Houses of Parliament Tour

January 18, 2016
location
Take a spectacular journey through the ever-changing British Houses of Parliament
Today's British Parliament, also known as the New Palace of Westminster, is a largely 19th-century confection built on the site of an ancient royal residence. With no written constitution, Britain's system of government is in a constant state of flux, so how better to learn of the latest developments than from a highly qualified specialist London Blue Badge Tourist Guide?
Hear why the Queen is banned from two-thirds of her own palace
Learn about the variety of people who make up the House of Lords: from an anti-racism campaigner to a reality TV star business guru
Discover how laws are made, and the relationship between Parliament's two chambers
Stand inches away from where the British Prime Minister is weekly subjected to Prime Minister's Questions
A visit to the Houses of Parliament isn't a dry explanation of constitutional arrangements, but rather a feast for the eyes and a dramatic journey through history. The Victorians were determined to educate and enlighten by means of countless statues, frescoes, mosaics, busts and stained glass windows.
Visit the Royal Gallery with its two giant paintings depicting the aftermath of the battles Trafalgar and Waterloo. Officially a processional route for the State Opening of Parliament, it has been used as a venue to welcome many Heads of State.
See Britain's only true Throne, resplendent in oak and covered with gold leaf.
Take a peek behind the scenes in the so-called 'Moses Room'
See where the 'MPs', our elected representatives, pick up their mail, do battle with the Party 'Whips', and vote.
Stand where Nelson Mandela spoke, a king was tried for treason, Churchill lay in state and members of Henry VIII's Court played real tennis.
The Houses of Parliament can be visited on public guided tours, which take place at 20-minute intervals from 9 AM to shortly before 5 PM on Saturdays throughout the year. Allow just over two hours for security checks and the tour itself. Tickets can be bought online at Houses of Parliament website or from the riverside ticket office at Portcullis House close to the exit from Westminster Underground station.
When Parliament is in recess i.e. on holiday, tours take place more frequently, typically Monday-Saturday inclusive. All tours of the Houses of Parliament are exclusively conducted by London Blue Badge Tourist Guides.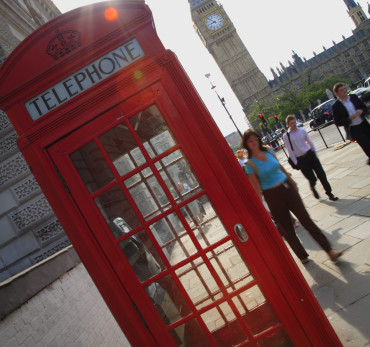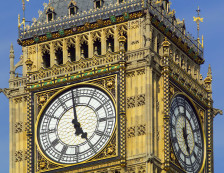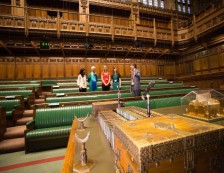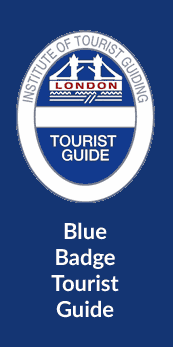 Other pages for consideration: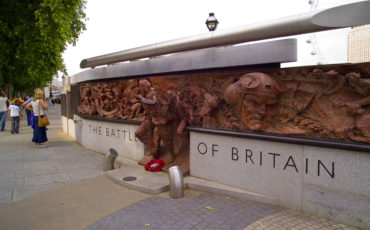 British Military History Tour