London Street Art Tour

Explore the Street Art in East London's 'Outdoor Gallery'
A London Street Art Tour is unmissable because…
Shoreditch in London's East End was once the most deprived area in the city. It was where the immigrants who arrived poor and hungry first settled. Today it is home to trendy bars and restaurants, high-end shops, curry houses, and hi-tech start-ups. However, the area is still a highly multicultural place as well as being hipster central. It is also the district of London where the finest street artists come to create. It is a scene that constantly changes. New works go up daily; old works are painted over by other artists or removed by the authorities. Some artists' names will be familiar to you, others are less well known. All work out on the street to create some of the most distinctive, exciting and dramatic works.
The must-sees of a London Street Art Tour
Highly prized works by Banksy – perhaps the best known of all street artists.
Street art by ROA, Martin Ron, sTIK, Jimmy C and Ben Eine.
New and emerging street artists from around the world.
Spitalfields Market – the perfect antidote to the high street.
Cutting edge fashion in a range of boutiques and independent shops.
Specialist vintage clothing shops.
Brick Lane – famous for its food and most famous for its many curry restaurants.
Book a Blue Badge Tourist Guide for a London Street Art Tour and head to the heart of London's East End
Your Blue Badge Tourist Guide will introduce you to
A diverse and multicultural area with a vibrant upbeat feel.
A fascinating history shaped by centuries of immigration.
The spectacular houses of the Huguenot silk weavers.
Cutting edge street fashion with some of London's most fashionable shops.
Great food – from the original Hawksmoor steak house to the Bombay style coffee shop at Dishoom to the outrageous Cereal Killer Café; there is something for every palate here.
So let one of our entertaining and highly trained London Blue Badge Tourist Guides bring this amazing part of London to life for you.
Please bear in mind that these are not public tours, but private tours conducted by specialist Blue Badge Tourist Guides who will charge a separate fee, details of which can be found on our fees page.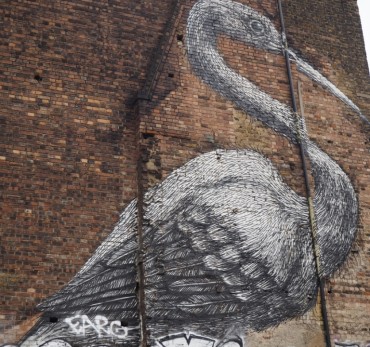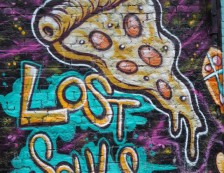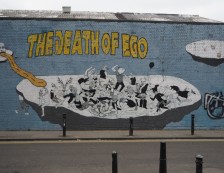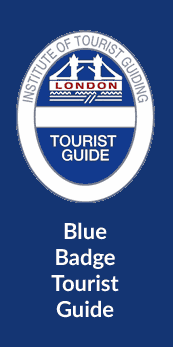 Simply input your tour request details in the form below. When you have finished, hit the Green 'Submit to Match' button. Your request will be instantly emailed to three highly qualified and enthusiastic London Blue Badge Tourist Guides, matching your criteria. They will then email you confirming availability, pricing and suggestions for the tour itself. So let one of our 500+ Blue Badge Tourist Guides make your stay in London a special one.
Other pages for consideration: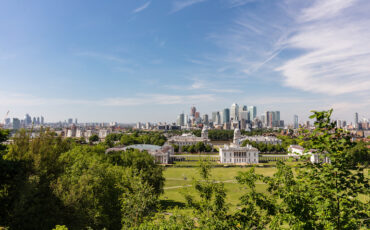 London Virtual Tour