London Street Art Tour

Explore the Street Art in East London's 'Outdoor Gallery' Shoreditch in London's East End was once the most deprived area in the city. It was where the immigrants who arrived poor and hungry first settled. Today it is home to trendy bars and restaurants, high-end shops, curry houses and hi-tech start-ups. However, the area is still a highly multicultural place as well as being hipster central. It is also the district of London where the finest street artists come to create. It is a scene that constantly changes. New works go up daily; old works are painted over by other artists or removed by the authorities. Some artists' names will be familiar to you. Others are less well known. All work out on the street to create some of the most distinctive, exciting and dramatic works.
Spray cans, 3d printers and stencils are the tools of their trade. Artists have come from France, Berlin, Buenos Aries, Tokyo, Adelaide and Brooklyn to show off their skills and be part of this exciting culture
Banksy is perhaps the best know of all street artists, his works now sell for hundreds of thousands of pounds. London is where he made his name and you can still find some of his pieces if you know where to look.
Many other well known, as well as emerging, street artists such as ROA, Martin Ron, sTIK, Jimmy C, Clet Abraham have works here
As well as Street Art, this vibrant part of town offers:
Cutting edge street fashion – London fashion bubbles up from the street, not down from the couture houses. See where it starts at some of London's most fashionable boutiques, vintage clothing shops etc.
Great food – from the original Hawksmoor steak house to the Bombay style coffee shop at Dishoom to the outrageous Cereal Killer Café; there is something for every palate here
Fascinating history – from medieval charnel houses, Georgian silk weavers, the constant waves of immigration right through to the East End of today
So let one of our entertaining and highly trained London Blue Badge Tourist Guides bring this amazing part of London to life for you.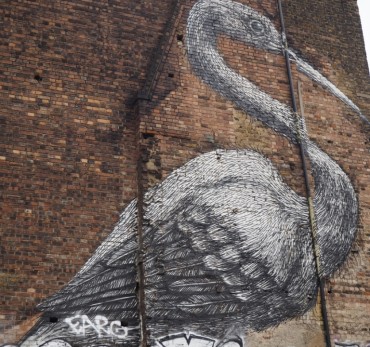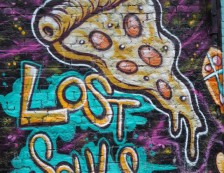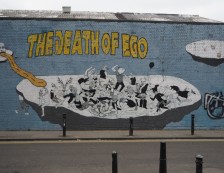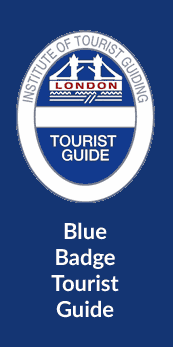 Simply input your tour request details in the form below. When you have finished, hit the Green 'Submit to Match' button. Your request will be instantly emailed to three highly qualified and enthusiastic London Blue Badge Tourist Guides, matching your criteria. They will then email you confirming availability, pricing and suggestions for the tour itself. So let one of our 500+ Blue Badge Tourist Guides make your stay in London a special one.
Other pages for consideration: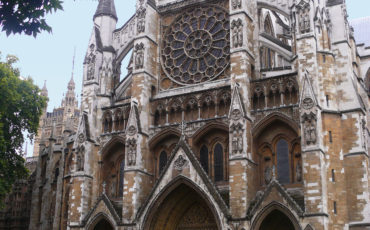 Westminster Abbey Tour