Royal London Tour

Discover Royal London, the home of the British Monarchy in the heart of the city
A Royal London Tour is unmissable because…
Pageantry, ceremony and the working life of the Royal Family are what come to mind when you think of Royal London! The Changing of the Guard (days can vary) with its precision performance and dashing uniforms is quintessential London. Her Majesty's coaches and horses are stabled right beside Buckingham Palace in the Royal Mews and are just waiting for your visit. Former royal hunting grounds, duelling locations, private gardens, and jousting yards have long since been turned into public green spaces or parade grounds where you can relax and enjoy the greenery and wildlife or experience splendid military display.
The must-sees during a Royal London Tour
Buckingham Palace with its iconic balcony, traditional location for the post-wedding royal kiss! (inside visits to the State Rooms possible in the summer).
St James Palace, built in the 1530s and still the official home of the Royal Court
Banqueting House, backdrop to the beheading of King Charles I, with its astonishing Rubens ceiling.
The Royal Mews with the dazzling Gold State Coach used at every Coronation since 1821.
The Mall, processional avenue for ceremonial state events and sometime Olympic and cultural events.
Westminster Abbey, the royal church and location for coronations, state funerals and many royal weddings including Prince William to Catherine Middleton in 2011.
Book a Blue Badge Guide for a Royal London Tour because…
Hear about the history of the building and life at Buckingham Palace.
Learn which carriages are still used daily and why.
Visit the famous pelicans in St James Park and find out about their origins.
Benefit from your guide's expert knowledge to gain the best location for photos.
This tour could be combined with a visit to nearby St James to appreciate a number of shops granted special status – a Royal Warrant – for their services in supplying the Royal Palaces.
Please bear in mind that these are not public tours, but private tours conducted by specialist Blue Badge Tourist Guides who will charge a separate fee, details of which can be found on our fees page.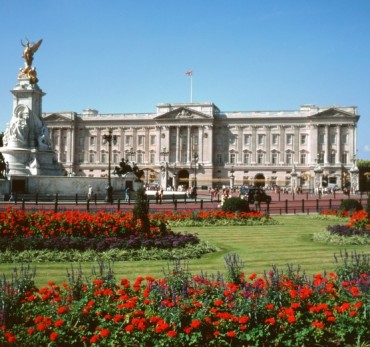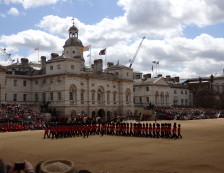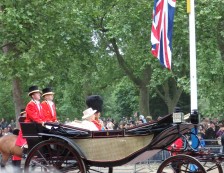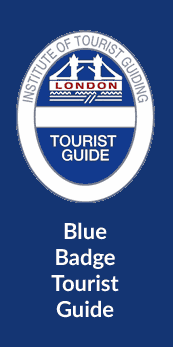 Simply input your tour request details in the form below. When you have finished, hit the Green 'Submit to Match' button. Your request will be instantly emailed to three highly qualified and enthusiastic London Blue Badge Tourist Guides, matching your criteria. They will then email you confirming availability, pricing and suggestions for the tour itself. So let one of our 500+ Blue Badge Tourist Guides make your stay in London a special one.
Other pages for consideration: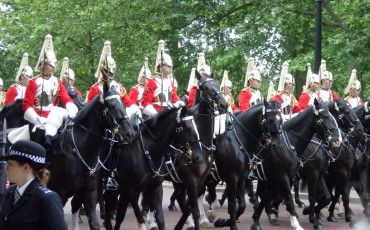 Royal London Tour