Churchill War Rooms Tour

January 18, 2016
location
Tour the Churchill War Room and discover the nerve centre of Britain's wartime operations – and the man who led them
Nowhere evokes the spirit of wartime London more vividly than the Churchill War Rooms. Located underneath the massive Treasury Building, these rooms were the secret headquarters from which the war was conducted through to the Allied victory in 1945. Added in 2005, the Churchill Museum is the largest museum dedicated to the life of Sir Winston Churchill, Britain's wartime leader.
The Cabinet War Rooms
This maze of conference rooms, offices, rudimentary living quarters and map rooms is completely authentic. Manned day and night for five years, it is easy to imagine the tension and excitement of the hundreds of people who worked here. You can also imagine the cramped, dimly-lit and stuffy conditions – though luckily without having to endure them!
On your tour through the Churchill War Rooms you will see:
The Cabinet Room, where Churchill, the government and the Chiefs of Staff worked long hours, making decisions on which the future of democracy in Europe rested.
The secret room where Churchill made encrypted telephone calls to Washington.
The Map Room, with its row of multicoloured telephones, where the worldwide movement of ships, planes and armies were tracked day and night.
The Churchill Museum
Churchill's long and colourful life is brilliantly presented in this extensive museum. Notable events during his lifetime are presented by means of the "Date Table". This innovative display is very popular with children, as they can enter famous dates and watch things happen!
In the numerous display cabinets you can see:
Letters home, written by the 11-year-old Winston, and also his name recorded in the Harrow School punishment book.
The Enigma Machine, a German code-generator which was successfully cracked.
Personal items, like Churchill's favourite cigars, brandy and champagne.
A map drawn up by Churchill, Roosevelt and Stalin and the Yalta Conference, setting out the borders of post-war Europe.
The Nobel Prize for Literature, presented to him in 1953.
Film of Churchill's funeral, together with the flag which was draped over his coffin.
The War Rooms were occupied from the day 10 Downing Street was bombed right through to the end of World War II in August 1945. Throughout this period their existence remained a secret, which was very lucky, as it is doubtful that they would have survived a sustained and targeted attack!
The Churchill War Rooms are ideally located within walking distance of Buckingham Palace, Whitehall and Westminster Abbey.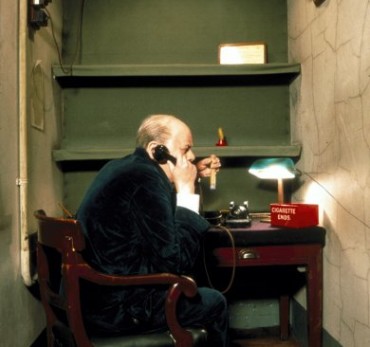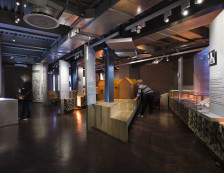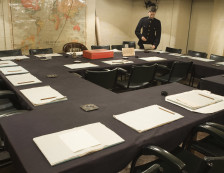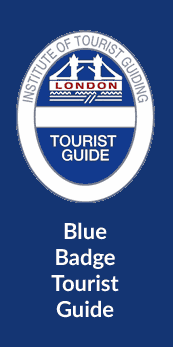 Simply input your tour request details in the form below. When you have finished, hit the Green 'Submit to Match' button. Your request will be instantly emailed to three highly qualified and enthusiastic London Blue Badge Tourist Guides, matching your criteria. They will then email you confirming availability, pricing and suggestions for the tour itself. So let one of our 500+ Blue Badge Tourist Guides make your stay in London a special one.
Other pages for consideration: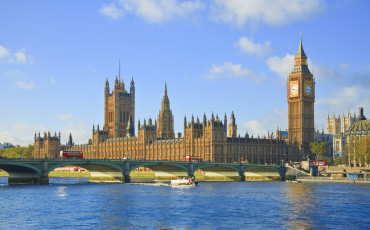 Houses of Parliament Tour