British Museum Tour

Visit the British Museum and see the wonders of the world
A British Museum Tour is unmissable because…
The British Museum is the No. 1 tourist attraction in London and rightly so. It is the museum of the world for the world. Its vast collection of more than 8 million objects tells the story of human civilisation from the earliest times to the present day. Travel the world in a day and explore cultures from Scotland to the South Pacific through the artefacts they left behind. Your journey through the history of mankind begins here.
Must-sees during a British Museum Tour
The British Museum has the Wow factor! Take a moment to look up and admire the amazing glass roof and elegant, uplifting architecture of the central courtyard.
Admire the skill and artistry of the legendary Parthenon Marble sculptures from the Acropolis in Athens.
Get a close up of The Rosetta Stone – the key that finally unlocked the secret of Egyptian hieroglyphs.
Beauty and brutality combined in the remarkable Lion Hunt reliefs from ancient Assyria.
Discover the world of Beowulf in the stunning Sutton Hoo ship burial from Anglo Saxon Britain.
Explore the beautiful collection of Chinese ceramics in Room 33 featuring some of the rarest and most valuable pieces in the world.
Book a Blue Badge Tourist Guide for a British Museum Tour because…
We're all trained and examined in the British Museum as part of our qualification for the Blue Badge.
This is a big place! Your Guide will take you straight to the highlight exhibits for a great introduction to this world-famous museum.
We can tailor tours according to your interests so let us know what you'd really like to see.
Many Guides have specialist knowledge of certain galleries. If you're looking for a guide with a particular area of expertise include this in your guide request information.
The British Museum is great for visitors of all ages and Guides will tailor your tour to make sure it's fun for everyone.
Please bear in mind that these are not public tours, but private tours conducted by specialist Blue Badge Tourist Guides who will charge a separate fee, details of which can be found on our fees page.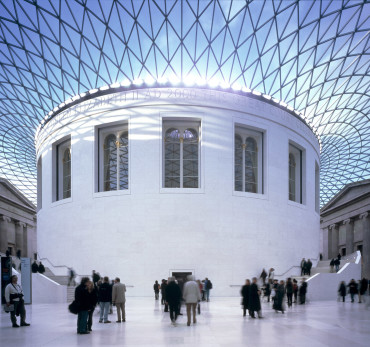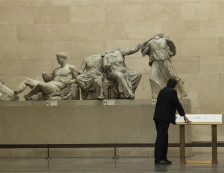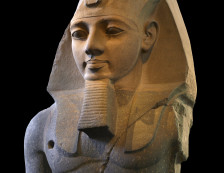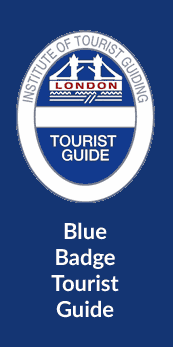 Simply input your tour request details in the form below. When you have finished, hit the Green 'Submit to Match' button. Your request will be instantly emailed to three highly qualified and enthusiastic London Blue Badge Tourist Guides, matching your criteria. They will then email you confirming availability, pricing and suggestions for the tour itself. So let one of our 500+ Blue Badge Tourist Guides make your stay in London a special one.
Other pages for consideration: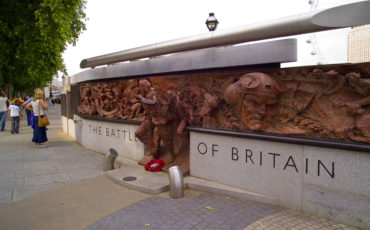 British Military History Tour