National Gallery Tour

February 24, 2016
location
Visit the National Gallery, one of the world greatest art collections
The National Gallery in London is exceptional among great national museums in its range of exhibits.
The collection of Western European painting, from the 13th up to the beginning of the 20th century, includes works by some of the world's greatest painters from the exquisite Wilton Diptych to one of the celebrated Sunflowers by Van Gogh. Whether your particular interest is:
Flemish painting of the Golden Age
English landscape painting
Impressionism and Post-Impressionism
… or any other European movement before the arrival of the 20th century, you will find plenty to sate your appetite here including works by Da Vinci, Holbein, Titian, Rembrandt, Rubens, Vermeer, Constable, Turner, Monet and Cezanne to name but a few.
The National Gallery first opened in the home of the financier and collector John Julius Angerstein in 1824. It has occupied its present site since 1838 and now includes over two thousand pictures. However it is not the total number that is impressive but the many supreme masterpieces on permanent view, allowing you to walk through centuries of artistic excellence stopping as you please by some of the "jewels".
A Blue Badge Tourist Guide can offer different kinds of tours of the collection:
A Highlights Tour would focus on a varied selection of key works and masterpieces in the collection, illustrating its wide range
A Themed Tour would focus on paintings sharing certain characteristics such as Landscape painting, History painting or English masterpieces
Some Blue Badge Tourist Guides can also offer more specialized tours i.e. Specific Galleries – this enables you to choose your own favourite period or artist[s]. Popular choices include:
19th-century European art
Landscape painting
Dutch genre painting etc.
A tour will help you put the paintings in context; historically, artistically and socially. Manet's art was censored, Hogarth's humorous and satirical, a work by Velazquez was slashed by an angry visitor and Turner's art has featured in a recent Bond movie!
Let a Blue Badge Tourist Guide add those details that make a painting reveal another world and make the tour both enjoyable and enlightening. Tours can be tailored to various different levels of knowledge, all that is required is interest!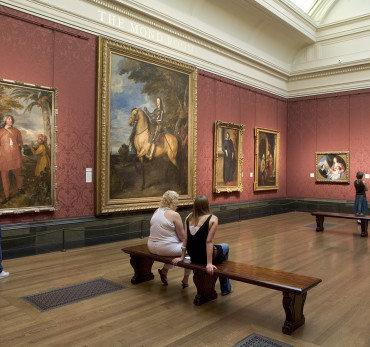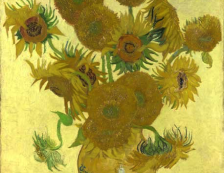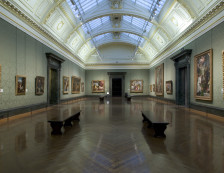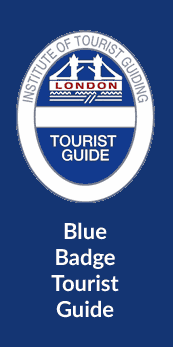 Simply input your tour request details in the form below. When you have finished, hit the Green 'Submit to Match' button. Your request will be instantly emailed to three highly qualified and enthusiastic London Blue Badge Tourist Guides, matching your criteria. They will then email you confirming availability, pricing and suggestions for the tour itself. So let one of our 500+ Blue Badge Tourist Guides make your stay in London a special one.
Other pages for consideration: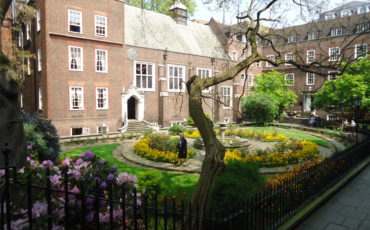 Charles Dickens London Tour