London Virtual Tour


Discover and learn about London from your home by booking a London Virtual Tour.
From the comfort of your own home, discover London's major sites, historic buildings, statues, monuments, and neighbourhoods via a virtual tour. You can also book a London Virtual Tour related to architecture, archaeology, British Royalty, culture, history, literature, theatre, museums, fashion and shopping. Whatever the topic of interest, we have knowledgeable and experienced Blue Badge Tourist Guides who can showcase the best of what London has to offer.
Ideas for an unmissable London Virtual Tour include…
Classic London – be amazed by the stories of London's top tourist attractions, including Big Ben, Buckingham Palace, the Houses of Parliament, Royal Botanic Gardens, London Eye, Tower of London and Westminster Abbey.
City of London – discover the 2,000-year history of "The City" also known as "The Square Mile," where you will now see 21st-century skyscrapers towering over medieval buildings.
London Architecture – explore London's dramatic and constantly evolving architecture from historic Tudor buildings like Hampton Court Palace to modern skyscrapers such as The Shard, the UK's tallest building.
Other London Virtual Tours to consider…
Famous Paintings & Modern Masterpieces – let us shine a spotlight on some of the classic and contemporary artwork to be found in London.
Royal London – explore historical places in London connected to the British Monarchy, including Buckingham Palace, St James Palace, The Royal Mews, The Mall, Westminster Abbey.
Legal London – find out from an expert just what it takes to wear those famous wigs, and discover how London's legal history influenced the world.
London Street Art – explore the 'Outdoor Gallery ' in London's East end, showcasing highly prized works by street artists such as Banksy, ROA, Martin Ron, sTIK, Jimmy C, and Ben Eine.
Historic London Areas – find out about some of the historic areas of London, including Bloomsbury, Covent Garden, the City of Westminster, Whitechapel and Southwark.
Literary London – discover sites in London connected to British poets, playwrights, and novelists such as Jane Austen, Geoffrey Chaucer, Agatha Christie, Arthur Conan Doyle, Charles Dickens, Ian Fleming, William Shakespeare, and Virginia Wolf.
Multicultural London – discover diverse, fascinating, and constantly evolving London neighbourhoods, including the Caribbean community in Brixton, Bangla (Bengali) community in Spitalfields, and Jewish East End.
 Theatrical London – learn about the history and shows at London's 40+ theatres in the West End that in a typical year attracts 14+ million visitors, making it the largest theatre district in the English-speaking world!
A Windsor Wander – take a traffic-free drive from Central London to Windsor Castle, home to Her Majesty the Queen. Walk the picturesque streets surrounding the 1000-year-old castle filled with secrets, stories, and wonders.
And many more! Just ask a guide for your dream tour.
Whatever topic you decide on for your London Virtual Tour, we can customize it based on the dynamics of your group. So if you are a family with children, we can tailor the virtual tour to make sure your young ones are engaged throughout. If you are a school or university group, we can customize it based on academic interests. If you are an art club, social club, or corporate team, we can also customize for engagement. We can even put together a fun and entertaining quiz for your team or group on any London topic with the guide acting as compere.
Book a Blue Badge Tourist Guide for your London Virtual Tour because you'll get…
A fun, informative, professionally qualified guide booked exclusively for your family or group
Confidence that your guide will be fully trained to deliver you an interactive and engaging virtual tour.
The ability to tailor a tour to your interests. Let your guide know if there is something you would like to include or a particular interest you have, and they will be able to accommodate.
Insights into some of the most interesting, unusual, and historical places which these guides know like the back of their hand. Along with some hidden gems and details that you would not find on your own, our guides have their own stories to tell about the places they know.
Tips and hints to make your eventual tour to London a success!
So let us get started. With that, when completing the form below, please be as detailed as possible about your group and the type of London Virtual Tour that you would like the guide to organise. THANK YOU!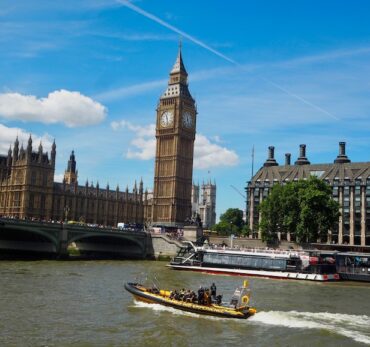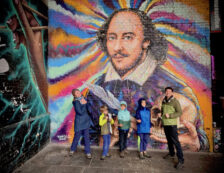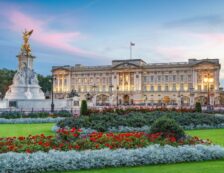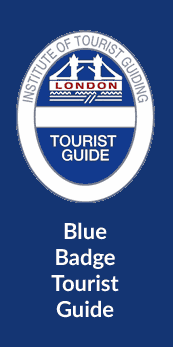 Simply input your tour request details in the form below. When you have finished, hit the Green 'Submit to Match' button. Your request will be instantly emailed to three highly qualified and enthusiastic London Blue Badge Tourist Guides, matching your criteria. They will then email you confirming availability, pricing and suggestions for the tour itself. So let one of our 500+ Blue Badge Tourist Guides make your stay in London a special one.
Other pages for consideration: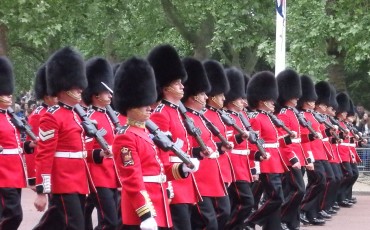 Changing of the Guard Tour