Windsor Castle Tour

February 24, 2016
location
Discover the history, pageantry, and grandeur of Windsor Castle, a royal residence at Windsor in the English county of Berkshire.
A Windsor Castle Tour is unmissable because…
Windsor Castle was Queen Elizabeth II's favourite residence where she passed some of her happiest times as a child. But she's not the only one to love it. Windsor Castle has been a royal home for 900 years, making it the oldest continuously inhabited royal castle in the world!
Must-sees during a Windsor Castle Tour
Explore the Windsor Castle grounds within the medieval walls – and look out for the arrow loops!
Step inside and admire the opulent State Apartments adorned with art by Rubens and Van Dyck, gorgeous tapestries and wood carvings.
From the magnificent to the minute. Don't miss Queen Mary's Dolls House – a perfect 1/12th scale replica of a grand house with electricity, plumbing and a library of miniature books by famous authors.
On Changing of the Guard days, you'll get a great close up view (and fantastic photos) of this very British military ceremony.
The stunning architecture of St George's Chapel – home to our oldest order of Knights, a place where Prince Harry married Meghan Markle royal marriages are celebrated and where no less than ten Kings of England are buried. The beautiful views from the North Terrace and enjoy views across to the little town of Eton, home of the famous school where Princes William and Harry were educated.
Book a Blue Badge Tourist Guide for a Windsor Castle Tour because…
Blue Badge Tourist Guides have a special relationship with Windsor Castle – we're the only ones allowed to guide here.
Your guide will bring the history of the Windsor Castle to life with stories of the royals who lived, loved and died here. Learn about royal prisoners, rebellions and the lavish lifestyle of George IV – King of Rococo!
Discover how a medieval castle was defended with murder holes, trebuchets and sally ports!
Enjoy anecdotes about life in Windsor Castle today from the Queen's favourite tipple, her very special wake-up call and some of the famous people who have been lucky enough to be invited to stay.
If there's time, take a stroll with your guide around the historic town of Windsor, enjoy the shops, have a pub lunch and wander down to the pretty riverside.
Contact us today and let your chosen Blue Badge Guide advise you on how to make the most of your visit.
Please bear in mind that these are not public tours, but private tours conducted by specialist Blue Badge Tourist Guides who will charge a separate fee, details of which can be found on our fees page.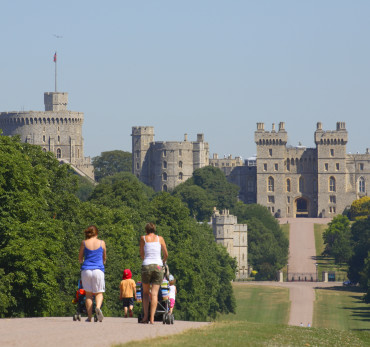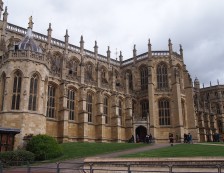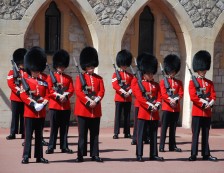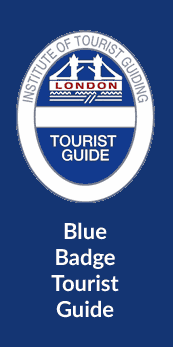 Simply input your tour request details in the form below. When you have finished, hit the Green 'Submit to Match' button. Your request will be instantly emailed to three highly qualified and enthusiastic London Blue Badge Tourist Guides, matching your criteria. They will then email you confirming availability, pricing and suggestions for the tour itself. So let one of our 500+ Blue Badge Tourist Guides make your stay in London a special one.
Other pages for consideration: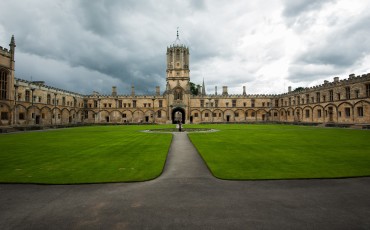 City of Oxford Tour