Windsor Castle Tour

February 24, 2016
location
Experience the pageantry and grandeur of the Queen's weekend residence
Windsor Castle is Queen Elizabeth II's primary and favourite, we're told, London residence, so, if you can, a visit is an absolute must. It is the world's largest and oldest continuously inhabited Royal Castle, having now been home to the Royal Family for almost one thousand years!
There are so many different areas to explore when touring Windsor Castle:
The Castle itself and its grounds – discover it's amazing history, construction and stunning architecture. See where the Queen lives, guarded by the Foot Guards of the Household Division. You can even catch the Changing of the Guard on certain days. Enjoy panoramic views from the north terrace including Eton College, school to Prince William and Prince Harry. Learn how a visiting Head of State would arrive at Windsor Castle to be greeted by the Queen with all the pomp and ceremony of British Royalty.
The opulent State Apartments – enjoy the exquisite decoration with oversized chandeliers, antique Flemish tapestries, richly carved woodwork and paintings by such artists as Van Dyck and Rubens. Imagine being greeted by the Queen and sitting down to a sumptuous state banquet in the magnificent St Georges Hall.
Queen Mary's Dolls House – admire the incredible detail of the 1/12th scale Doll's House made for Queen Mary with its working plumbing and electricity. Every detail is perfect as renowned craftsmen contributed to its construction and decoration.
St George's Chapel – experience the incredible architecture, Royal tombs and the world's greatest display of chivalric heraldry. See where Henry VIII and nine other other monarchs are buried. Decode the symbolism of the banners belonging to the Knights of the Garter (Britain's oldest and highest order of chivalry).
You should allow at least two to three hours to fully appreciate Windsor Castle excluding travel time.
If you have more time to spare then a walk around the pretty riverside town of Windsor will reveal how this royal castle nestles into the community and countryside. You can see the 17th Century Guildhall where Prince Charles married Camilla, now the Duchess of Cornwall.
Blue Badge Tourist Guides are the only Tourist Guides allowed to guide around Windsor Castle so contact us today and let your chosen Blue Badge Guide advise you on how to make the most of your visit.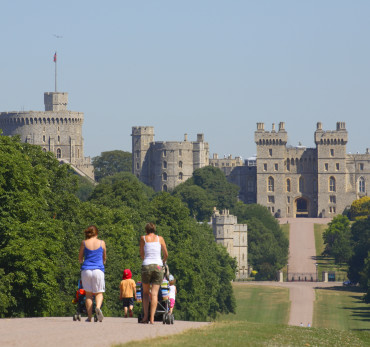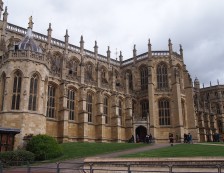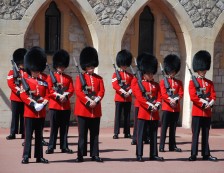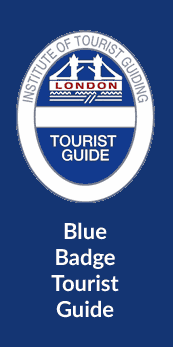 Simply input your tour request details in the form below. When you have finished, hit the Green 'Submit to Match' button. Your request will be instantly emailed to three highly qualified and enthusiastic London Blue Badge Tourist Guides, matching your criteria. They will then email you confirming availability, pricing and suggestions for the tour itself. So let one of our 500+ Blue Badge Tourist Guides make your stay in London a special one.
Other pages for consideration: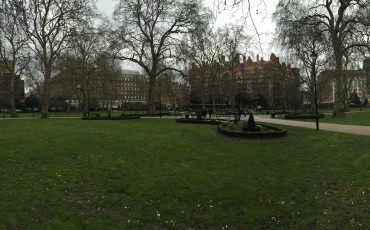 London Bloomsbury Midtown Tour