Kensington Palace Tour

January 18, 2016
location
Visit Kensington Palace, the official London residence of the Duke and Duchess of Cambridge
A Kensington Palace Tour is unmissable because…
Kensington Palace has been a favourite royal residence since the late 17th century when a small, suburban villa was extended and transformed by master architect Sir Christopher Wren. Queen Victoria grew up here, first met with her great love Prince Albert and learnt she had become Queen. More recently it was home to the late Diana, Princess of Wales and it is where her sons Prince William and Prince Harry spent much of their childhood. It is now the London base for the Duke and Duchess of Cambridge, and their three young children Prince George, Princess Charlotte, and Prince Louis.
The must-sees during a Kensington Palace Tour
The Kings State Apartments, each grander than the last, where the fortunate might just meet with the monarch.
The Kings Staircase – intriguing characters from 18th-century court life survey us from the walls!
The Queens State Apartments – cosy, private rooms used for relaxation away from the activity of the court.
Diana: Designing for a Princess – a special exhibition on the evolution of her style and including a changing outfit from her wardrobe.
Two new exhibitions – Victoria: Woman and Crown and Victoria: A Royal Childhood to celebrate 200 years since her birth here at the palace (both open from 24 May 2019).
The Sunken Garden with its beautiful flower displays where the Duke and Duchess of Sussex announced their engagement.
Book a Blue Badge Tourist Guide for a Kensington Palace Tour because…
Whilst none of the current private royal apartments can be visited, the great historical rooms of the palace are open to the public and a Blue Badge Tourist Guide can enhance your experience with:
Stories about the fascinating people of the past who have lived in the palace.
Tales of royal life from the first residents William and Mary in 1689 to William and Catherine today.
A tour tailored to the specific interests and needs of your group.
A Kensington Palace tour can be taken on its own or combined with the leafy delights of nearby Hyde Park or perhaps the attractive boutiques of Notting Hill instead. Your Blue Badge Tourist Guide can advise on suitable options to create the perfect itinerary for you.
Please bear in mind that these are not public tours, but private tours conducted by specialist Blue Badge Tourist Guides who will charge a separate fee, details of which can be found on our fees page.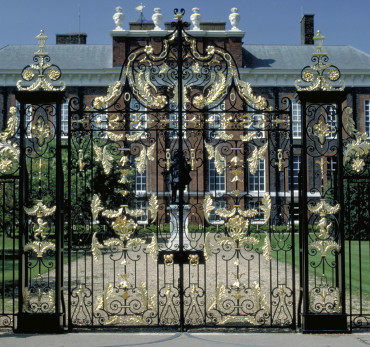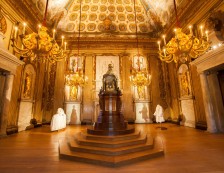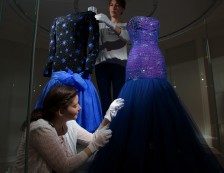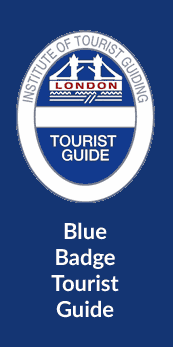 Simply input your tour request details in the form below. When you have finished, hit the Green 'Submit to Match' button. Your request will be instantly emailed to three highly qualified and enthusiastic London Blue Badge Tourist Guides, matching your criteria. They will then email you confirming availability, pricing and suggestions for the tour itself. So let one of our 500+ Blue Badge Tourist Guides make your stay in London a special one.
Other pages for consideration: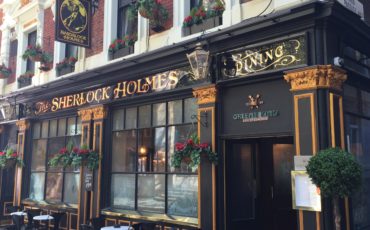 Sherlock Holmes London Tour