Kensington Palace Tour

January 18, 2016
location
Visit Kensington Palace the Official London Residence of Prince William and Catherine Middleton
Nestled among the great lawns and trees of Kensington Gardens, Kensington Palace has been a favourite royal residence since the late 17th century. More recently, it was the final residence of Diana, Princess of Wales. Now it provides a London home to Prince Harry and wife to be Meghan Markle, Prince William, his wife Catherine the Duchess of Cambridge and the young Prince George and Princess Charlotte.
Although William and Catherine's private apartments cannot be visited, the great historical rooms of the palace are open to the public and brought to life through sounds, music, smells and interactive exhibitions. Let your London Blue Badge Tourist Guide introduce you to some of the intriguing characters who have lived in the palace and relate some of the, sometimes scandalous, stories about them.
The palace is very manageable in size and offers various routes to explore different aspects of its history. Some of the highlights include:
The Kings State Apartments – A sumptuous set of rooms, each grander than the last, leads to the heart of the Royal Court where the fortunate, and determined, might come face to face with the King
The Queen State Apartments – These cosy, private rooms were used by Queen Mary II for relaxation, away from the hustle and bustle of court
Victoria Revealed – Queen Victoria's story at Kensington, where she toddled as an infant, met her great love Prince Albert, and was declared Queen
Fashion Rules – A unique exhibition with dresses from the private collections of HM The Queen, her younger sister Princess Margaret and Diana, Princess of Wales.
Finish a tour with a walk in the sumptuous gardens, which were completely transformed in 2012 back to their original glory. It is here you will find The Orangery, a perfect stop for lunch or afternoon tea.
A Kensington Palace Tour can be taken as a visit on its own or combined with nearby attractions such as the leafy expanse of Hyde Park or the attractive boutiques of Notting Hill. Your London Blue Badge Tourist Guide can advise what makes sense to ensure the perfect day out.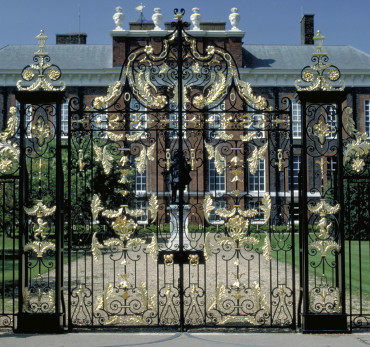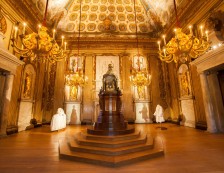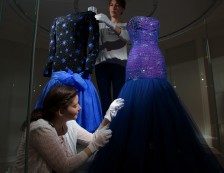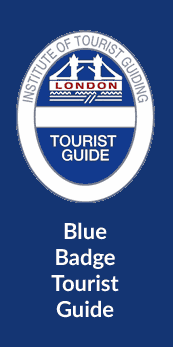 Simply input your tour request details in the form below. When you have finished, hit the Green 'Submit to Match' button. Your request will be instantly emailed to three highly qualified and enthusiastic London Blue Badge Tourist Guides, matching your criteria. They will then email you confirming availability, pricing and suggestions for the tour itself. So let one of our 500+ Blue Badge Tourist Guides make your stay in London a special one.
Other pages for consideration: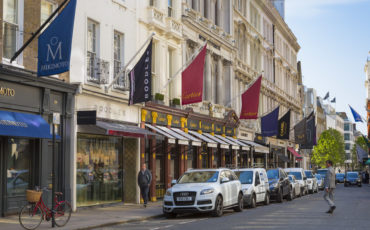 London Fashion & Shopping Tour