Jack the Ripper Tour

Enter the world of Jack The Ripper- The Whitechapel Murderer
In the autumn of 1888, the nighttime streets of London's poorest, most deprived neighbourhood were haunted by a serial killer.
Five poor, desperate, unfortunate women lost their lives in a shocking manner
The police were unable to stop him
The police were unable to catch him
Over 120 years later his identity, although widely speculated on, is still unknown
Join your London Blue Badge Tourist Guide as we try to piece together the mystery of London's most famous murderer.
London in 1888 was the largest, richest, most populous city on earth but it hid a dark side. Just outside the financial district lived the poor and forgotten
Homeless, hungry, addicted to drink, these men and women lived from hand to mouth, working in the docks, the street markets and factories
For some women, when there was no other work, they sold themselves
Polly Nichols, Annie Chapman, Elizabeth Stride, Catherine Eddowes and Mary Anne Kelly were working on the dangerous streets of Whitechapel. This is where they met their gruesome ends.
Once strangled, the killer used his sharp, long bladed knife to wreak havoc on their corpses, desecration the like of which London had never seen
Was he a doctor? or a butcher?
The police were stumped and the press filled the papers with lurid details
Letters were sent claiming to be from the killer, were they real or fake? Was Jack The Ripper a Freemason? A member of the Royal family? A foreign sailor on shore leave?
Your tour will attempt to answer these questions as you walk through the streets of London's East End. You will stand on the cobblestones where Catherine Eddowes body was discovered and see where the few clues to the murders were found.
Things to note:
The Whitechapel area of London is much changed since 1888. Nowadays it is full of trendy bars and restaurants and is perfectly safe to visit
This tour is best taken at night to add to the atmosphere and can be offered in certificate PG or 18 versions, depending on the age and/or makeup of your group
You could start or end your tour at a traditional London fish and chip shop or the Ten Bells pub, where several of the victims and perhaps the killer himself used to drink
Simply input your tour request details in the form below. When you have finished, hit the Green 'Submit to Match' button. Your request will be instantly emailed to three highly qualified and enthusiastic London Blue Badge Tourist Guides, matching your criteria. They will then email you confirming availability, pricing and suggestions for the tour itself. So let one of our 500+ Blue Badge Tourist Guides make your stay in London a special one.
Other pages for consideration: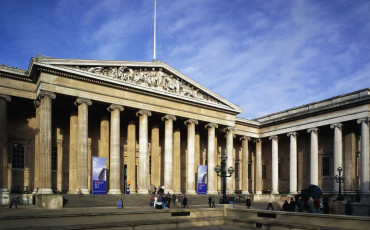 British Museum Tour