London East End Tour

February 29, 2016
location
Explore London's famous – and infamous – East End!
Venture out from the eastern fringes of the City of London and you are immersed in an entirely different and exciting neighbourhood. If you are looking for something vibrant and edgy then the East End is the place for you. Here you can find:
Scandal – lurid tales of Jack the Ripper are famous worldwide. In 1888, five local 'ladies of the night' were murdered in hideous fashion. Explore the nooks and crannies of the Whitechapel area as you uncover the secrets of Victorian London.
Culture – over the centuries, immigrants have added to the rich mix of social life in the area: from French Huguenots and Jewish refugees to more recently the Bangladeshi A walk down the always buzzing Brick Lane, with its huge variety of curry houses, will immerse your senses in the Bangladeshi culture.
Shopping – the East End offers a huge and eclectic range of markets, stalls and shops daily, from hip and retro fashion and music to diverse street food and pop-ups. Spitalfields Market and Boxpark are two of our favourites. Sundays are especially popular – and that's when nearby Columbia Road Market furnishes its amazing array of plants and flowers in old cobbled streets.
Street art – the trendy Shoreditch and Hoxton areas are home to some of the very best street art in London. From Banksy to ROA to Jimmy C, many of the great street artists have worked in this part of town. The streetscape is constantly evolving though; think of it as a living street gallery.
The young and fashionable hang out in the East End; its' packed with trendy spots to eat, drink and socialise. It can be explored as a standalone visit or easily combined with visiting nearby:
Tower of London
Canary Wharf and Docklands
City of London
Your London Blue Badge Tourist Guide can help you to explore everything here; from historic, warehouse-lined streets to the latest designer boutiques and street art.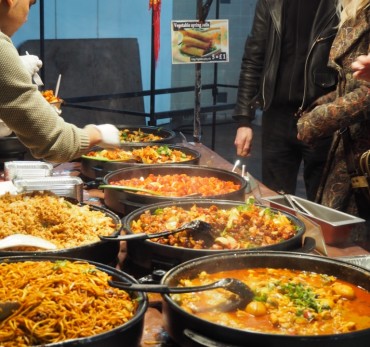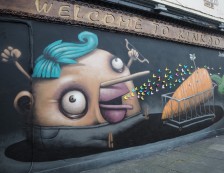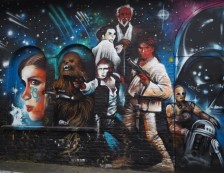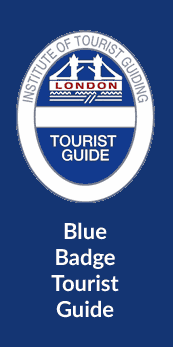 Simply input your tour request details in the form below. When you have finished, hit the Green 'Submit to Match' button. Your request will be instantly emailed to three highly qualified and enthusiastic London Blue Badge Tourist Guides, matching your criteria. They will then email you confirming availability, pricing and suggestions for the tour itself. So let one of our 500+ Blue Badge Tourist Guides make your stay in London a special one.
Other pages for consideration: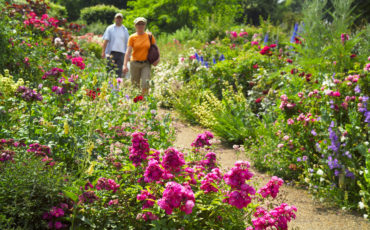 London Royal Parks Tour