GuideMatch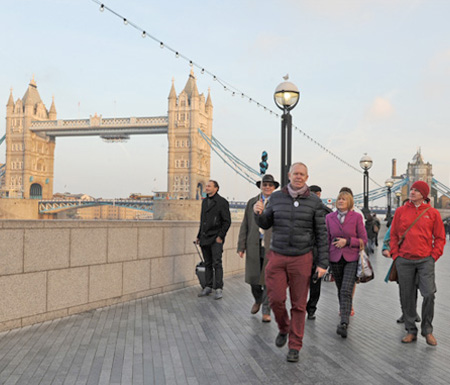 GuideMatch is an exclusive feature of Guide London, offered especially for people who need inspiration and assistance to find the ideal qualified London tour guide known as a Blue Badge Tourist Guide. Simply fill out the easy to use form below with your tour requirements i.e.
Date  – when would you like to take a tour of London and beyond? 
Language – we have Blue Badge Tourist Guides covering more than 30 languages.
Duration – do you want morning only or full day or perhaps just afternoon or evening?
Travel by – do you want a walking tour or driver guided or via coach?
Interests and special requirements – we provide tours on a huge number of historic and iconic locations in London and beyond plus specialist themes; so tell us what you are interested in and we'll try to accommodate.
Contact Details – we need your email address, phone number, and the number of people in your group.
Based on your GuideMatch requirements, we'll match you with three highly qualified and enthusiastic London Blue Badge Tourist Guides.  They will email you confirming availability, pricing, and suggestions for the tour itself.  So let one of our 600+ Blue Badge Tourist Guides make your stay in London a special one.