National Portrait Gallery Tour

February 24, 2016
location
Explore the National Portrait Gallery in London – the place to put a face to a name
A National Portrait Gallery Tour is unmissable because…
Tucked away behind the National Gallery in St Martin's Place in London, the National Portrait Gallery (NPG) contains the most extensive collection of portraits in the world. It is a compact and intimate space displaying more than four hundred years of British portrait painting, from the 16th century right through to the present day.
The must-sees of a National Portrait Gallery Tour
The first and possibly oldest portrait is of William Shakespeare – believed to be the only likeness made during the great playwright's lifetime.
England's most famous king, Henry VIII, along with two men who dramatically gained then lost power under him, Cardinal Wolsey and Thomas Cromwell.
Charles I – the only English king to be beheaded and his Puritan successor; Oliver Cromwell.
George III – rather harshly known as 'the King who lost America' and whose madness has been the subject of numerous stage and screen productions.
Famous literary family, the Brontes, whose portrait still bears the folds made when it was discovered on top of a wardrobe.
A touching sketch of novelist Jane Austen done by her sister.
A statue of Queen Victoria and husband Prince Albert in Anglo-Saxon dress.
Self by Mark Quinn – a frozen, refrigerated sculpture of the artist's head, made from 4.5 litres of his own blood and recast every five years!
One of the most recent portraits is of Catherine, Duchess of Cambridge, who is the patron of the gallery.
Book a Blue Badge Tourist Guide for a National Portrait Gallery Tour and enjoy…
History brought to life through this fascinating collection of portraits of the men and women who have shaped British history and culture throughout the centuries.
Expert knowledge of the collections, the artists and the subjects on display.
Inspiring accounts and insights into the stories and historical events behind the portraits.
A tour tailored to the interests and needs of your group.
When your tour is over, you can visit the gallery's cafe or restaurant, which has amazing roof-top views over Central London.
Please bear in mind that these are not public tours, but private tours conducted by specialist Blue Badge Tourist Guides who will charge a separate fee, details of which can be found on our fees page.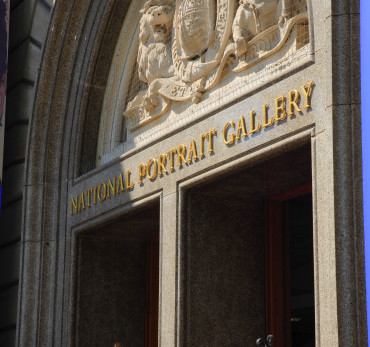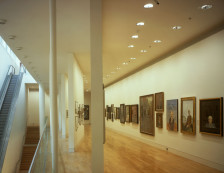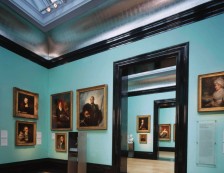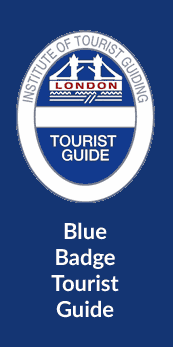 Simply input your tour request details in the form below. When you have finished, hit the Green 'Submit to Match' button. Your request will be instantly emailed to three highly qualified and enthusiastic London Blue Badge Tourist Guides, matching your criteria. They will then email you confirming availability, pricing and suggestions for the tour itself. So let one of our 500+ Blue Badge Tourist Guides make your stay in London a special one.
Other pages for consideration: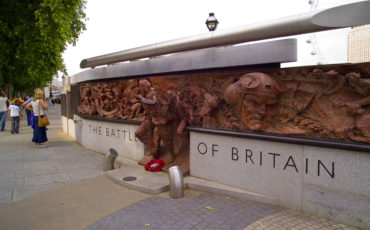 British Military History Tour