Changing of the Guard Tour

January 18, 2016
location
Experience the pomp and pageantry of the Changing of the Guard ceremony
A Changing Of The Guard Tour is unmissable because
The Changing of the Guard at Buckingham Palace is probably the most famous and popular ceremonial event in the world and a highlight of any visit to London. Witness British pomp and pageantry at its very best. These regiments were formed starting in the 17th century to provide a personal bodyguard for the monarch. They are the same soldiers who take part in celebrations of royal weddings, jubilees and other state occasions. Now you can see – and hear – them up close!
The must-sees in a Changing Of The Guard Tour includes
The personal troops of Her Majesty the Queen
The historic red tunics and bearskin hats
Precision marching to a magestic "Guards Band"
The Household Cavalry mounted troopers – resplendent on their horses, and wearing the shiny helmets and breastplates once worn into battle
Book a Blue Badge Tourist Guide and experience the thrill of this historic spectacle

Your Blue Badge Tourist Guide will know: 
When the Guard Change takes place. The schedule varies throughout the year and is subject to the vagaries of English weather.
Whether there is a special Guard Change or gun salute happening to mark a state occasion.
The best spots for those important photos and videos to show friends and family.
The answers to your questions about the guards and the royal family. You'll soon understand just what all the marching and shouting actually means! Are the hats really made of bearskin? How do they get their boots so shiny? Are they real soldiers? Do they carry ammunition in the rifles? How does the Queen wake up every morning?
Please bear in mind that these are not public tours, but private tours conducted by specialist Blue Badge Tourist Guides who will charge a separate fee.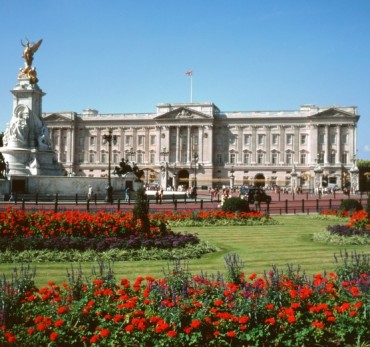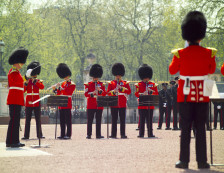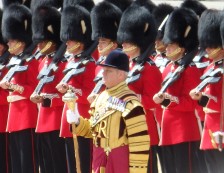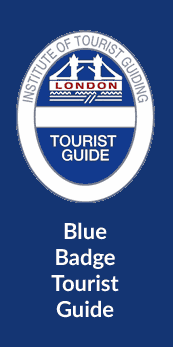 Simply input your tour request details in the form below. When you have finished, hit the Green 'Submit to Match' button. Your request will be instantly emailed to three highly qualified and enthusiastic London Blue Badge Tourist Guides, matching your criteria. They will then email you confirming availability, pricing and suggestions for the tour itself. So let one of our 500+ Blue Badge Tourist Guides make your stay in London a special one.
Other pages for consideration: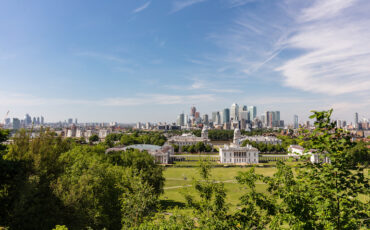 London Virtual Tour