London Southwark & South Bank Tour

Explore the cultural highlights of Southwark, Southbank and Bankside
Southwark is a part of South London that has much to offer visitors. From the southern side of Westminster Bridge to Tower Bridge, there are plenty of attractions and fascinating local history. Take a stroll along the banks of the Thames anytime night or day to enjoy the scenic views. Visit the theatres, art galleries, seasonal fairs or dine al fresco. The most popular areas are Southbank and Bankside.
Close to Westminster, the Southbank offers visitors attractions such as:
The London Eye – views of London from 135m (443ft) above ground
The London Dungeons – enter at your peril…
It is a great place to relax, with plenty of street entertainers as well as a diverse range of eateries. The Southbank Centre also offers a variety of entertainment:
The Royal Festival Hall – opened in 1951 as part of the Festival of Britain. Offers music, spoken word and dance
The Undercroft – considered to the home of British skateboarding
The Hayward Gallery – modern and contemporary artwork inside and on the exterior of the building
The National Theatre-Benedict Cumberbatch performed here in Frankenstein!
Continuing on Eastwards from Southbank is Bankside. In the 16th century it was known for seedy taverns, villains, gambling, brothels and theatres. Today it is a cultural haven linked to the City of London by the Millennium Bridge. Places to see and visit include:
The Tate Modern art gallery – formerly a power station it is a popular gallery showing modern and contemporary art including works by Picasso, Dali & Emin
Shakespeare's Globe Theatre – opened in 1997 as a reconstruction of the original 16th century Globe Theatre
The Anchor Pub – it has stood on the same site for more than 350 years
Borough Market – a foodie's delight. Close to London Bridge, it celebrated its 1000th birthday in 2015
So let one of our fun and professionally qualified Blue Badge Tourist Guides show you the cultural highlights and hidden back streets of this always fascinating part of London.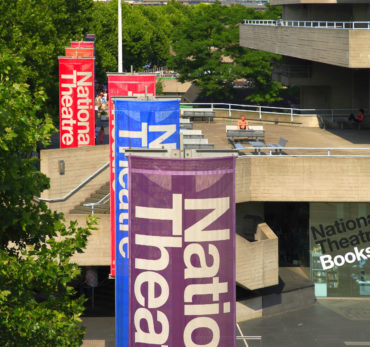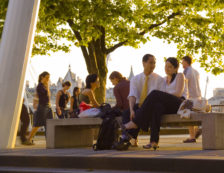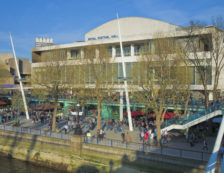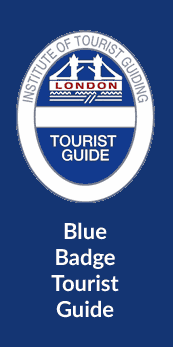 Simply input your tour request details in the form below. When you have finished, hit the Green 'Submit to Match' button. Your request will be instantly emailed to three highly qualified and enthusiastic London Blue Badge Tourist Guides, matching your criteria. They will then email you confirming availability, pricing and suggestions for the tour itself. So let one of our 500+ Blue Badge Tourist Guides make your stay in London a special one.
Other pages for consideration: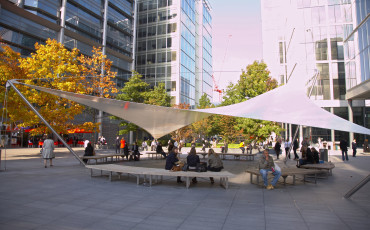 London East End Tour