Victoria & Albert Museum Tour

February 24, 2016
location
Visit the Victoria & Albert (V&A) Museum – the world's leading museum of art and design
Founded in 1852 and named after Queen Victoria and her husband Prince Albert, this unique collection of the decorative arts continues to offer inspiration and education for contemporary designers and manufacturers.
Through its vast and wide-ranging collection from all over the world, the V&A demonstrates the infinite artistic creativity of mankind throughout history.
Highlights of the Victoria & Albert Museum include:
The Raphael Cartoons
The Devonshire Hunting Tapestries
Tippoo's Tiger
A Chinese lacquer throne
The Ardabil carpet – considered the world's oldest dated carpet
A tour with a London Blue Badge Tourist Guide is an ideal way to make sense of this enormous collection and select the real 'gems' from more than 60,000 items on display. Whether you prefer a highlights tour, a tour of particular galleries or objects from a particular culture, your Guide will adapt to meet your individual needs.
For example, you may wish to take a tour of the stunning British Galleries, which display the most comprehensive collection of British design and art on view in the world. They show some of Britain's most important cultural treasures, including:
The Great Bed of Ware
Henry VIII's writing desk
Furniture by Robert Adam
Porcelain by Josiah Wedgwood
Arts and Craft Designs by William Morris
A tour of specific galleries or along particular themes may include:
The Great Exhibition & Victorian Exuberance
The Jameel Gallery of Islamic Art
Fashion & Jewellery
Europe & the Indies
Ceramics & Glass
The Victoria & Albert Museum also has many paintings including a great collection of British watercolours, portrait miniatures and over 2,000 British and European oil paintings.
It is always worth checking with your Guide what special exhibitions are running. The David Bowie (in 2013) and Alexander McQueen (in 2015) exhibitions were absolute blockbusters with the McQueen exhibition alone selling close to half a million tickets!
London Blue Badge Tourist Guides offer private tours, educational tours and tours for those following a specific cultural itinerary. Tours are tailor-made and can be made to fit into a London touring itinerary.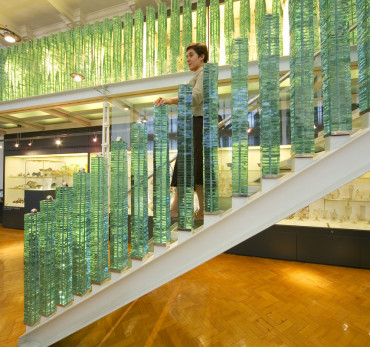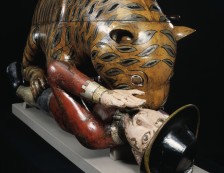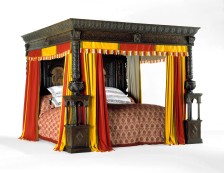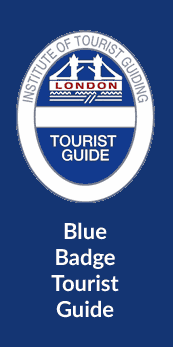 Simply input your tour request details in the form below. When you have finished, hit the Green 'Submit to Match' button. Your request will be instantly emailed to three highly qualified and enthusiastic London Blue Badge Tourist Guides, matching your criteria. They will then email you confirming availability, pricing and suggestions for the tour itself. So let one of our 500+ Blue Badge Tourist Guides make your stay in London a special one.
Other pages for consideration: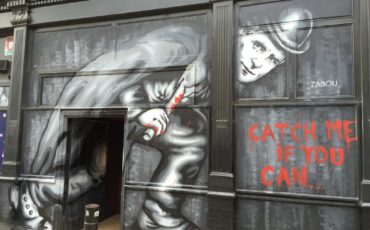 Jack the Ripper Tour