Westminster Abbey Tour

January 18, 2016
location
Explore Westminster Abbey, Britain's most famous church and one of the most popular visitor attractions in London
A Westminster Abbey Tour is unmissable because…
Westminster Abbey is simply unique. Almost 1000 years old, it's known as the royal church, built by kings for kings. Under its graceful gothic arches, history has been made…the coronations of 39 monarchs, many royal weddings, and state funerals. It's also a sacred place of burial and commemoration. Look out for some very famous graves and memorials – some of which you may be surprised to see in the Abbey!
The must-sees of a Westminster Abbey Tour
The Coronation site – see where Queen Elizabeth II was crowned in 1953.
The spot where Prince William and Kate Middleton were married in 2011.
The exquisite Lady Chapel – burial place of King Henry VII.
The most important grave in Britain – The Tomb of the Unknown Warrior.
The shrine of King Edward the Confessor.
The tombs of Elizabeth I and Mary Queen of Scots.
The 700-year-old Coronation Throne.
Poets Corner with tombs and memorials including William Shakespeare, Charles Dickens, and Geoffrey Chaucer.
Book a Blue Badge Tourist Guide for a Westminster Abbey Tour because…
You'll enjoy faster entry to Westminster Abbey.
A guided tour of the highlights and the hidden gems.
Expert knowledge of Westminster Abbey's history and the lives of the people commemorated there.
Fascinating accounts of royal marriages, coronations, and conflicts.
Inspiring stories of pioneering scientists, writers, and statesmen.
A tour tailored to the interests and needs of your group.
Please bear in mind that these are not public tours, but private tours conducted by specialist Blue Badge Tourist Guides who will charge a separate fee, details of which can be found on our fees page.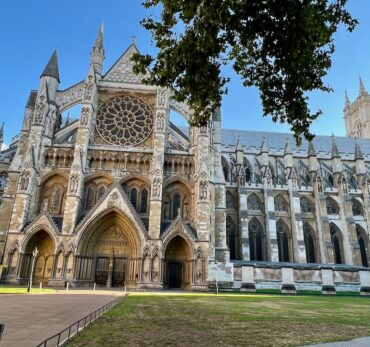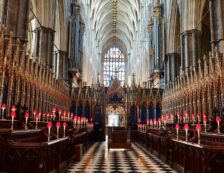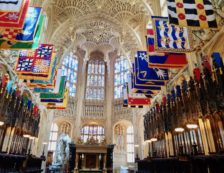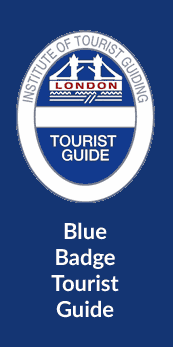 Simply input your tour request details in the form below. When you have finished, hit the Green 'Submit to Match' button. Your request will be instantly emailed to three highly qualified and enthusiastic London Blue Badge Tourist Guides, matching your criteria. They will then email you confirming availability, pricing and suggestions for the tour itself. So let one of our 500+ Blue Badge Tourist Guides make your stay in London a special one.
Other pages for consideration: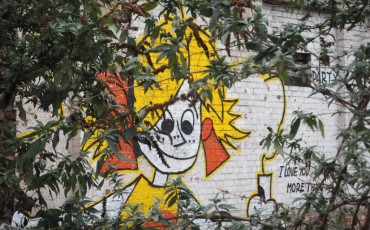 London Street Art Tour