Hampton Court Palace Tour

February 24, 2016
location
Explore historic Hampton Court Palace and its stunning landscaped gardens
Hampton Court Palace lies on the banks of the river Thames, a harmonious blend of Tudor and Baroque architecture. The palace is centred on three courtyards – Base Court, Clock Court and Fountain Court.
First up is Base Court, the creation of Cardinal Thomas Wolsey. He lived and entertained in splendour. Too much splendour perhaps, for his King, Henry VIII, who became jealous. Wolsey solved the problem by gifting Hampton Court to Henry.
Next is Clock Court with its amazing astronomical clock showing everything from the phases of the moon to high water at London Bridge.
From Clock Court, we enter Henry VIII's State Apartments. The Great Hall was built to impress and showcases a spectacular hammer beam roof as well as priceless Flemish Tapestries.
Several other locations in the large, sprawling palace are well worth exploring:
The huge Tudor Kitchens, catering to 600 people at one sitting, are laid out exactly as in Henry's day. They provided a rich diet of oxen, wild boar, sheep and calves, then a desert of Peacock Royal; all washed down with the best Bordeaux.
The Chapel Royal with its breathtaking fan vaulted ceiling. Catherine Howard, Henry VIII's fifth wife, was trying to reach Henry at the Chapel Royal when she was arrested and charged with adultery. Her ghost is still said to haunt the corridors.
King William III's Apartments, built by the famous architect Christopher Wren, provide a fascinating glimpse into life at court 300 years ago. William and Mary wanted to create a baroque palace to rival Versailles but eventually ran out of budget.
As well as the amazing artefacts indoors, Hampton Court features several stunning Gardens:
The regimented Privy Garden is a restoration of King William III's Privy Garden of 1702.
The sublime topiary of the yew trees in the Great Fountain Gardens
The beautiful Pond Garden, leading down to the Great Vine (the largest vine in the world)
The world famous Great Maze, great fun for kids from eight to eighty
We haven't even mentioned the astounding collection of 'Old Masters', highlighted by Andrea Mantegna's "Triumphs of Caesar". There is so much to see and do at Hampton Court, let one of our London Blue Badge Tourist Guides help you make the most out of your day there.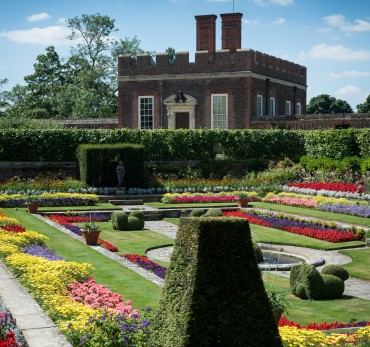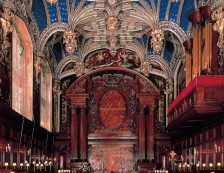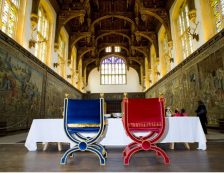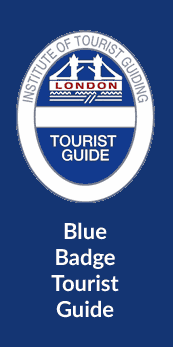 Simply input your tour request details in the form below. When you have finished, hit the Green 'Submit to Match' button. Your request will be instantly emailed to three highly qualified and enthusiastic London Blue Badge Tourist Guides, matching your criteria. They will then email you confirming availability, pricing and suggestions for the tour itself. So let one of our 500+ Blue Badge Tourist Guides make your stay in London a special one.
Other pages for consideration: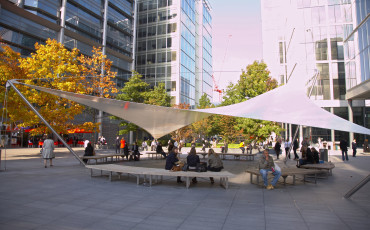 London East End Tour