Tate Modern Tour

February 24, 2016
location
Explore Tate Modern, the powerhouse of Modern Art
A Tate Modern Tour in London is unmissable because…
Tate Modern, London's gallery of international modern art, is one of the most visited art spaces in the world. Housed in a converted power station designed by the architect behind the red telephone box! The building is on the bank of the river Thames, boasting spectacular views of St Paul's Cathedral and the skyscrapers of the City of London from the fabulous tenth-floor viewing gallery.
The must-sees from A Tate Modern Tour
Themed displays: Artist and Society, Materials and Objects, Living Cities, Performer and Participant.
The wonderful Start display with very accessible, colourful, popular and engaging pieces.
The Turbine Hall, an immense space which guest artists fill with light, sound, and movement.
Book a Blue Badge Tourist Guide for a Tate Modern Tour and begin to understand why this wild, strange, challenging beautiful and sometimes just weird stuff really is Art
Highlights among the extensive collection include:
Kader Attia's Algerian city modelled in cous cous. Political, personal and utterly engaging.
Salvador Dali's Autumnal Cannibalism – a work that explores conflict on both a personal and national level.
Giuseppe Penone's Tree of 12 Metres – a sculptural relief statement concerning our relationship with the environment.
Mark Rothko's Seagram Murals – a series of abstract expressionist paintings commissioned by the Four Seasons restaurant in New York. Upon completion, the artist refused to deliver the paintings, paid back the commission money and gave them to Tate Modern instead. Famously described as 'apocalyptic wallpaper', they are now among the most prized artworks in the collection.
Some of the works can be challenging to understand at first glance so let one of our London Blue Badge Tourist Guides bring these amazing pieces to life.
A Tate Modern Tour with a London Blue Badge Tourist Guide can be taken as a standalone tour or easily combined with nearby attractions such as:
Shakespeare's Globe Theatre
Borough Market
St Paul's Cathedral
Please bear in mind that these are not public tours, but private tours conducted by specialist Blue Badge Tourist Guides who will charge a separate fee, details of which can be found on our fees page.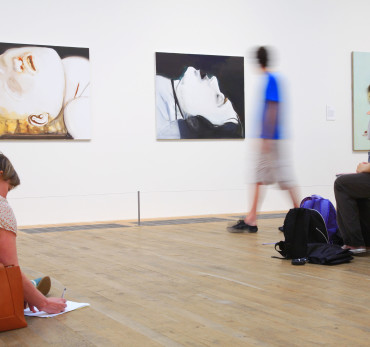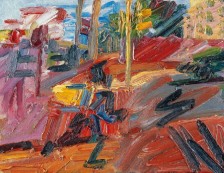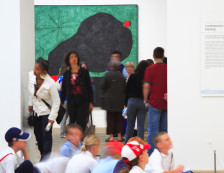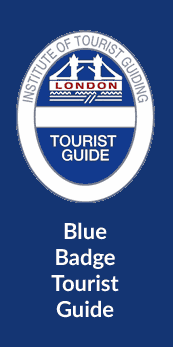 Simply input your tour request details in the form below. When you have finished, hit the Green 'Submit to Match' button. Your request will be instantly emailed to three highly qualified and enthusiastic London Blue Badge Tourist Guides, matching your criteria. They will then email you confirming availability, pricing and suggestions for the tour itself. So let one of our 500+ Blue Badge Tourist Guides make your stay in London a special one.
Other pages for consideration: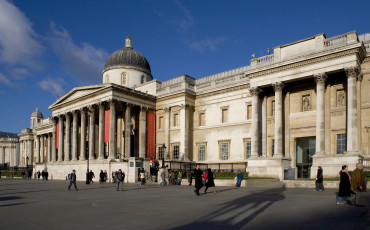 National Gallery Tour