The City of London Tour

Experience the Character and Excitement of London's oldest Quarter known as The City! 
At the foot of the landmark buildings which define the London skyline lie the narrow streets and alleyways of "The City", where London was founded nearly 2,000 years ago. "The City" (with a capital C) is the name reserved for the square mile comprising the oldest part of London, which is now home to its financial institutions. Where people once traded foodstuffs and household goods, they now trade stocks, shares, derivatives and money. Walk around The City and you might question just how old it really is, as everywhere you look there are new buildings, with more being built. The City has been almost entirely destroyed twice: once in 1666 during the Great Fire of London and then again in World War II when it was heavily bombed. Each time it was rebuilt, resulting in a striking combination of old and new.
Saint Paul's Cathedral, the masterpiece of Britain's greatest architect Sir Christopher Wren, stands a stone's throw from the new headquarters of the London Stock Exchange.
Overlooking Bank Junction, where six roads meet, are the Bank of England, the Royal Exchange (which formerly housed the London Stock Exchange), and the Mansion House, official residence of the Lord Mayor of London.
A hundred yards away you will see the newest architecture expressed in buildings such as the Gherkin, the Cheesegrater and the Walkie-Talkie.
The rich history of the City is beautifully presented in the extensive (and free!) Museum of London.
Even more remarkable is what happens in the City of London now, as this historical location is one of the world's most important financial centres. Ideally located between New York and Tokyo, the City can trade with both the eastern and western hemispheres in one business day. This unique advantage means the City leads the world in:
Banking: Nearly 500 banks, most of them foreign, have addresses in the City
Foreign Exchange: Over 40% of the world's foreign currency transactions are made in the City.
Insurance: The City of London insures more of the world's assets than any other city.
Located between Royal Westminster, and the Tower of London, the City is easy to get to, but hard to forget.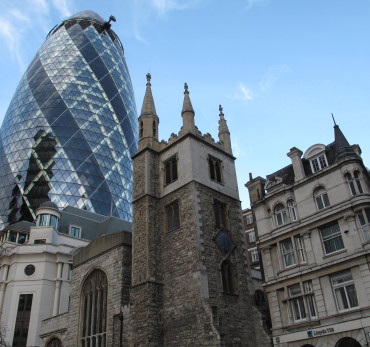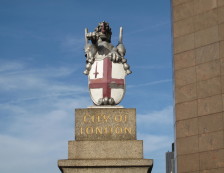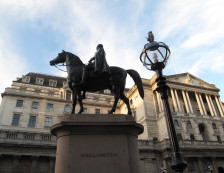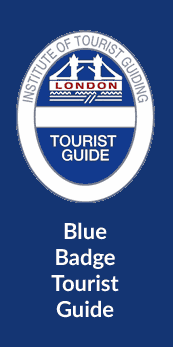 Simply input your tour request details in the form below. When you have finished, hit the Green 'Submit to Match' button. Your request will be instantly emailed to three highly qualified and enthusiastic London Blue Badge Tourist Guides, matching your criteria. They will then email you confirming availability, pricing and suggestions for the tour itself. So let one of our 500+ Blue Badge Tourist Guides make your stay in London a special one.
Other pages for consideration: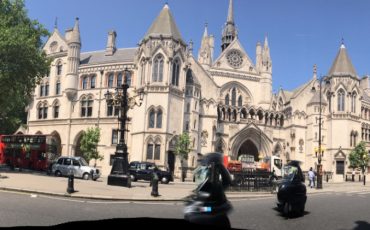 Legal London Tour