London Royal Parks Tour

Explore the Royal Parks, also known as 'The Lungs of London'
Estimates vary but approximately 40% of Greater London's total area is said to be green space. Visitors are often amazed by the size and variety of parks on offer. They provide a green haven for Londoners and visitors alike for walking, biking, jogging, horse riding etc.
Many of today's Royal parks started off as Royal hunting grounds and evolved over the centuries thanks to the patronage of interested Kings and Queens.
They offer a stunning collection of fauna and flora including:
• More than 250 varieties of trees; oak, beech, silver birch, London plane, horse chestnut etc.
• Over 100,000 roses, tulips and other seasonal plants
• All kinds of birds and small mammals; pelicans, squirrels, ducks, geese
Some of the best parks and things to do include:
• St James's Park – take a leisurely stroll from Horse Guards Parade through St James's Park down to Buckingham Palace. Enjoy the pelicans and other birds on the lake. A great spot to combine with Changing of the Guard
• Hyde Park and Kensington Gardens – the biggest of the central London parks. Bigger than the principality of Monaco and almost as big as Central Park in New York. Here you can find the beautiful and moving Albert Memorial as well as the Serpentine Lake as well as the Diana, Princess of Wales Memorial Fountain
• Regents Park – features Queen Mary's Gardens with over 12,000 roses blooming when in season, Open Air Theatre as well as London Zoo
The Royal Parks are best explored on foot and walks can be done in varying lengths; the longer version includes St James's Park, Green Park, Hyde Park and Kensington Gardens and the shorter version includes Hyde Park and Kensington Gardens only.
So get your best walking shoes on and let one of our Blue Badge Tourist Guides bring the magic of the Royal Parks to life for you.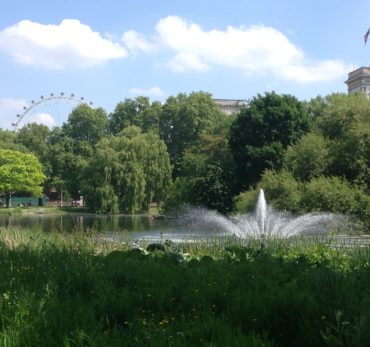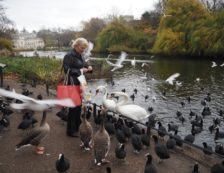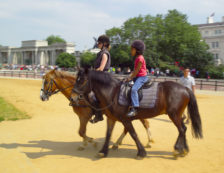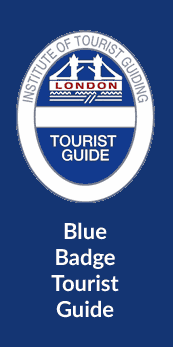 Simply input your tour request details in the form below. When you have finished, hit the Green 'Submit to Match' button. Your request will be instantly emailed to three highly qualified and enthusiastic London Blue Badge Tourist Guides, matching your criteria. They will then email you confirming availability, pricing and suggestions for the tour itself. So let one of our 500+ Blue Badge Tourist Guides make your stay in London a special one.
Other pages for consideration: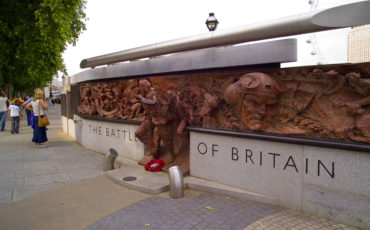 British Military History Tour