St Paul's Cathedral Tour

January 18, 2016
location
Visit St Paul's Cathedral in London — Its graceful dome has dominated the city's skyline for centuries
A St Paul's Cathedral Tour is unmissable because…
St Paul's Cathedral's stunning interiors have provided the backdrop to momentous events in England's history – from Royal weddings to the spectacular funerals of great military and political leaders. There has been a cathedral dedicated to St Paul on the same site for over 1,400 years. The current one is the masterpiece of Britain's greatest, architect Sir Christopher Wren. The first cathedral to be built following England's break from Roman Catholicism, a religious revolution is mirrored architecturally in Wren's distinct take on classical architecture. Made by hand from almost a million tonnes of Portland stone, incredibly, Wren's masterpiece was completed in the architect's lifetime – a century before the Industrial Revolution.
The must-sees on a St Paul's Cathedral Tour:
The crypt with its imposing tombs of Duke of Wellington and Vice Admiral Horatio Nelson – Britain's greatest military masterminds.
The magnificent West Front whose sculpture tells the story of St Paul's conversion on the road to Damascus.
The mesmerising interior of the cathedral's dome, with its five galleries including the famous 'Whispering Gallery' – so called because of the acoustical quirk which makes a whisper against its walls audible on the opposite side.
Climb the 532 steps to 'The Golden Gallery' and be rewarded by a sublime 360-degree view of London's skyline.
The exquisite wood-carved quire with its spectacular mosaic ceiling.
The beautiful and poignant American Chapel, dedicated to the US servicemen killed during WW2 whilst based in the United Kingdom.
Book a Blue Badge Tourist Guide to gain a sense of why St Paul's has a special place in the heart of the nation.
Tailoring the St. Paul's Cathedral Tour to your interests, a Blue Badge Tourist Guide will:
Journey with you through almost 1,500 years of St Paul's fluctuating fortunes – from being a spectacular pilgrim magnet to horse stable and back again!
Bring to life St Paul's place in the two great catastrophes faced by Londoners – rising again from the ashes of The Great Fire of London and surviving the devastating Blitz of WW2.
Share with you stories of the fascinating lives and deaths of The Duke of Wellington and Vice Admiral Nelson – great military leaders whose funerals at St Paul's were among the most spectacular the nation would see.
Please bear in mind that these are not public tours, but private tours conducted by specialist Blue Badge Tourist Guides who will charge a separate fee, details of which can be found on our fees page.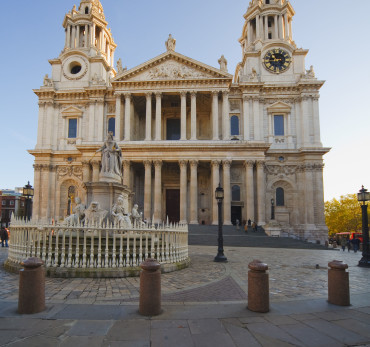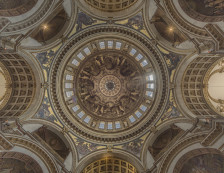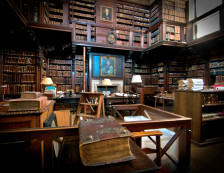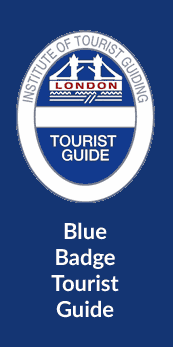 Simply input your tour request details in the form below. When you have finished, hit the Green 'Submit to Match' button. Your request will be instantly emailed to three highly qualified and enthusiastic London Blue Badge Tourist Guides, matching your criteria. They will then email you confirming availability, pricing and suggestions for the tour itself. So let one of our 500+ Blue Badge Tourist Guides make your stay in London a special one.
Other pages for consideration: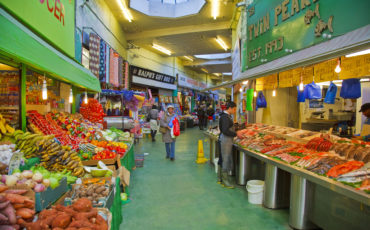 London Multicultural Tour