At 73, King Charles III is the oldest person to have ascended to the throne of the United Kingdom. Charles, named Charles Philip Arthur George at birth, was born at Buckingham Palace in 1948.  He was the first child of the late Queen Elizabeth II and her husband Prince Philip, who were married for seventy-four years and are buried next to each other inside Saint George's Chapel, Windsor Castle.  Below are ten facts about King Charles III.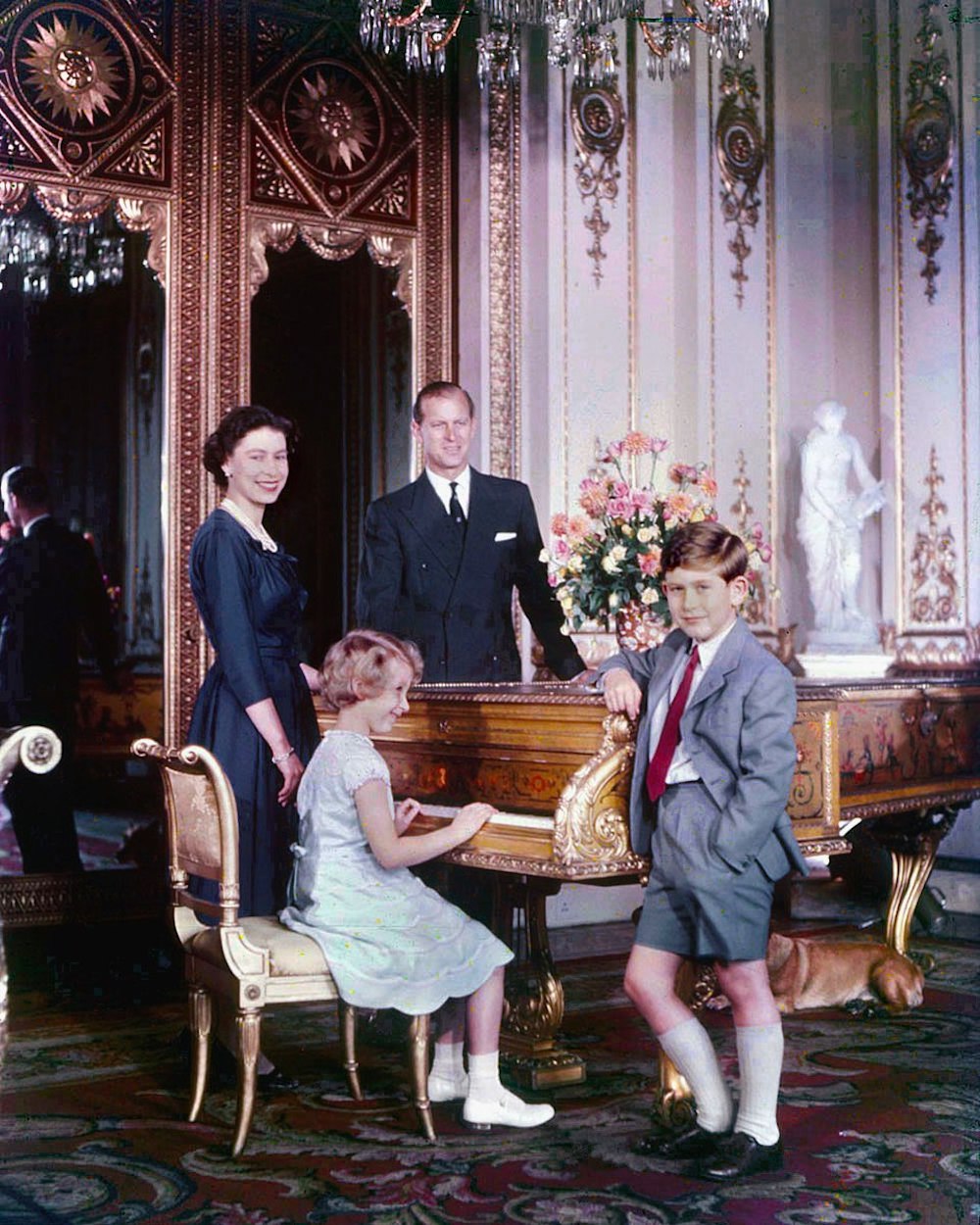 Prince Charles with his parents and sister Princess Anne, October 1957. Photo Credit: © Library and Archives Canada, e010949328 / Bibliothèque et Archives Canada, e010949328 via Wikimedia Commons.
Facts About King Charles III
1. King Charles III has been married twice, first to Lady Diana Spencer at a ceremony in 1981 at Saint Paul's Cathedral that was seen by millions of people around the world. The marriage did not last, however, and the couple divorced in 1996 after fifteen years. His second marriage was to his long-term partner Camilla, who had previously been married to Andrew Parker Bowles. Charles and Camilla were married at Windsor Guildhall, Windsor Castle, not having a licence to conduct weddings. However, a religious blessing of their marriage took place at Saint George's Chapel inside the Castle following the wedding ceremony.
2. Charles and Diana had two sons together, William and Harry. Prince William acted as a witness at the wedding of Charles and Camilla in 2005. He inherited the title of Prince of Wales as soon as Charles ascended to the throne. William is married to Catherine (née Middleton), who is usually called 'Kate.' The couple met at Saint Andrew's University, where they both studied and have three children together. Charles's other son is called Prince Harry and is married to the American former actress Meghan Markle, who has had a difficult relationship both with the British press and the royal household. Prince Harry has written a book called Spare, a reference to the fact that he was second in line to the throne after his elder brother William, the 'heir' as opposed to Harry, the 'spare.' The book became the fastest-selling non-fiction title since records began when it went on sale. Harry is now fifth in line to the throne after William and his three children. He and Meghan have two children and live in California.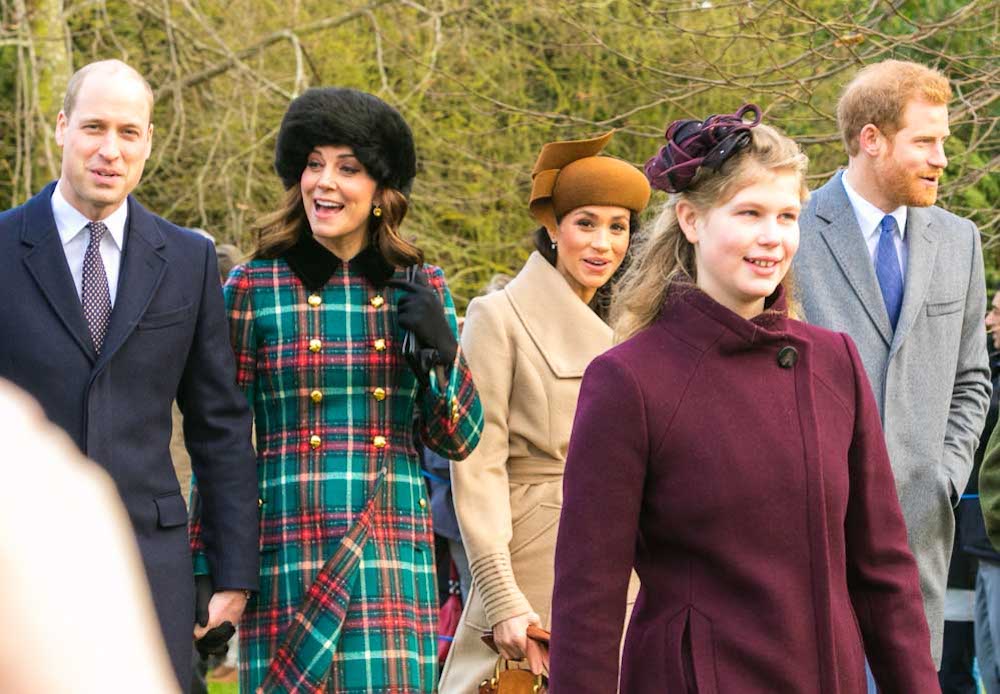 Prince William, Catherine Middleton, Meghan Markle and Prince Harry. Photo Credit: © Mark Jones via Wikimedia Commons.
3. The monarch is given the title of 'Defender of the Faith', which was bestowed on King Henry the Eighth by Pope Leo X in 1521. (This is somewhat ironic as Henry later broke from the authority of Rome and paved the way for an independent Protestant Church of England.) Charles has inherited the title but says that he prefers to be known as 'the defender of faiths,' recognising that his kingdom contains people from many different religious backgrounds.
4. King Charles III has written several books, including one for children called The Old Man of Lochnagar, which was published in 1980. It is set in the Balmoral Estate, where the royal family spends the late summer and autumn and where Charles's mother died in 2022. Illustrations for the book were by the artist and architect Sir Hugh Casson. The book was adapted for television as an animated film with the actor Robbie Coltrane voicing the old man and Charles providing the narration. All profits from the book went to the Prince's Trust charity, which Charles established in 1976 to provide help to vulnerable young people.
5. King Charles III has been regularly voted on the Best Dressed Man lists by men's fashion magazines such as GQ and Esquire, which awarded him the title of overall winner in 2009. He favours suits by Anderson and Shepherd, shirts by Turnbull and Asser (both in Jermyn Street in central London), and handmade shoes by John Lobb of Saint James's Street, also in central London, near Piccadilly. The actor Josh O'Connor, who portrayed Charles in the second series of The Crown, says that Charles always checks his cuff links and pocket square when he gets out of a car before waving to the crowd. Charles himself has said that his conservative style of dressing comes back into fashion every twenty-five years or so.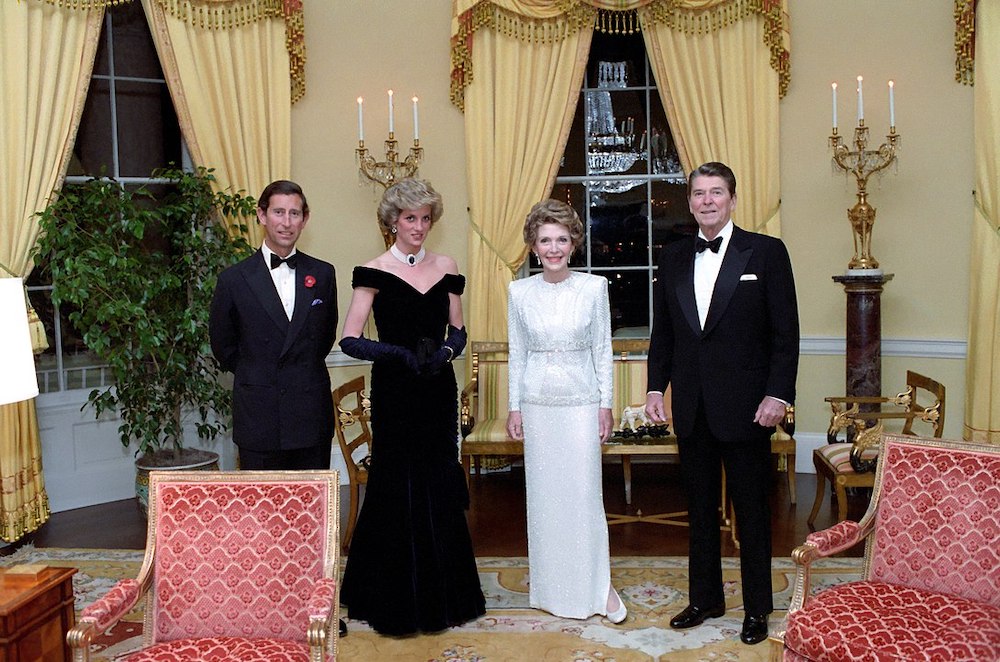 President Reagan, Nancy Reagan, Prince Charles, and Princess Diana in the Yellow Oval Room. Photo Credit: © Public Domain via Wikimedia Commons.
6. The future king was educated first at Hill House, a school in west London, then at Cheam, a preparatory school in Hampshire, and later at Gordonstoun, a secondary school in the highlands of Scotland, which his father Prince Philip had attended. Charles did not care for Gordonstoun, which he described as 'Colditz in kilts', and sent his own sons to Eton College near Windsor Castle. He also spent six months at Timbertop School in Australia, which he later said was the 'most enjoyable part of his education.' He went to university at Trinity College in Cambridge and spent a term at University College, Aberystwyth, where he studied Welsh history and learned to speak Welsh. He was the first heir to the British throne to acquire a university degree when he was made a Bachelor of Arts by Cambridge University.
7. After his education, King Charles III served in the Royal Air Force, where he learned to fly, and in the Royal Navy, where he commanded a minesweeper HMS Bronington. During the war, his own father, Prince Philip, served in the navy, which is traditionally the destination of many male members of the royal family. It is widely believed that he was sent away for a long period at sea in order to keep him apart from Camilla Shand (as she then was), who was not thought a good match for Charles. She married Andrew Parker Bowles while Charles was away at sea.
8. Under the British system, the monarch must always remain neutral in political matters and cannot even cast a vote in elections, accepting instead the verdict of the British people. However, every bill passed by the British Parliament must receive royal assent before it becomes an Act of Parliament and the law of the land. The last time a monarch refused to give royal assent was in 1708, during the reign of Queen Anne, over 300 years ago. King Charles III has at times seemed to be constrained by the need of a modern British monarch to remain neutral and is a well-known supporter of environmental causes and of homeopathy.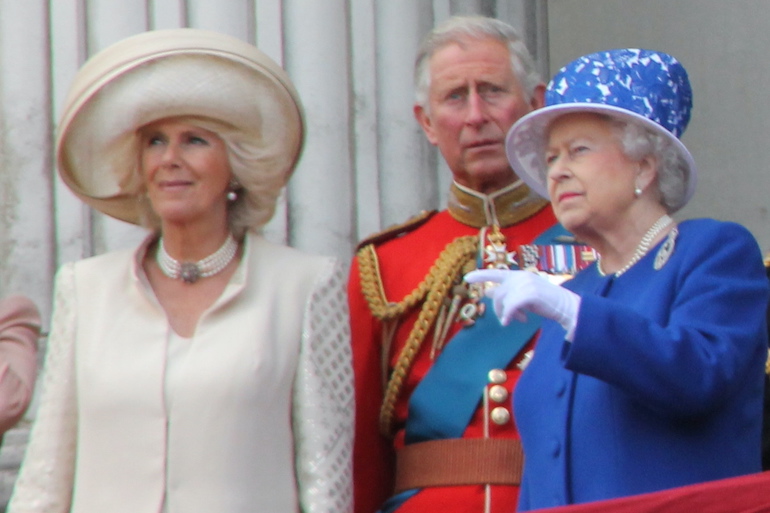 Camilla Parker Bowles, Prince Charles, and the Queen. Photo Credit: © Carfax2 via Wikimedia Commons.
9. Charles still drives the same Aston Martin car that he was given by the queen as a twenty-first birthday present in 1969. He is, however, concerned about climate change, and, with help from Aston Martin engineers, he had the car converted to use bioethanol fuel. It now runs on white wine and cheese, which he says makes it smell 'much better' than before.
10. Before he became king, Charles was the longest-serving Prince of Wales in British history. He was given the title at the age of ten and formally invested with it at Caernarvon Castle in 1969, where he made a speech in Welsh. His then uncle Lord Snowdon, who was born and is buried in Wales, was responsible for many of the designs at the ceremony, and the coronet placed on Charles's head by the queen can be seen at the Tower of London amongst the Crown Jewels.
King Charles III's coronation, with his wife Camilla at his side, takes place in Westminster Abbey, the national church of the United Kingdom. It will be a more modest affair than that of his late mother, Queen Elizabeth II, in 1953 when 8000 people came to witness the solemn anointing of the new monarch, and Westminster Abbey was closed for several months in preparation. Charles's coronation will have around 2,000 guests, and the church will be closed for only about two weeks to prepare for the ceremony. London's Blue Badge Tourist Guides are qualified to conduct tours of Westminster Abbey and are familiar with the story of Britain's royal family.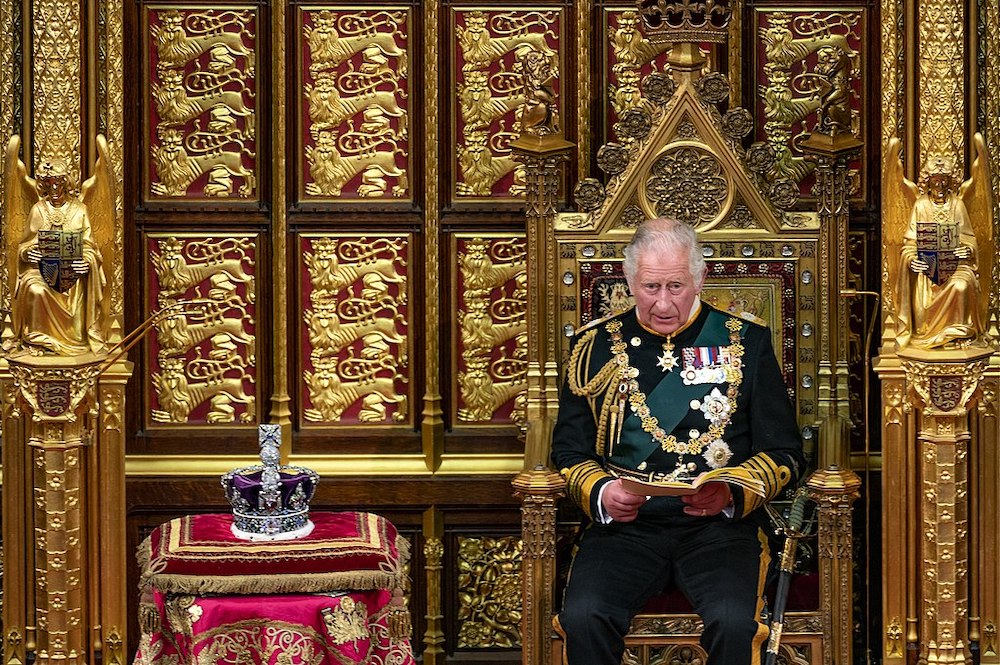 Prince Charles at the Palace of Westminster. Photo Credit: © House of Lords 2022 / Photography by Annabel Moeller via Wikimedia Commons