The death of Prince Philip at the age of ninety-nine was announced by Buckingham Palace at midday on 9th April 2021. Prince Philip and the Queen had been married for seventy-three years since their wedding at Westminster Abbey in 1947. He was the longest-serving consort to a monarch in the history of the United Kingdom.
Prince Philip was born into the Greek and Danish royal families on 10th June 1921 and would have celebrated his hundredth birthday this summer. As he was exiled at an early age from Greece, the land of his birth, Britain became his adopted country and he was educated at Gordonstoun School in the Scottish highlands. This had been founded by Kurt Hahn, who was a Jewish exile from Nazi Germany, and who proved influential in the thinking of Prince Philip. Prince Charles was also educated at Gordonstoun but sent his own sons William and Harry to Eton College, near Windsor Castle.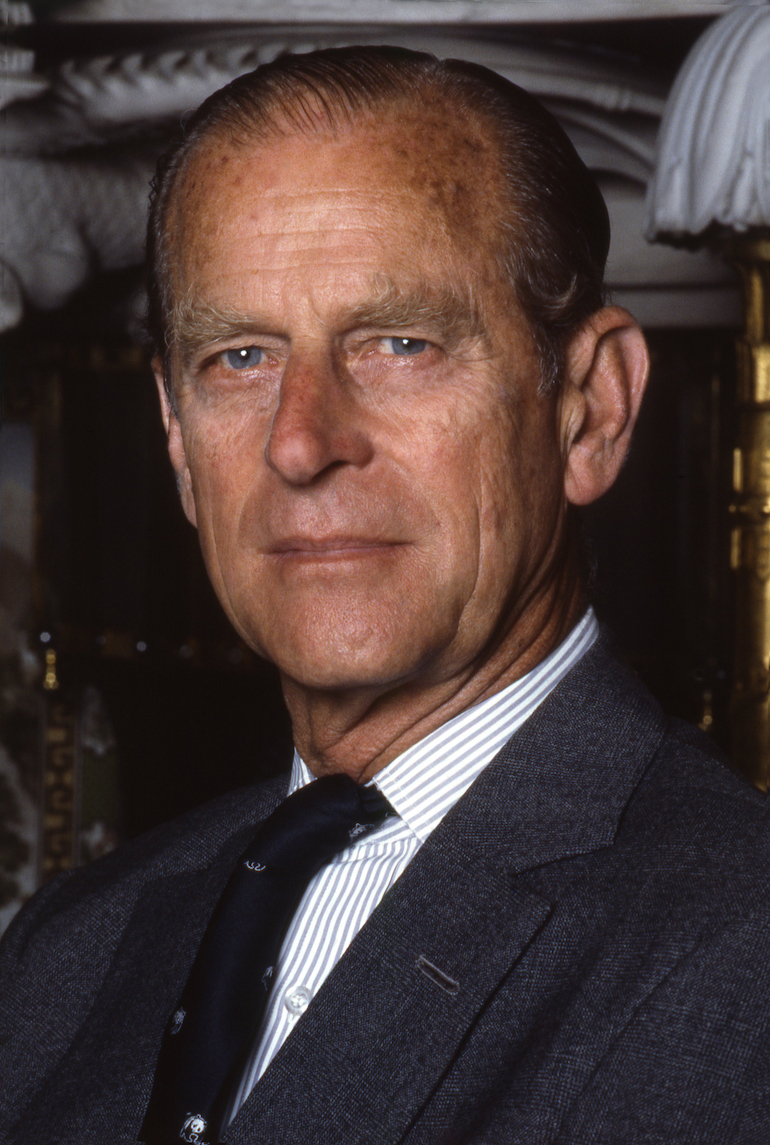 Prince Philip, Duke of Edinburgh taken in the Chinese room Buckingham Palace. Photo Credit: © Allan Warren via Wikimedia Commons.
Philip joined the Royal Navy at the age of eighteen shortly before the start of the Second World War, in which he served with distinction in the Pacific Ocean and the Mediterranean Sea. He was mentioned in dispatches, participated in the invasion of Sicily and became one of the youngest men to be promoted to First Lieutenant.
After the end of the war, he renounced his Greek titles and adopted the name Mountbatten, which came from his mother's side of the family. He asked King George the Sixth, for permission to marry his elder daughter Princess Elizabeth in 1946. The two had first met in 1939 when he had been asked to show Elizabeth and her sister Margaret around the Royal Naval College at Dartmouth, where he graduated at the top of his year.
King George agreed to the engagement but asked that it remain secret until Elizabeth's twenty-first birthday the following year. It was announced in July 1947 and they were married in November of that year at Westminster Abbey. Shortly before the wedding Philip was granted the title of 'His Royal Highness' and made Duke of Edinburgh. After Princess Elizabeth became Queen in 1952, he gave up his career as a naval officer.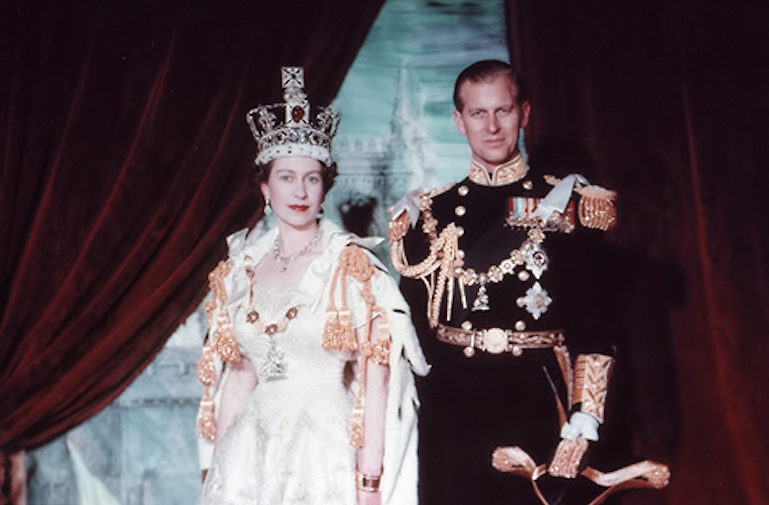 Prince Philip & Queen Elizabeth II wearing the Imperial State Crown after Coronation. Photo Credit: © Public Domain via Wikimedia Commons.

The Queen and Prince Philip have four children – Charles, Anne, Andrew and Edward – eight grandchildren and ten great-grandchildren, the most recent being the son of Mike Tindall and Zara Philips who was born in March of this year.
The Prince wrote eight books and gave over 5,000 speeches as well as representing the royal family in a solo capacity at over 22,000 official functions prior to his retirement from public life in 2017 at the age of ninety-six. He may be best remembered for the Duke of Edinburgh Awards Scheme, which he founded in 1956 and which was intended to encourage boys to volunteer for community service and improve their physical fitness. It was extended to girls in 1958 and now covers young people from the age of fourteen to twenty-five in 144 countries around the world.
Most of all, Prince Philip will be remembered as a devoted husband, father, grand and great grandfather who remained by the side of Her Majesty Queen Elizabeth the Second during their long and successful marriage.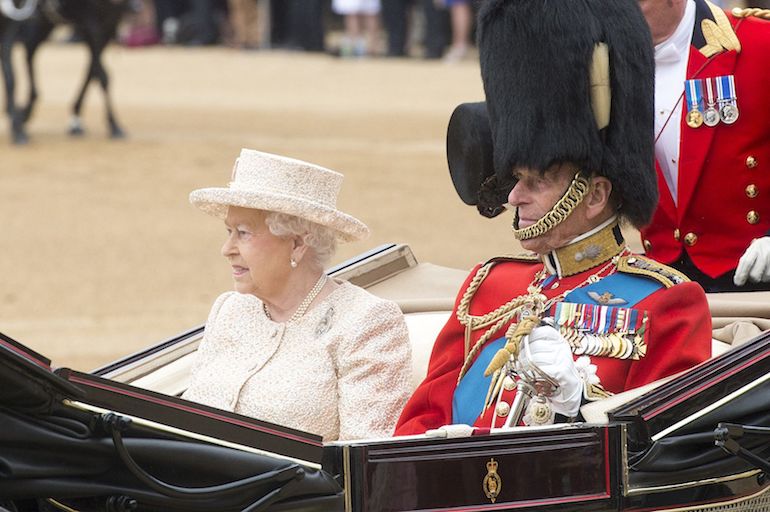 Queen Elizabeth & Prince Philip at Trooping of the Colour, 2015. Photo Credit: © Myles Cullen via Wikimedia Commons.