Top 10 Facts About Windsor Castle
Windsor Castle is the largest and oldest inhabited castle in the world. It is located about an hour from central London and visitors can see the sumptuous State apartments, the spectacular display of heraldry in St George's Chapel and even take a peek at the Royal residential apartments. Only Blue Badge Tourist Guides are allowed to guide you around Windsor Castle. Enjoy these ten top facts about Windsor Castle and then come and explore it with a Blue Badge Tourist Guide.
1. Windsor Castle was built nearly 1000 years ago and is a proper fortress. It withstood a two month siege during the Barons War in the 1200s. When visiting be sure to look for the murder holes in the Norman Gate archway. Soldiers attacking the gate could be shot through these holes or had boiling oil and stones dropped on them.
2. The Queen lives at Windsor Castle which is said to be her favourite London residence. You can tell when she is home by looking at the flag pole above the famous Round Tower – the Royal Standard is raised as soon as she gets there and lowered once she leaves to be replaced by the Union Jack.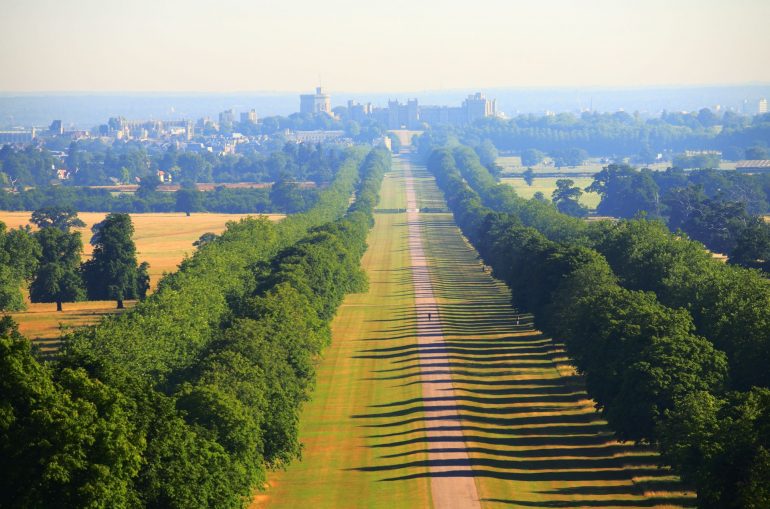 The Long Walk towards Windsor Castle in the distance. The Long Walk was commenced by Charles II from 1680-1685 by planting a double avenue of elm trees. The central carriage road was added by Queen Anne in 1710. It is a little less than three miles long. To the south of Windsor is The Great Park extending over some 14,000 acres of which 8,000 acres are forest. The public areas are predominantly woodland or open grassland. Photo Credit: ©Visit Britain/Pawel Libera.
3. King George III loved Windsor Castle and took a great interest in the lives of the people living nearby. He would regularly ride around the Windsor countryside enquiring about the welfare of his tenants – this earned him the nickname "Farmer George".
4. In 2005 Prince Charles married Camilla Parker-Bowles in the registry office in the town of Windsor. The ceremony was followed by a blessing in St George's Chapel and party in St George's Hall, both of which can be visited in Windsor Castle.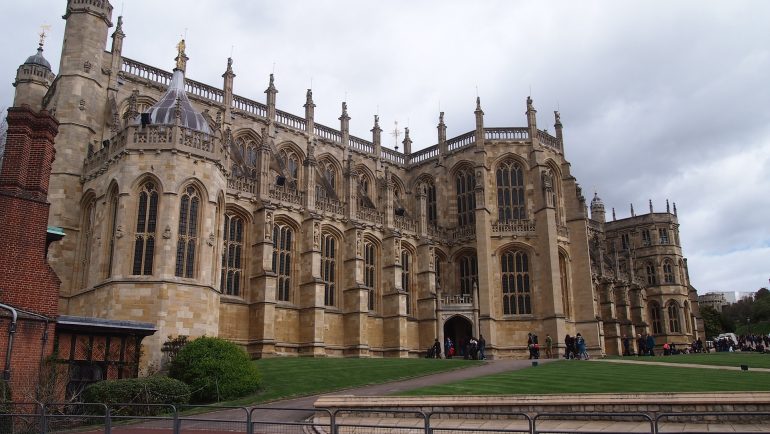 St George's Chapel located in the Lower Ward at Windsor Castle. Photo credit: ©AHundt/Pixabay.
5. The current lavish state apartments at Windsor Castle were created in the late 1600s by King Charles II. They contain many outstanding works of art by masters such as Canaletto and Rembrandt. These are working state apartments and are used by the Queen for State Banquets. You can view them and enjoy many glittering and wonderful items from the Royal Collection.
6. St George's Chapel in the grounds of Windsor Castle is the spiritual home of the Order of The Garter. Created in 1348 by Edward III it is England's oldest and most senior Order of Chivalry. Its 24 members are chosen personally by the monarch for services rendered.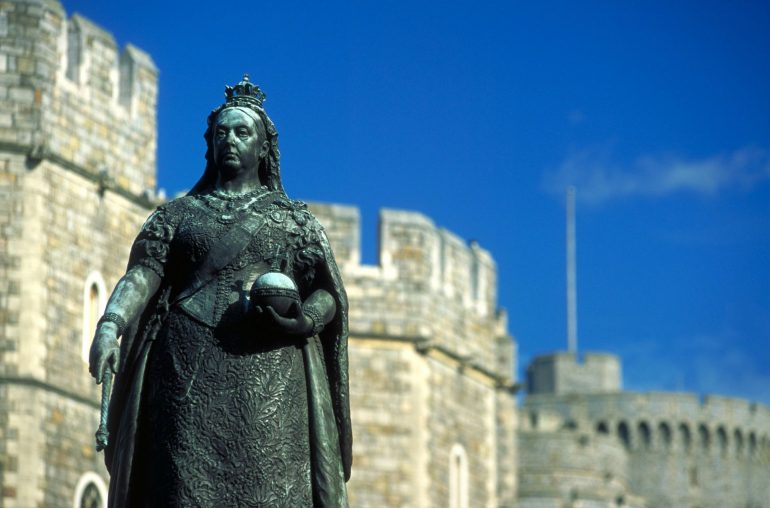 Golden Jubilee – Queen Victoria Statue outside Windsor Castle, Windsor, Berkshire, England. Photo Credit: ©Visit Britain / Britain on View.
7. Ten Kings are buried in Windsor Castle. Having been executed for treason in 1649 Charles I wasn't allowed a state funeral. Parliament ordered that he be buried without "pomp or noise". His body rests in Henry VIII's burial vault in St George's Chapel at Windsor Castle.
8. On the other side of the River Thames from Windsor lies the town of Eton. Eton College is one of the UK's top private schools and 19 of our Prime Ministers studied there. Its spectacular Chapel can be seen from the North Terrace of Windsor Castle which also gives stunning views across the English countryside.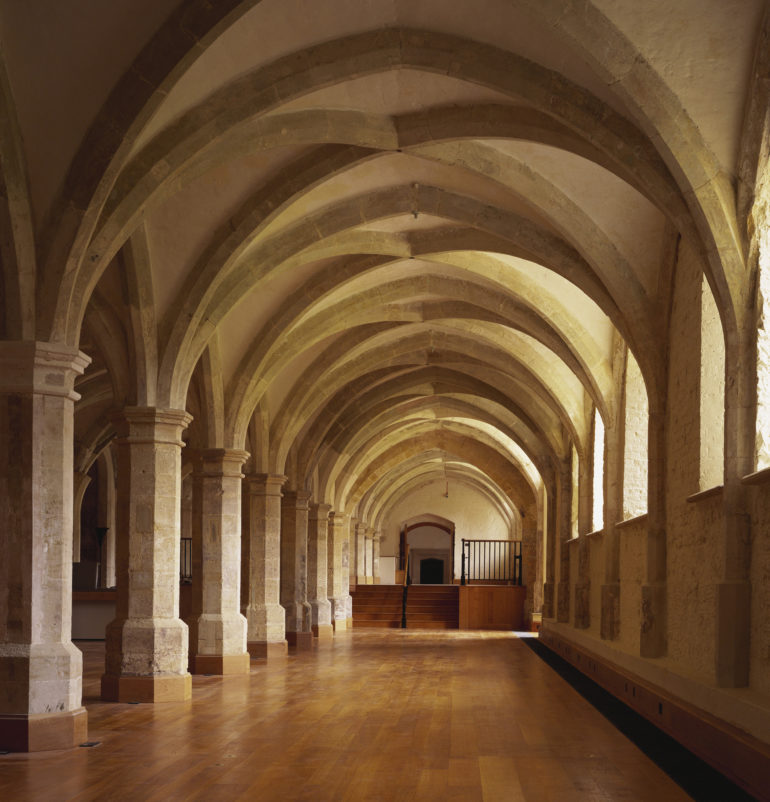 Windsor Castle – The medieval Undercroft. Photo Credit: Royal Collection Trust/© Her Majesty Queen Elizabeth II 2016.
9. Queen Mary's Dolls House is on display in the State Apartments at Windsor Castle. It is a 1/12th scale masterpiece with the building designed by the famous Architect Sir Edwin Lutyens and gardens by the renowned Gertrude Jekyll. The detail is incredible – when you turn on a tap water flows into the baths and sinks and the wine bottles contain real wine. It was created for charity.
10. Because it is a Royal residence Windsor Castle is guarded by a detachment of Guards in traditional red tunics and bearskin hats. The Changing of the Guard can be seen at Windsor Castle at 11am every day in April, May, June and July. The Guards are active soldiers temporarily granted the honour of guarding the Monarch who takes a keen interest in their smartness and precision.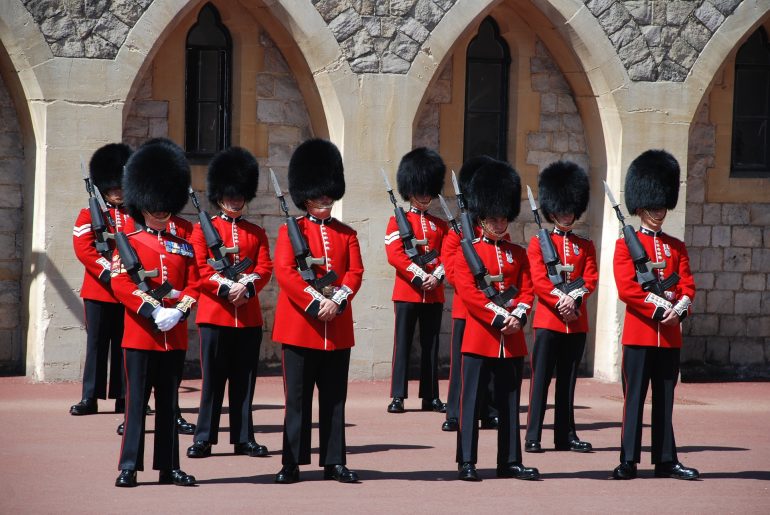 Windsor Castle – Changing of the guard. Photo credit: ©LucieLucy/Pixabay.

Chas Bailey
Chas aims to provide tours that are not only informative and engaging but also entertaining for you. ˙His company Really Interesting Tours provides a range of high quality tours of London and the English Countryside.
Before becoming a professional Blue Badge Tourist Guide Chas served as a London police officer…
You may also like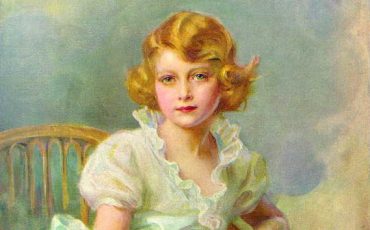 25 May 2017
Queen Elizabeth II is head of state of the United Kingdom and fifteen other countries. She is also a woman, a mother and was once a girl. Yet throughout her life all of that has come second to providing the symbolic value millions of people placed upon her.
Read more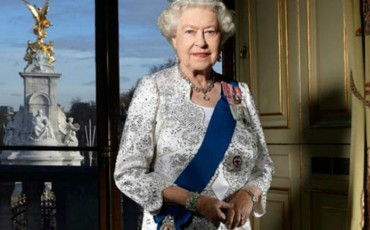 22 July 2015
To celebrate Queen Elizabeth II becoming the longest reigning monarch in the United Kingdom on 9 September 2015, the Tower of London have announced a new art installation with a series of images and animations featuring the letter Q to be projected onto the Tower for seven days.
Read more