Lady Diana Spencer, who would have turned 59 this summer, made a huge impact on British life. She helped modernise the monarchy, and her death in 1997 shocked the institution to its core. Diana also made history in other ways: She was the first woman of English birth to marry the heir to the throne in 300 years, and the first royal bride to have had a job.
Here we take a look around some of the sites in London with connections to the late princess.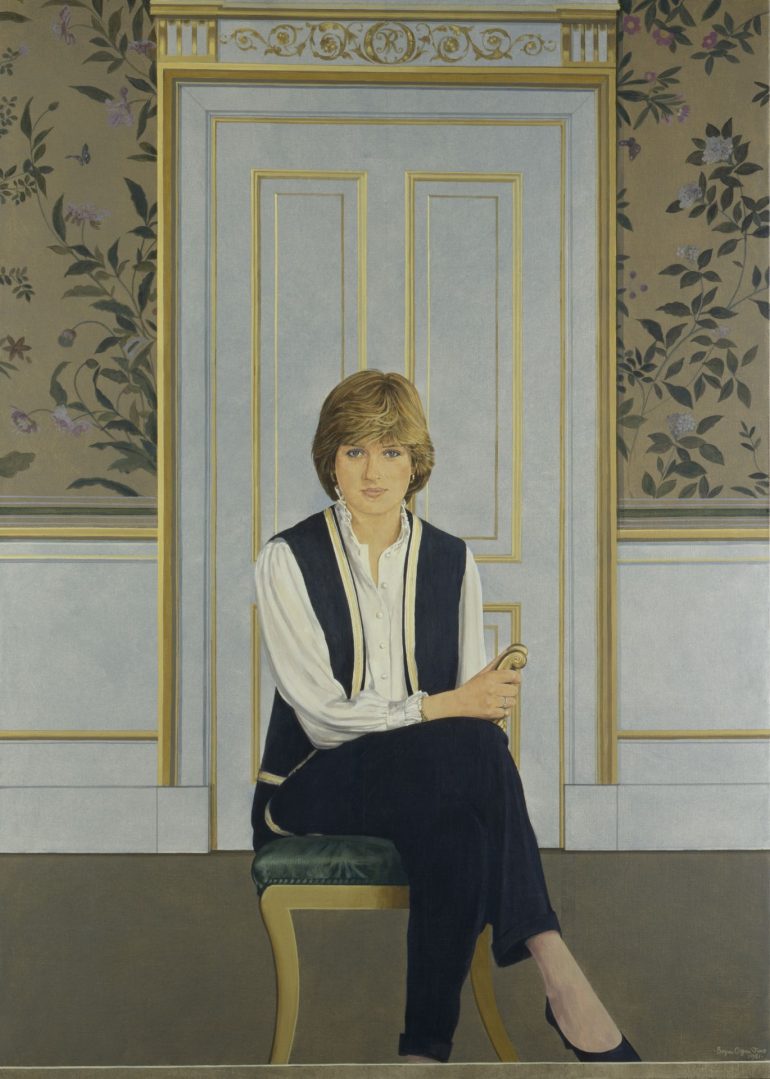 National Portrait Gallery: Portrait of Diana, Princess of Wales by Bryan Organ, 1981. Photo Credit: © National Portrait Gallery, London.
An Aristocratic Start
Diana was born on 1 July 1961 in Sandringham, Norfolk, into a life of aristocratic privilege with close connections to royalty. She shared a bloodline (albeit distantly) with Winston Spencer Churchill.
Her London story began in 1979 in an Earls Court flat. The apartment was an 18th-birthday present from her mother, Frances Shand Kydd, and Diana lived there with three flatmates until 1981.
Despite her family's wealth and position, Diana worked to earn a living just like other young Londoners. Her first job was at the Young England Kindergarten in Pimlico. It remains one of London's foremost nurseries.
Princess Grace
Diana's first public appearance with Prince Charles was in the City of London in 1981. This was at Goldsmiths' Hall – the HQ of one of the great City Livery companies – the organisations representing the trades that built the nation's wealth. Among the guests at a starry charity ball that night was Princess Grace of Monaco.
The glacial Grace Kelly was the star of Alfred Hitchcock's "To Catch a Thief" and "Rear Window". Like Princess Diana, Princess Grace also suffered a tragic and untimely death in a continental car accident.
Wedding Train
Diana married Prince Charles in St. Paul's Cathedral in 1981. Over 600,000 people lined the streets to watch the wedding of the century. The steps of St Paul's made the perfect backdrop to Diana's dress – with its 25-foot train that the princess struggled to fit into the bridal limousine.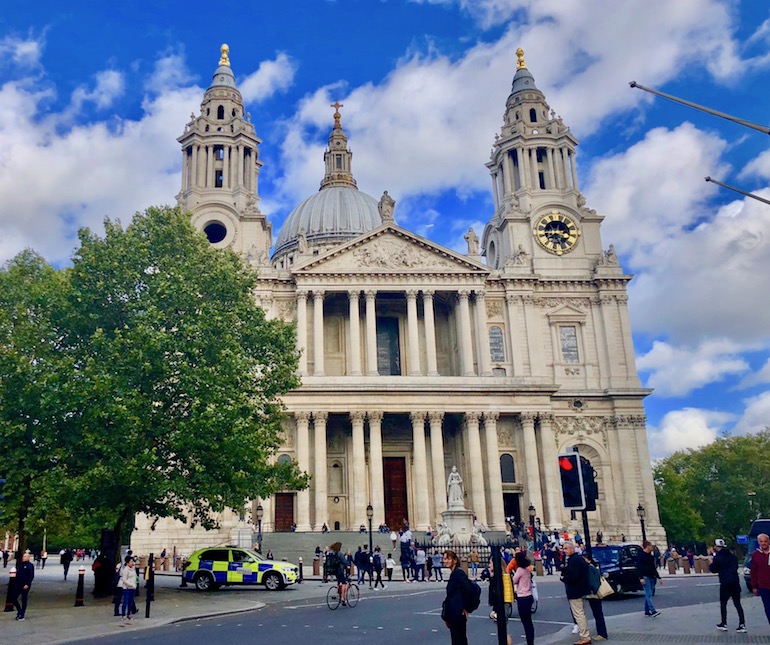 St Paul's Cathedral in London. Photo Credit: © Ursula Petula Barzey.
Di As Policewoman
Sarah Ferguson, who became the Duchess of York, was friends with Diana. In 1986 the mischievous pair dressed up as policewomen in an infamous stunt. They visited Annabel's in Berkeley Square – coincidentally the only nightclub ever visited by the Queen. The glamorous Mayfair venue is still going strong.
Changing Attitudes
Perhaps her greatest legacy was helping to reshape our attitudes to people suffering from HIV-AIDS. Dubbed 'the gay plague' in the 1980s by unsympathetic newspapers, AIDS was little understood. It couldn't then be treated with the life-saving drugs available today. The photographs of Diana holding hands with AIDS patients at the Mildmay and Bart's Sexual Health Clinic in East London and at West London's Royal Brompton Hospital (near Diana's Earls Court flat) changed attitudes overnight.
Diana also campaigned against landmines, which were banned under British Law in 1996. Her activism inspired her sons to champion causes close to their own hearts – including mental health, environmental protection and helping our military veterans.
Shrine
As the Princess of Wales, Diana lived at Kensington Palace, now home to her eldest son and his wife, the Duke and Duchess of Cambridge. On Diana's death, it became the focus of national mourning, as hundreds of flowers still encased in plastic wrappings were left along with devotional candles. The place became a shrine.
Westminster Abbey
Diana's funeral on 6 September 1997 was held at Westminster Abbey – the place of royal coronations, weddings, and funerals for over 1,000 years.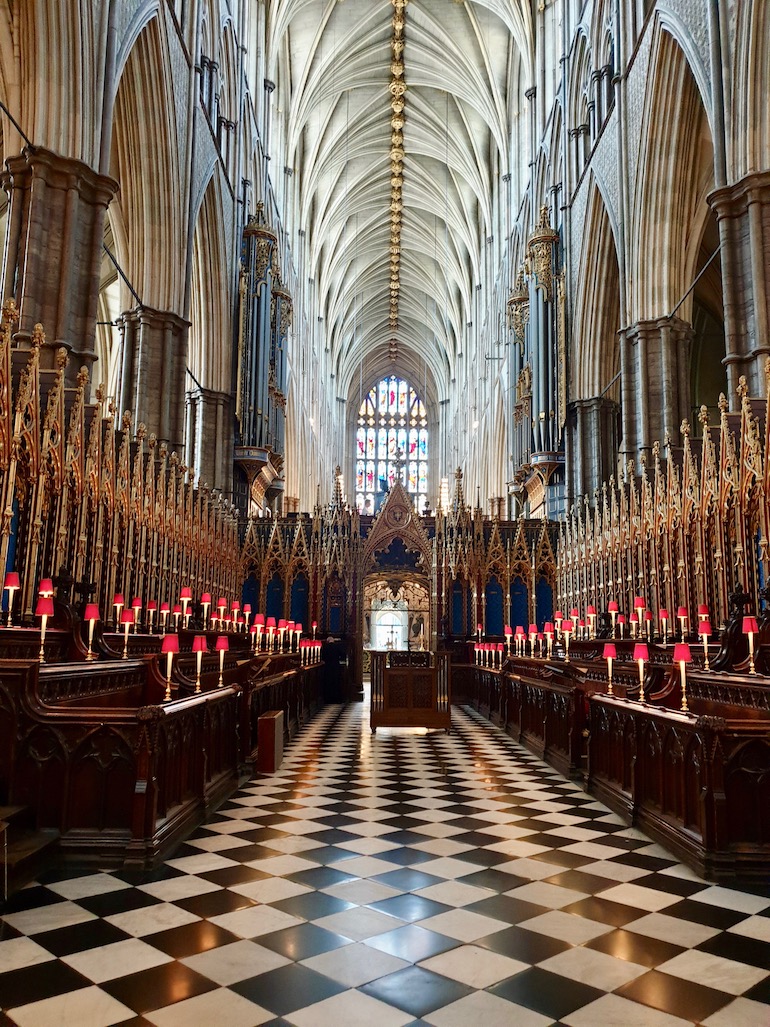 View inside Westminster Abbey in London. Photo Credit: © Ursula Petula Barzey.
Princess Diana changed the royals and she changed the nation. She encouraged us to be kinder, which is never a bad thing.