Christmas is a magical time of year to be visiting London. There are spectacular decorations everywhere, and people are generally in a festive mood.  Here are some of our favourite seasonal experiences, which are all great reasons to visit London during the Christmas holidays.
1. Christmas Markets
There are several special Christmas markets operating in London. Typically, a selection of wooden huts or stalls with a variety of often handmade crafts. Some of the best include: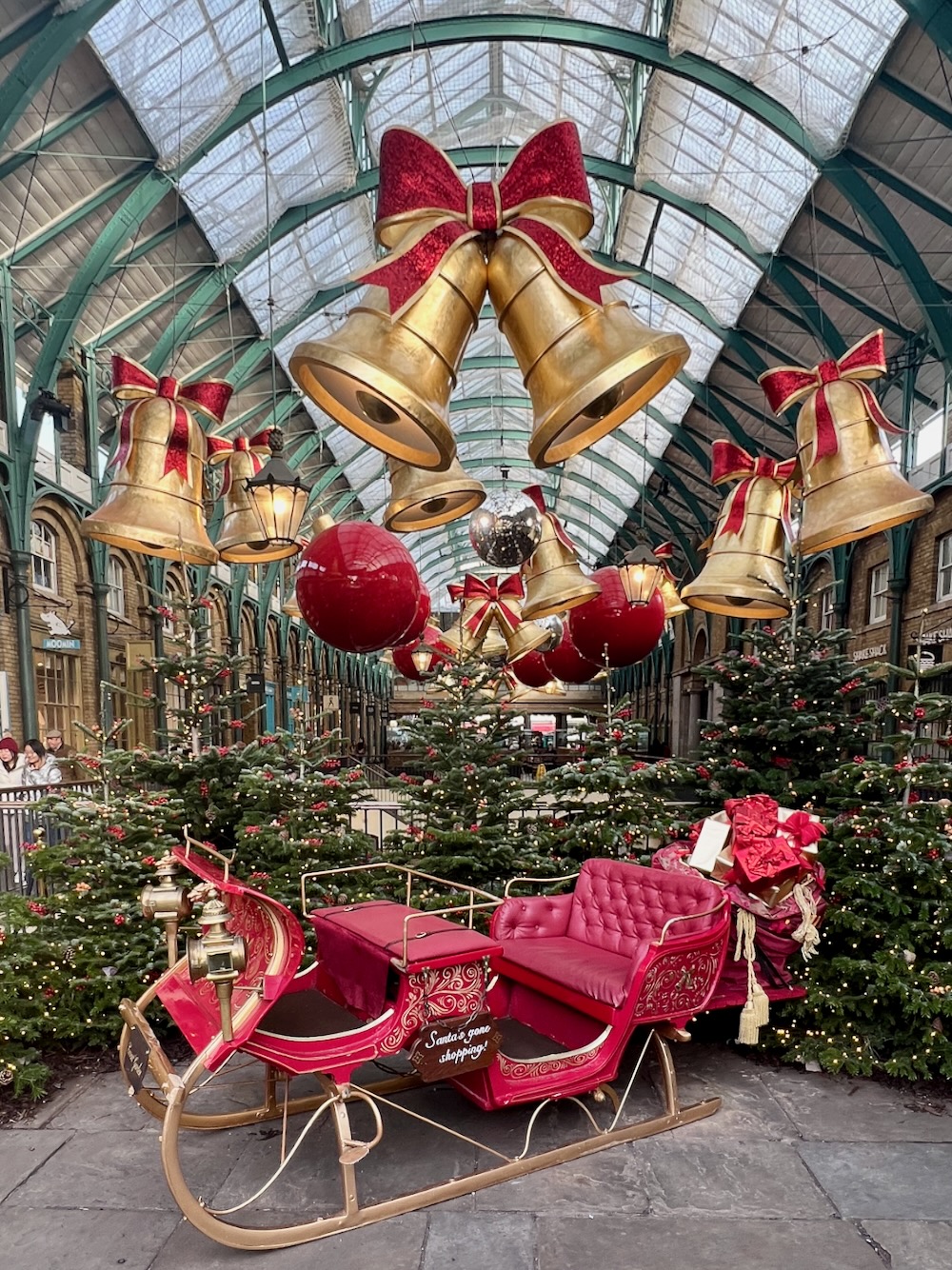 Santa's Sleigh and Gigantic Bells at Covent Garden in London. Photo Credit: © Ursula Petula Barzey.
2. Ice skating 
Ice skating in London is a very popular seasonal activity, and the ice rinks provide help for less experienced skaters.  Plus, they all have bars/cafes for those who prefer to watch. There are temporary ice skating rinks at: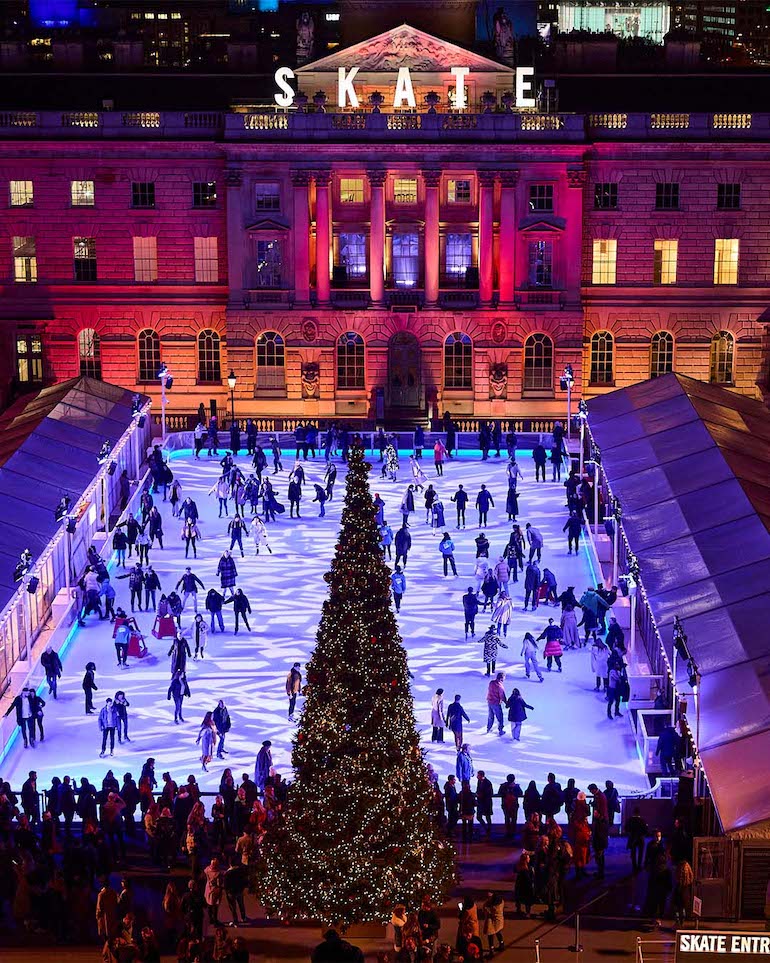 Skate at Somerset House with Moët & Chandon. Photo Credit: © Somerset House.
3. Illuminations and Christmas Lights
One of the best things about visiting London during the holiday season is experiencing the dazzling lights and decorations that adorn the city. Here are some of the best places to check out Christmas lights in London:
Other great places for Christmas lights: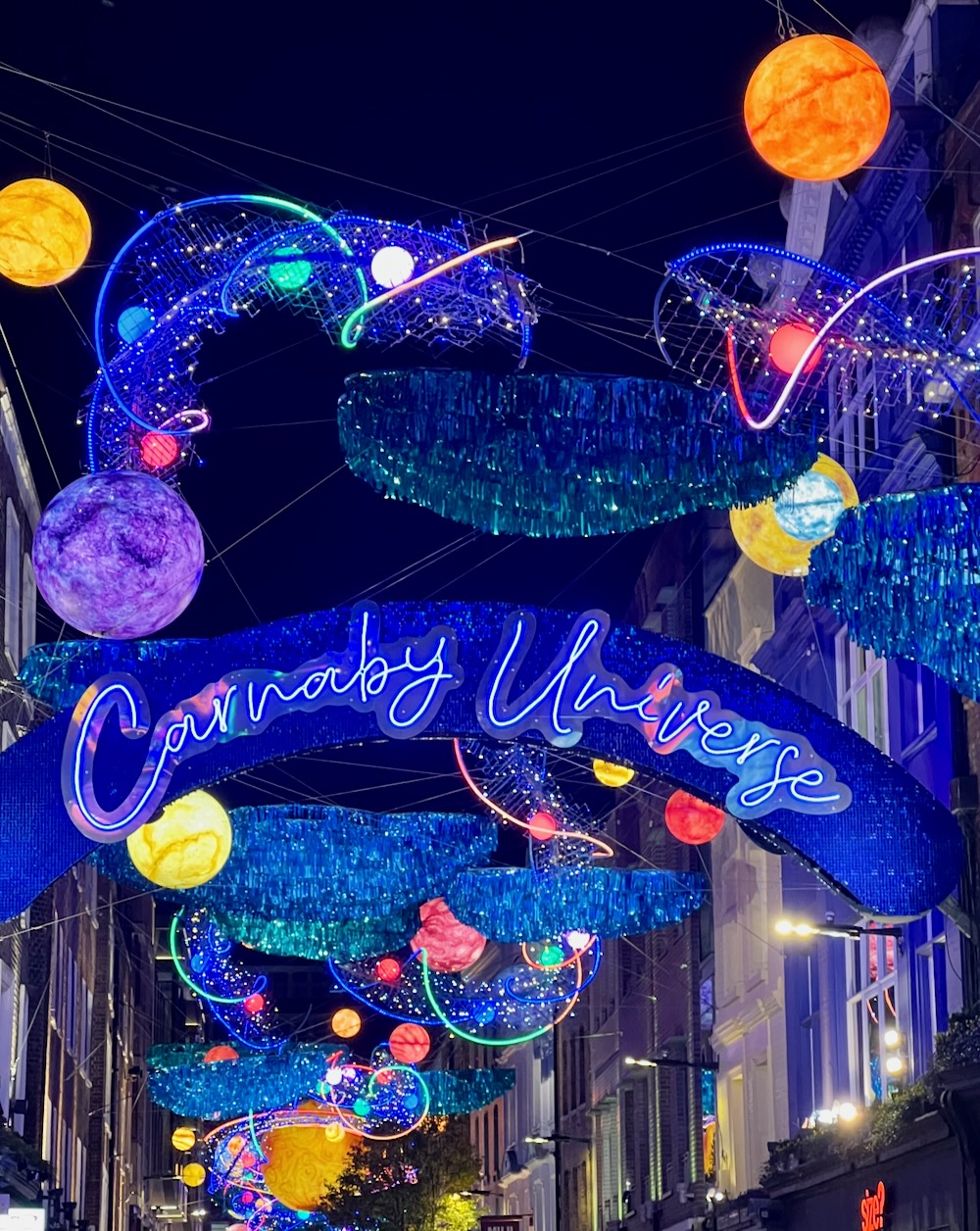 Carnaby London Christmas Lights 2023. Photo Credit: © Ursula Petula Barzey.
The run-up to Christmas is hectic. People are rushing around doing last-minute shopping, but from Christmas Day until the New Year, London is less busy than usual, so this can be a great exploration opportunity.
Guide London provides friendly and informative Blue Badge Tourist Guides who can customise your itinerary to make sure you get the most out of your time here.
Try some of the well-known tourist attractions:
Or try something a little further afield: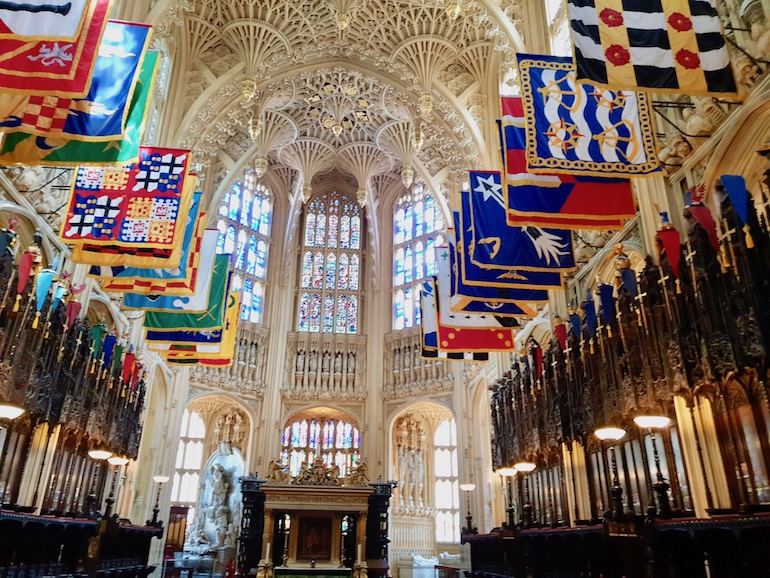 Lady Chapel at Westminster Abbey in London. Photo Credit: © Ursula Petula Barzey.
5. Shopping
With the pound at a 30-year low, this is a great time for overseas visitors to shop, especially with the Christmas Sales starting straight after Christmas has finished.
Shopping for children
Even if you're not looking to buy anything, the children's shops can be great fun at Christmas. Some of the best include:
Shopping for adults
The well-known shops on Oxford Street will be even busier than usual. This gives good reason to try some of the more independent and quaint shopping areas:
Whatever you choose to do, London will welcome you with open arms. Happy Holidays!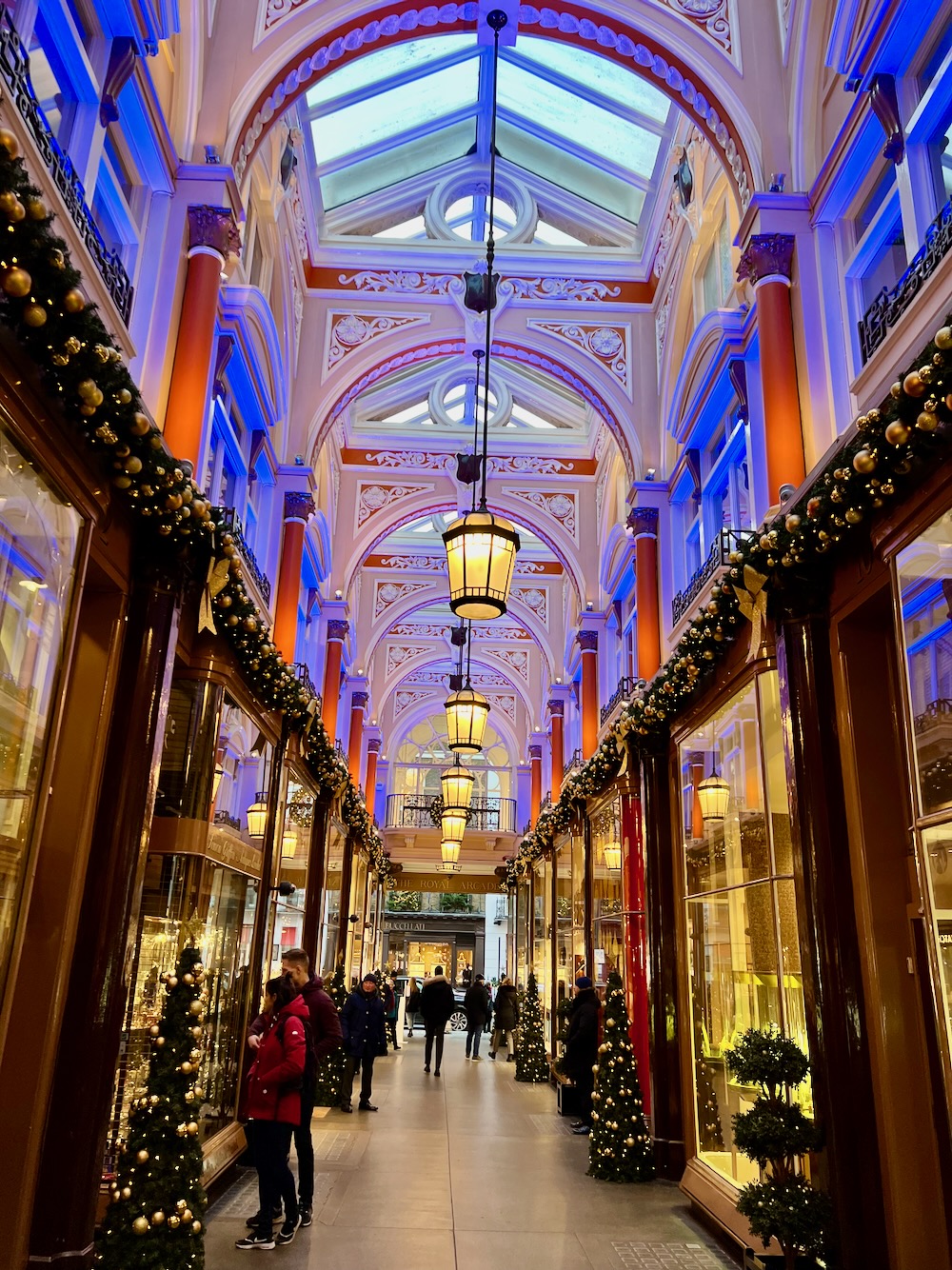 Royal Arcade on Old Bond Street. Photo Credit: © Ursula Petula Barzey.