How many London landmarks and tourist attractions can you name that start with the Letter N? Blue Badge Tourist Guide Tomasz Haber continues our Guide London A-Z video series and provides insights on the historical events, famous and not-so-famous landmarks in London starting with the Letter N.
London landmarks and tourist attractions that begin with the Letter N
This is the Guide London A-Z. I am Tomasz Haber, a London Blue Badge Tourist Guide, looking at the letter N.
National Gallery
Sitting on Trafalgar Square, right in the heart of London, this majestic building has been drawing crowds of visitors since 1838.
The National Gallery, with over 2300 paintings dating from the mid-13th century up to 1900, may be considered small compared to other national galleries around the World, however, this one is a gallery of absolute masterpieces.
Everyone, an art enthusiast as well as an amateur, will appreciate the chance to admire famous pieces by Da Vinci, Boticelli, Raphael, Carvaggio, Reubens, Velasquez, Rembrandt, Renoir, or Van Gogh, just to name a few.
What's more, the fairly compact size of the Gallery means that you are able to do so without having to spend a whole long day inside.
I'm sure you'll also love the fact that the entry is free of charge. Yes, it costs zero pounds to get in the National Gallery.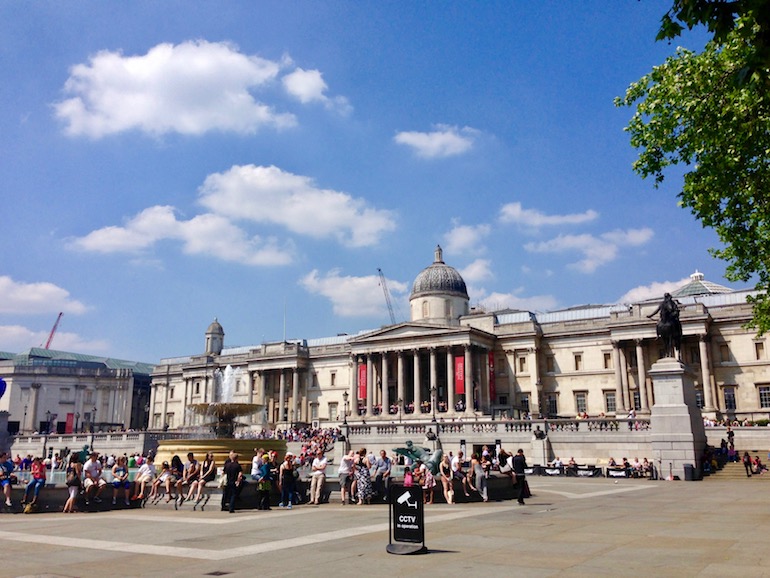 Partial view of Trafalgar Square and National Gallery in London. Photo Credit: © Ursula Petula Barzey.
Nelson's Column
Right in front of the National Gallery, you will have a chance to see another London landmark: a tall column with Admiral Horatio Nelson standing on top, proudly looking towards Houses of Parliament from his elevated position.
Finished in 1843 the column commemorates an extraordinary man. Started his career at the age of 12 as an ordinary seaman and managed to climb through all the ranks and become Admiral of the Royal Navy. An astonishing achievement even today, let alone the class-divided British society of the late 1700s.
A highly intelligent and inspirational leader, Admiral Horatio Nelson brought about several decisive victories against the French and was shot dead shortly before winning the most notable of them, the Battle of Trafalgar in 1805, one of Britain's greatest naval victories.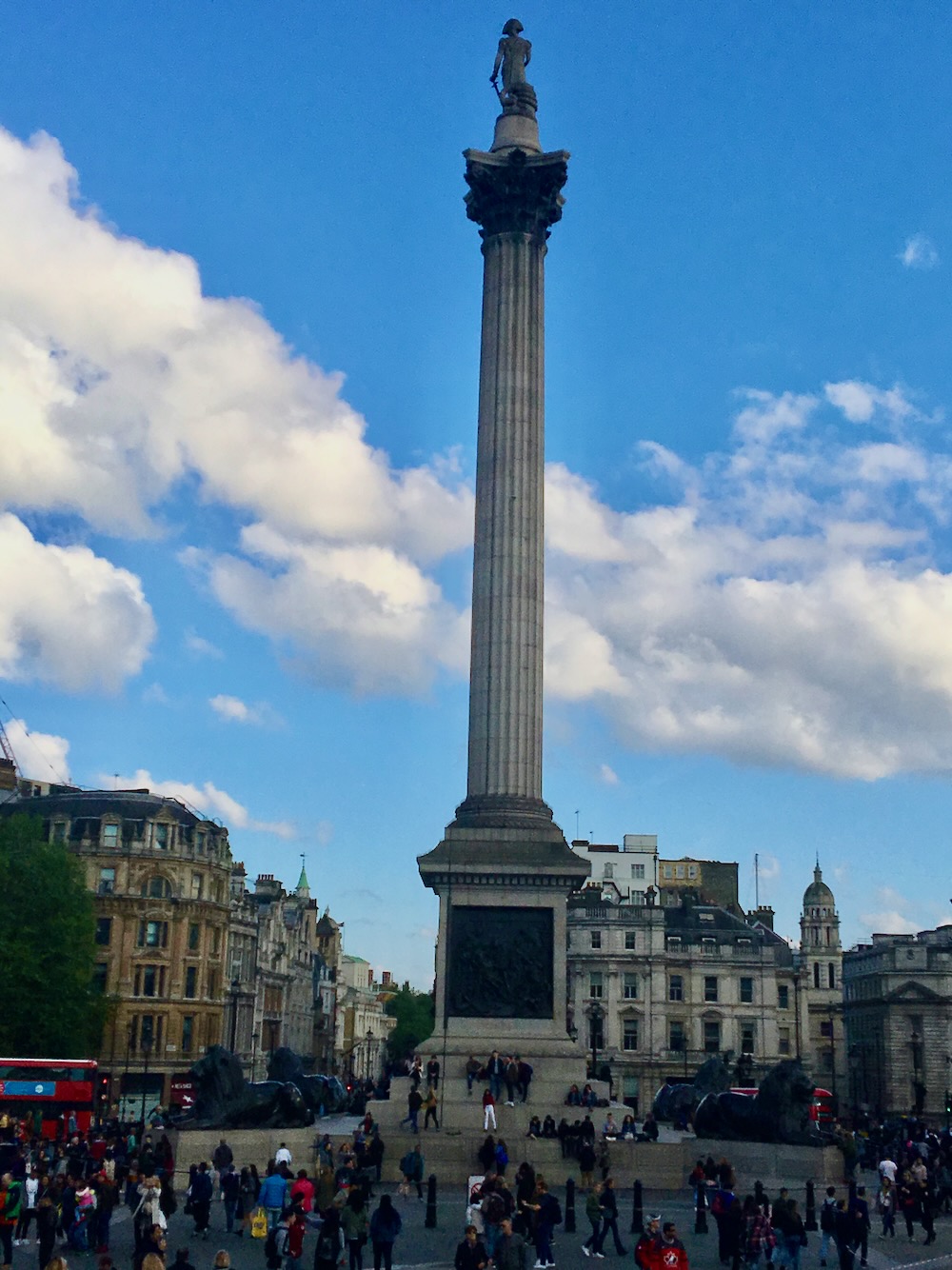 Nelson's Column in Trafalgar Square in London. Photo Credit: © Ursula Petula Barzey.
Natural History Museum
Among the fantastic museums, which you can also enter for free in London, is the Natural History Museum.
It is housed in an astonishing late 19th-century building that brings to mind medieval cathedrals. In fact, Londoners call it "The Cathedral of Nature."
Once inside, you will instantly be drawn by the museum's rich collection. From rare minerals to dinosaurs, from little ants to huge whales, nature lovers will find endless occasions to be amazed.
With over 80 million items, there is no better place to learn about our planet's history, the evolution of Nature's diversity.
Take the warning, though. On a visit here, long hours may pass without you even realizing it.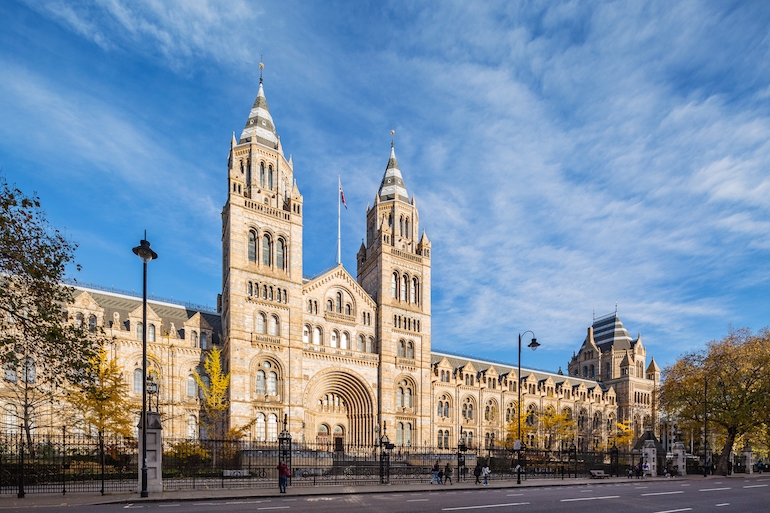 The Natural History Museum. Photo Credit: © London & Partners.
Notting Hill
Just on the outskirts of Central London lies a district called Notting Hill.
Made even famous by the 1999 movie with the same title starring Julia Roberts and Hugh Grant. The area is a mix of picturesque 19th-century terrace houses and a thriving cosmopolitan and multicultural community.
Take a stroll around its leafy, colourful streets, and don't forget to check if there's something interesting to buy at the famous Portobello Road Market. If you're into antiques, every Saturday, there is a big section of the market dedicated specifically to them.
If you happen to be around in late August, you have a chance to take part in one of the world's biggest street festivals – Notting Hill Carnival, an annual event celebrating Caribbean culture.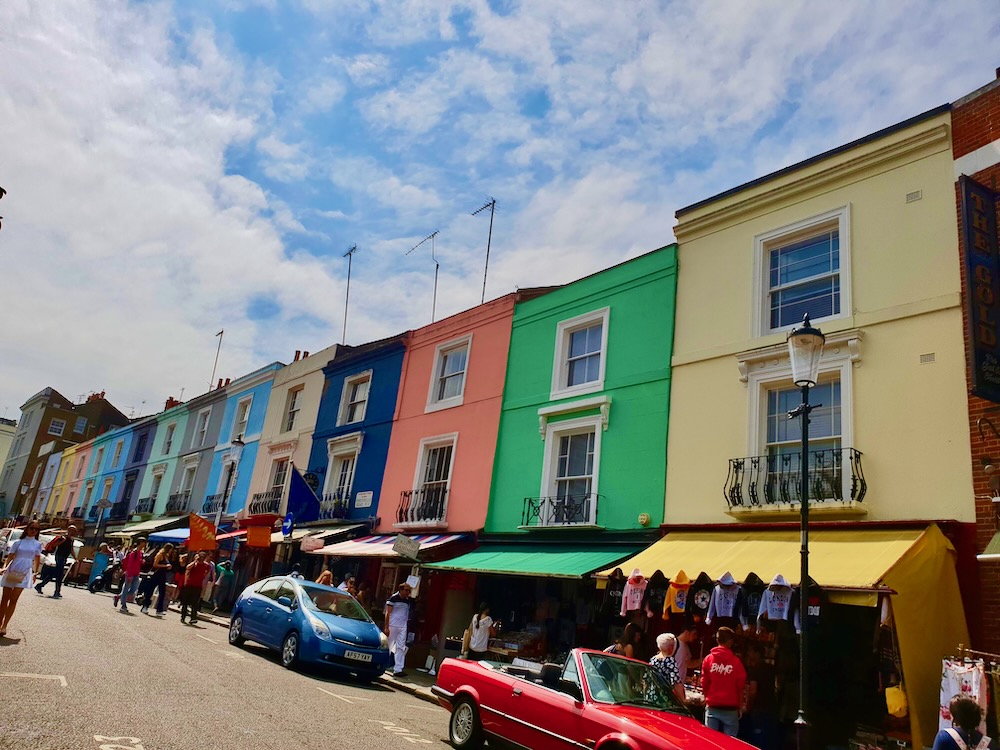 Street in Notting Hill. Photo Credit: © Ursula Petula Barzey.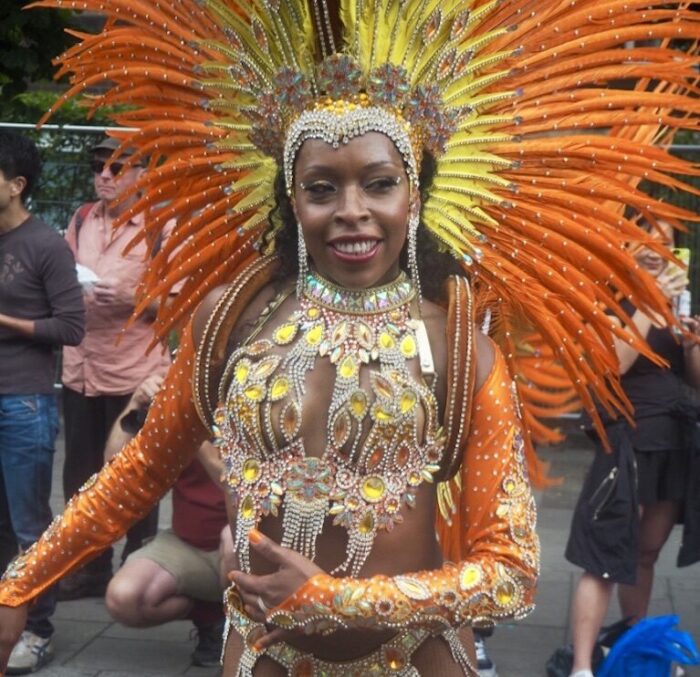 Notting Hill Carnival – Masquerade participant in Monday Parade. Photo Credit: © Ursula Petula Barzey.
These are just some of the tourist attractions which begin with the letter N. My name is Tomasz Haber. Check out my profile on our website guidelondon.org.uk. Also, please subscribe to our YouTube channel and join us as we explore the A to Z of Guide London.