How many London landmarks and tourist attractions can you name that start with the Letter L? Blue Badge Tourist Guide Elizabeth Carew continues our Guide London A-Z video series and provides insights on the historical events, famous and not-so-famous landmarks in London starting with the Letter L.
London landmarks and tourist attractions that begin with the Letter L
I am Elizabeth Carew, a London Blue Badge Tourist Guide looking at the letter L.
Lions in Trafalgar Square
The Lions in Trafalgar Square are found grouped around the base of Nelson's Column. These four enormous beasts have been here since 1867 when artist Edwin Landseer based his design on the body of a real, but dead Lion.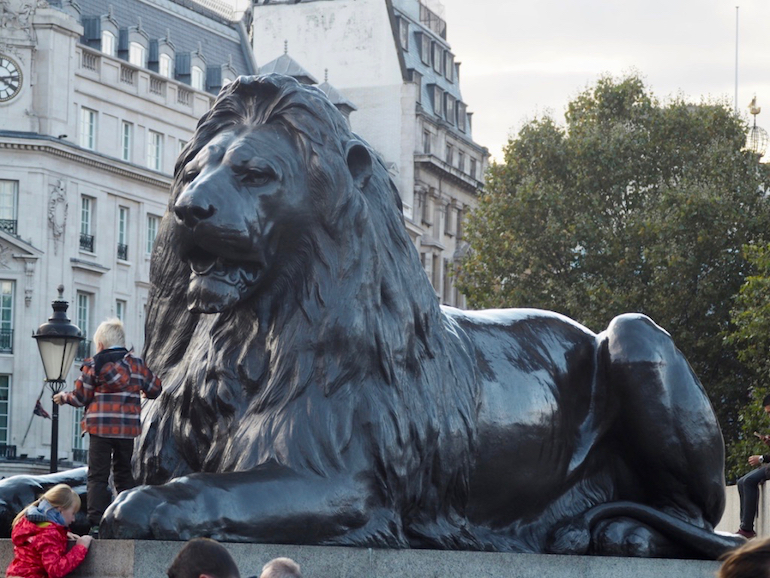 One of the lions in London's Trafalgar Square.  Photo Credit: © Ursula Petula Barzey.
London Transport Museum
The London Transport Museum is in bustling Covent Garden. Housed in a former flower market, the museum covers the fascinating story of the city's transport system, from horse-drawn vehicles to how we might be travelling in the future. It's very popular with children who enjoy its many hands-on activities.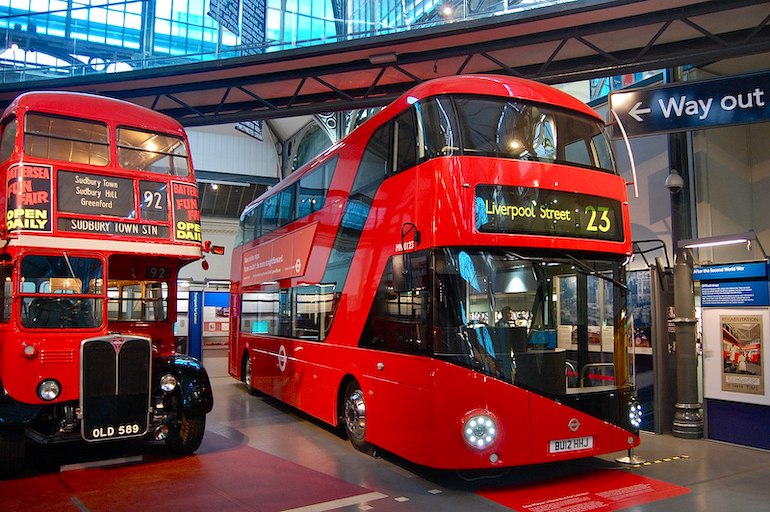 A New Routemaster bus alongside a 1954 AEC Regent III RT inside the London Transport Museum. Photo Credit: © Magnus D via Wikimedia Commons.
Leicester Square
Leicester Square is in the heart of London's Theatreland and is a fabulous place for celebrity spotting when the red carpet is rolled out for film premieres. You can explore the Squares trail of interactive statues and meet characters from the world of entertainment like the practically perfect Mary Poppins.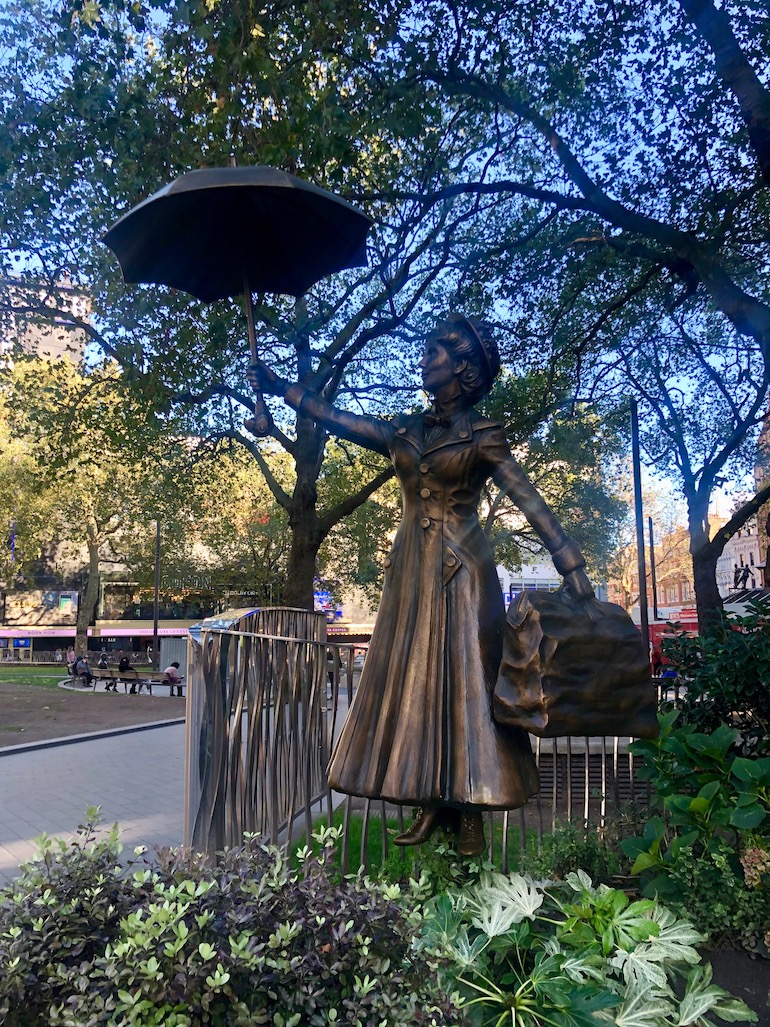 Bronze statue of Mary Poppins in Leicester Square in London. Photo Credit: © Ursula Petula Barzey.
London Bridge
Today's London Bridge is very close to the first bridge across the River Thames, built almost 2000 years ago by the Romans. Since then, there have been several London Bridges here. Amazingly, until 1750, London Bridge was the only road crossing over the river. It was pretty crowded and chaotic until the Lord Mayor of London introduced the rule of driving on the left-hand side. A rule we still follow today. The current London Bridge was opened by the queen in 1973, the previous bridge having been brought by an American businessman and reconstructed in Arizona.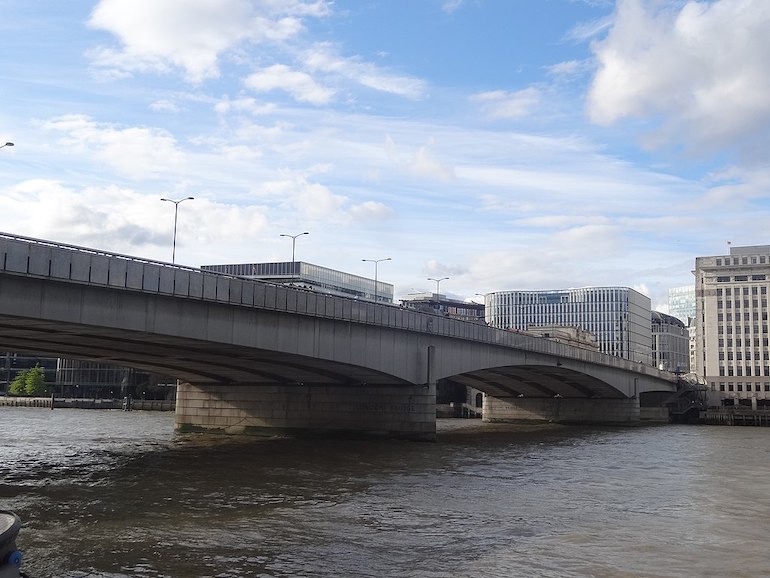 London Bridge from St Olaf Stairs. Photo Credit: © Jordiferrer via Wikimedia Commons.
London Eye
The London Eye is on the South Bank of the River Thames. At 135m high it is Europes tallest cantilevered observation wheel. Opened in the year 2000 to celebrate the Millenium and remains one of London's most popular attractions. The 32 capsules on the London Eye represent the number of Boroughs in London. Each revolution takes around half an hour, giving you a wonderful panoramic view of our city.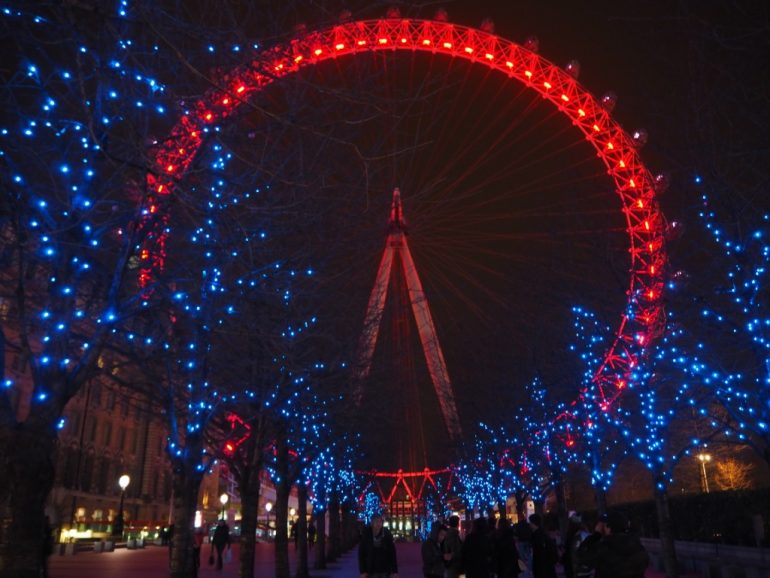 A view of the iconic London Eye at night. Photo Credit: ©Ursula Petula Barzey.
Liberty London
Liberty London is a luxury department store. It was opened by Arthur Lasenby Liberty in 1875 when it originally specialised in goods from Japan and India. Liberty has always had strong links with artists and designers and is best known for its sumptuous Liberty print fabrics.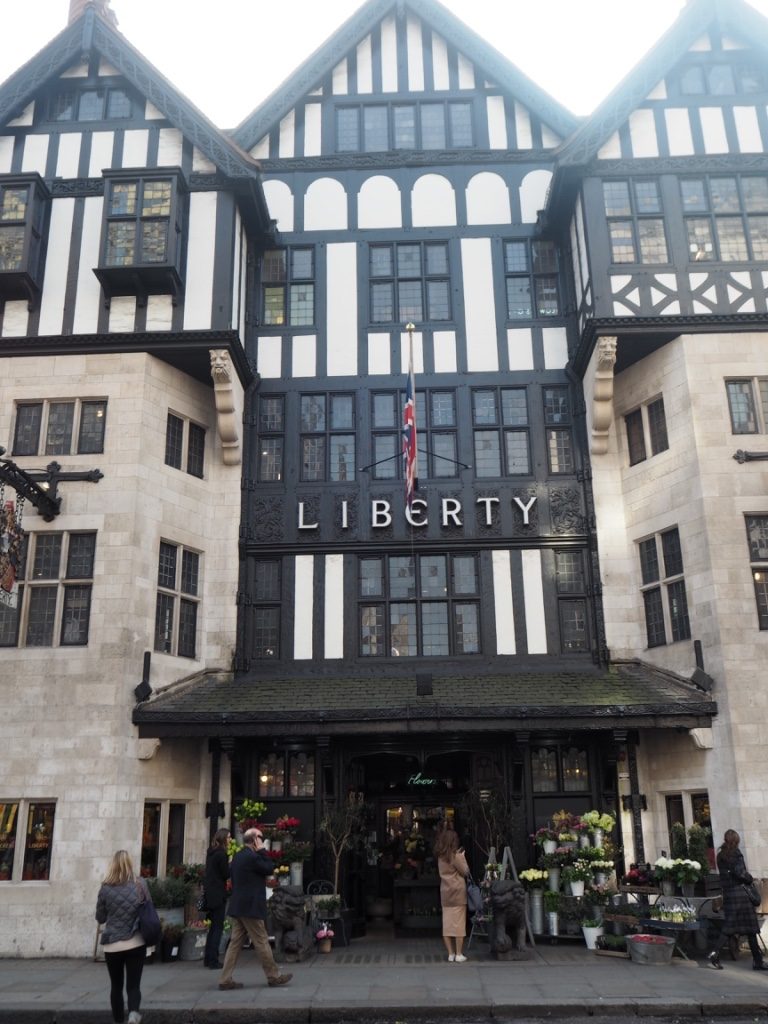 Entrance to Liberty London. Photo Credit: © Ursula Petula Barzey.
Lord's Cricket Ground
Lords is known as the home of cricket. Founded in 1787 by Thomas Lord, the seating capacity is 30,000, and you can have a great day out here watching one of our favourite spots.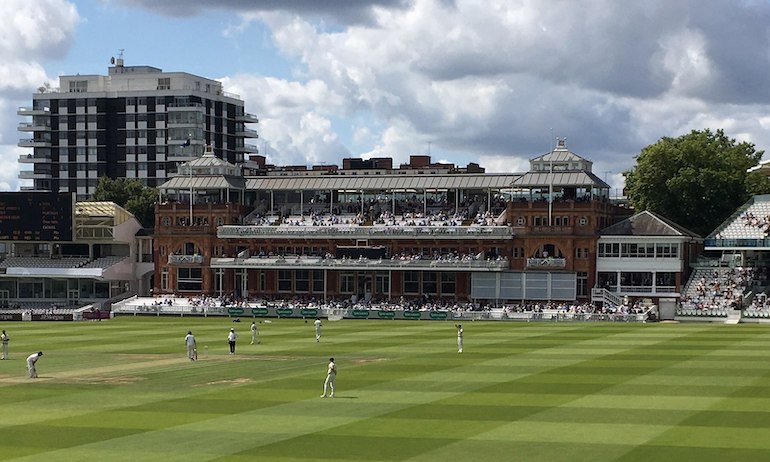 The Pavilion at Lord's Cricket ground in London. Photo Credit: © Yorkspotter via Wikimedia Commons.
Leadenhall Market
Leadenhall Market is a magnificent Victorian building that dates from the 1880s. It was built on the site of one of London's oldest markets, which sold meat and fish but now it has quirky independent shops, fashion stores, restaurants, and pubs. It is often used as a film location and Harry Potter and friends have been spotted here.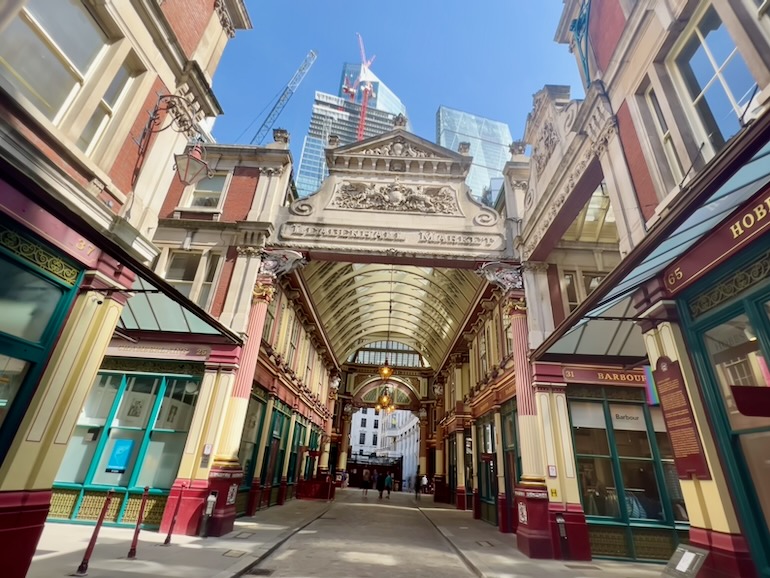 Entrance to Leadenhall Market in London. Photo Credit: © Ursula Petula Barzey.
Leeds Castle
Leeds Castle nestles in the beautiful Kent countryside, and it is an easy day trip from London. It is over 900 years old and was meticulously restored in the 1920s by its last private owner, an American heiress Olive Lady Baillie. Surrounded by a moat and glorious gardens, it has been described as the loveliest castle in the world.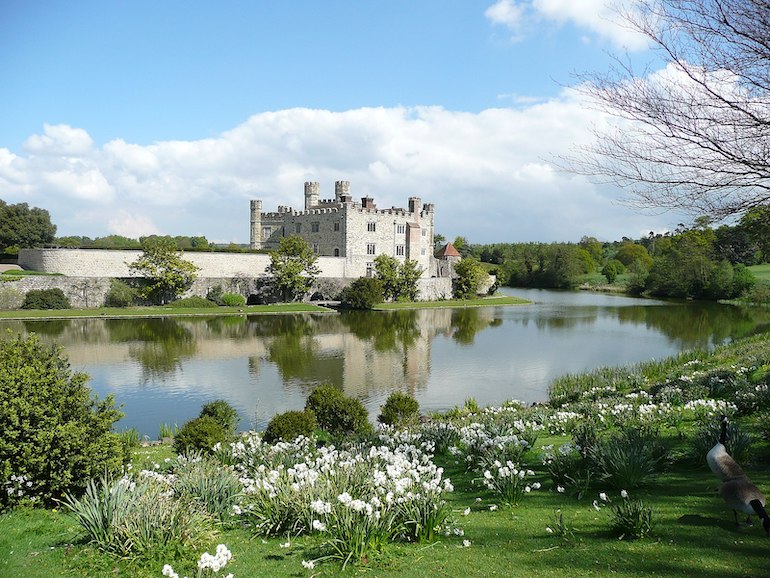 Leeds Castle. Photo Credit: © Adusha via Wikimedia Commons.
These are just some of the tourist attractions you can find in London which begins with the letter L. My name is Elizabeth Carew, and you can check out my profile at guidelondon.org.uk.  Please subscribe to our YouTube channel and join us as we explore the A-Z of London.