How many London landmarks and tourist attractions can you name that start with the letter D? Blue Badge Tourist Guide David Drury continues our Guide London A-Z video series and provides insights on the famous and not-so-famous landmarks in London starting with the Letter D.
London landmarks and tourist attractions that begin with the Letter D
This is the Guide London A-Z. I'm David Drury, a London Blue Badge Tourist Guide looking at the Letter D.
Double Decker Bus
We're going to start with another double D that is the famous Red Double Decker bus. The very first bus route was established in 1829 but was a horse-drawn vehicle which ran just four times a day. Red buses arrived in 1907 when the company that owned them wanted to make them stand out from their rivals. Today all the 8,600 red buses are run by London Transport over 700 routes. Some of them operate 24 hours a day, and the fare to travel right across London is still a very reasonable £1.50. The current bus design is by the same man who designed the Olympic Cauldron for the London 2012 Summer Games.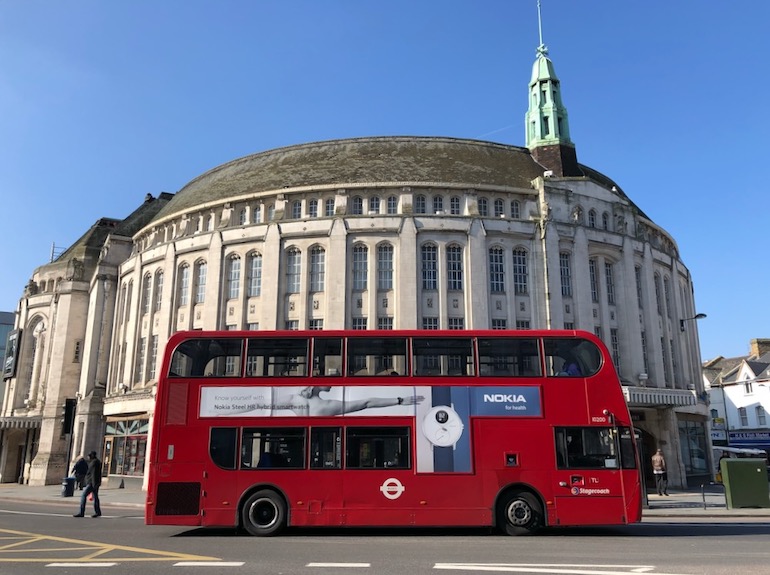 Iconic red double-decker bus in London. Photo Credit: © Ursula Petula Barzey.
Number 10 Downing Street
The most famous front door in the country is the London residence of the UK Prime Minister.  In recent years, Prime Ministers have actually chosen to live in number 11 instead as it is bigger than its more famous neighbour. The official title of the Prime Minister is the First Lord of the Treasury, which can still be seen on the letterbox. The front door can only be opened from the inside, but until 1989 you could actually walk right up to the entrance.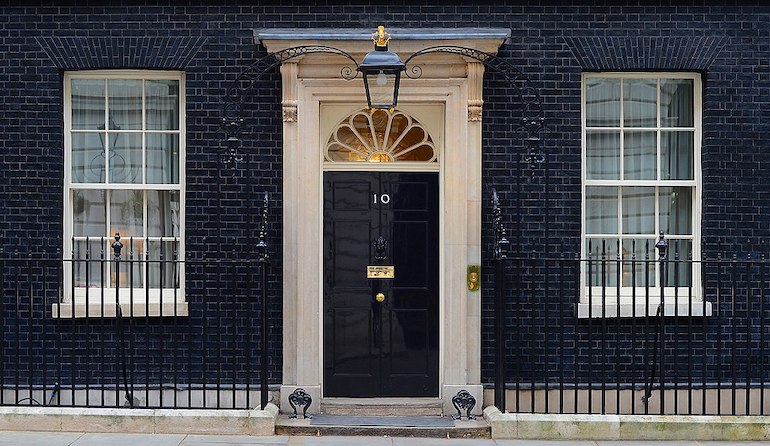 Number 10 Downing Street is the headquarters and London residence of the Prime Minister of the United Kingdom. Photo Credit: © Sergeant Tom Robinson RLC / Ministry of Defence via Wikimedia Commons.
Dickens Museum
The Dickens Museum is the only surviving London residence of the Victorian writer Charles Dickens. He moved here in 1837 with his wife, and this is where they raised the three eldest of their ten children. Here he wrote his first novel Pickwick Papers, as well as Nicholas Nickleby and arguably his most famous Oliver Twist.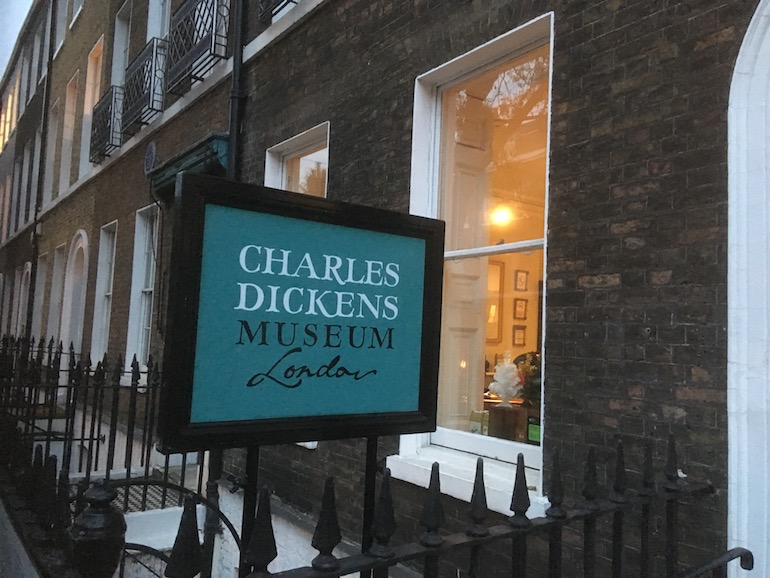 Charles Dickens Museum London. Photo Credit: © Edwin Lerner.
Denmark Street
Denmark Street also goes by the nickname Tin Pan alley because of its rich musical history.  It is particularly famous for its music publishers, shops, and independent recording studios in the 1960s. The Rolling Stones recorded here, while David Bowie socialised at one of the cafes, Elton John wrote Your Song on this very street, and the Sex Pistols actually lived here.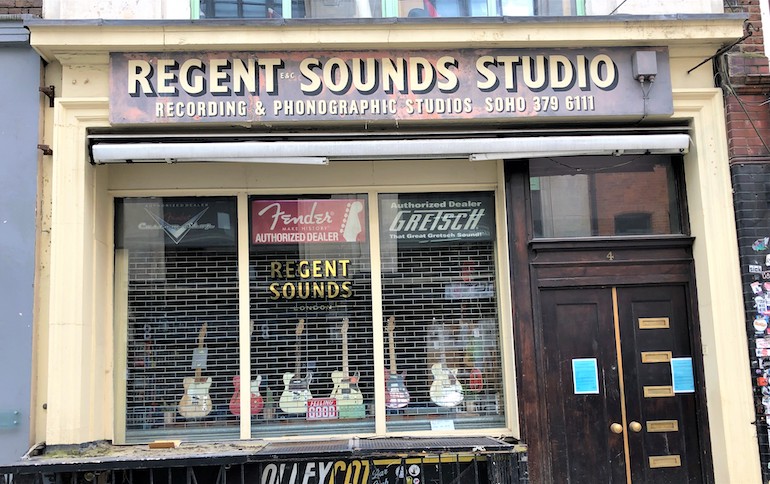 Denmark Street in London. Photo Credit: © Michael Lazarev via Wikimedia Commons.
Dennis Severs House
The Dennis Severs House is a 300-year-old house that takes its name from a Californian man who lived there for 20 years and turned into a 'time capsule' of what life would have been like for a Huguenot family of silk weavers over the centuries. He called it a 'still-life drama.' It is particularly atmospheric when viewed by candlelight.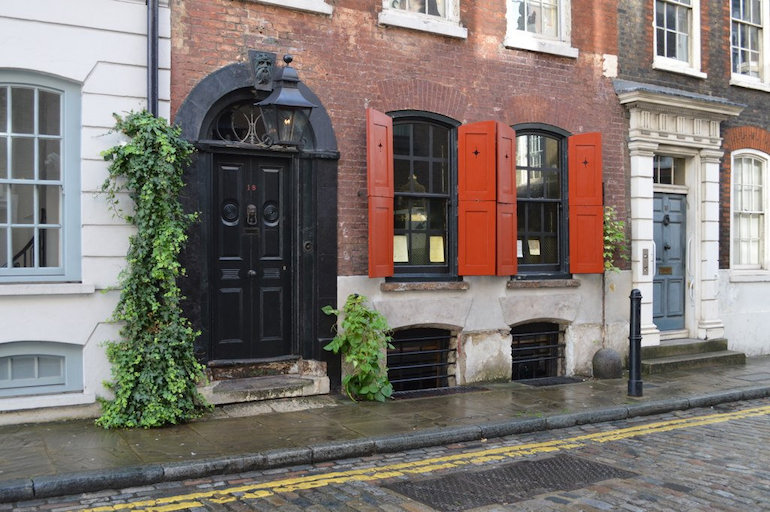 18 Folgate Street in London, better known as Dennis Severs' House. Photo Credit: © Ceridwen via Wikimedia Commons.
Diana Memorial Fountain
The Diana Memorial Fountain is dedicated to the Princess of Wales and was opened by the Queen in 2004. It is located in Hyde Park, very close to the Princess's former London home of Kensington Palace. It was designed to express Diana's spirit and love of children. The Fountain is along the seven-mile circular route of the Diana Memorial Walk that also includes the magical Diana Memorial Playground, complete with its very own pirate ship.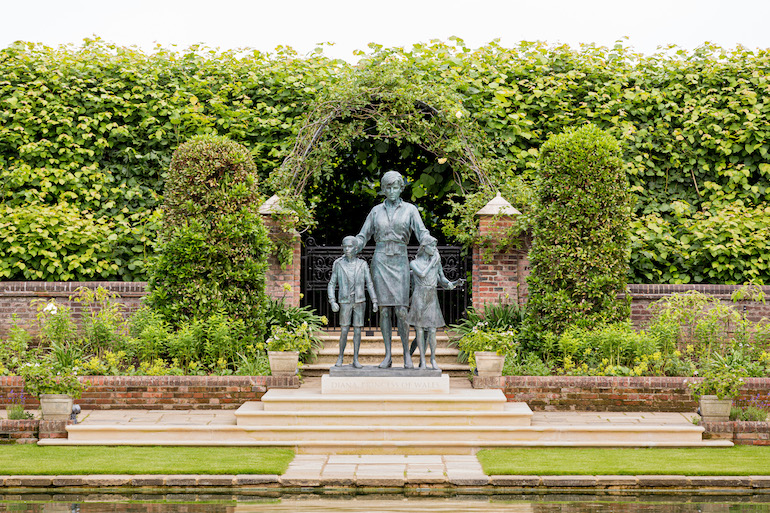 Prince Diana Statue at Kensington Palace by Sculptor Ian Rank-Broadley. Photo Credit: © Adam Budhram at Historic Royal Palaces.
Dulwich Picture Gallery
Dulwich Picture Gallery is England's oldest purpose-built art gallery, opened in 1817. It houses an impressive collection of Old Masters as well as British portraits from Tudor times up until the 19th century. The building itself was designed by famous architect Sir John Soane who also designed the Bank of England. Across the road is the scenic Dulwich park, which is also well worth exploring.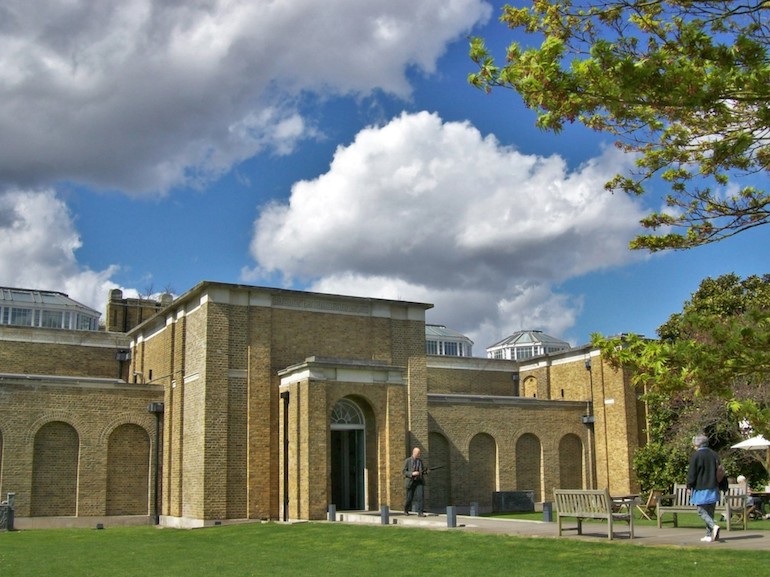 The main entrance to Dulwich Picture Gallery. Photo Credit: © Poliphilo via Wikimedia Commons.
Down House
Down House is the former home of Charles Darwin, the famous naturalist. Here he worked on his theories of evolution by natural selection. He used the garden as an outdoor laboratory. Darwin is laid to rest at Westminster Abbey and has an entire wing dedicated to him at the Natural History Museum.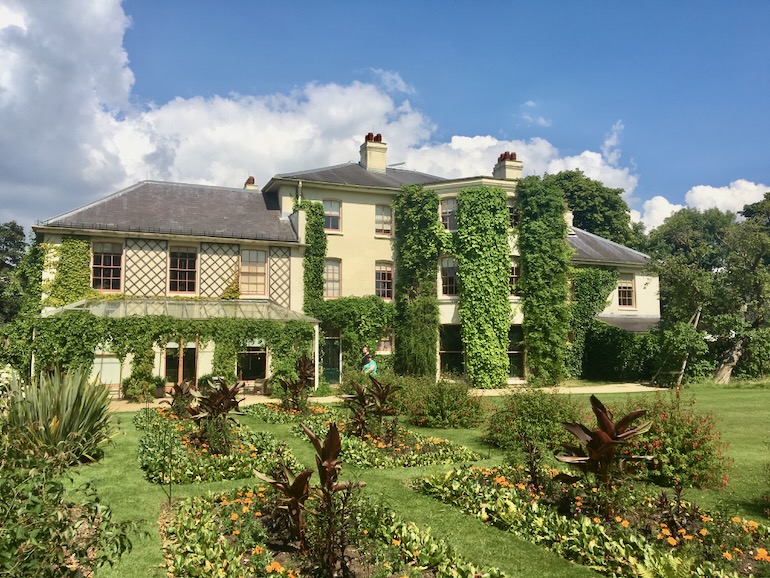 Home of Charles Darwin: Down House. Photo Credit: © Ursula Petula Barzey.
These are just some of the tourist attractions you can find in London which begin with the Letter D. My name is David Drury. Check out my profile at our website guidelondon.org.uk.  Please subscribe to our YouTube channel and join us as we explore the A-Z of Guide London.