One of the more popular landmarks to tour in London is Westminster Abbey.  In fact, each year, over 1 million visitors explore this magnificent church with over 1000 years of heritage, taking in all the building's rich history on their own or with a qualified Blue Badge Tourist Guide.  Below we highlight eleven facts about Westminster Abbey.
1.  Westminster Abbey was formed by Benedictine monks during "the middle of the tenth century, establishing a tradition of daily worship which continues to this day."  Specifically, the first Westminster Abbey was established in 960.
2.  The current Westminster Abbey was started by Henry III in 1245 and is "one of the most important Gothic buildings in the country, with the medieval shrine of an Anglo-Saxon saint still at its heart."
3.  The official name for Westminster Abbey is the Collegiate Church of St Peter at Westminster.   However, the abbey doesn't operate like a regular church reporting to the hierarchy within the Church of England. Around 1560, the abbey was designated with a special "Royal Peculiar" – which is a church responsible directly to the Sovereign.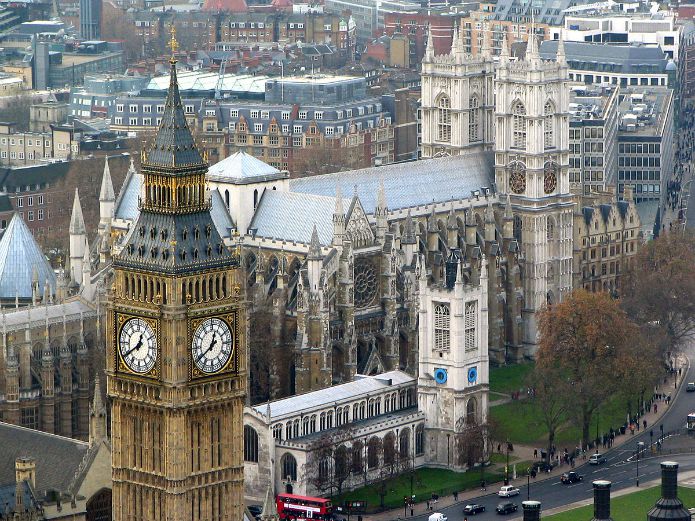 Westminster Abbey – As Viewed From London Eye.  Photo Credit: © London & Partners.
4.  Westminster Abbey has been the coronation church for the British Monarch since 1066.  In fact, 39 coronations have taken place at Westminster Abbey with the most recent on 2 June 1953.  This coronation was for our current and soon to be the longest-serving monarch –  her Majesty Queen Elizabeth II, who is the eldest daughter of King George VI and Queen Elizabeth.
5.  Westminster Abbey's ten bells were overhauled in 1971 and "are rung for major church festivals, saints' days, Royal and Abbey anniversaries, civic events and for special services."
6. Seventeen royal weddings have taken place at Westminster Abbey with the most recent on 29 April 2011.  This was the royal wedding of Prince William of Wales now Duke of Cambridge, who is the eldest son of Charles, Prince of Wales, and Diana, Princess of Wales.   He married Miss Catherine Middleton now Duchess of Cambridge.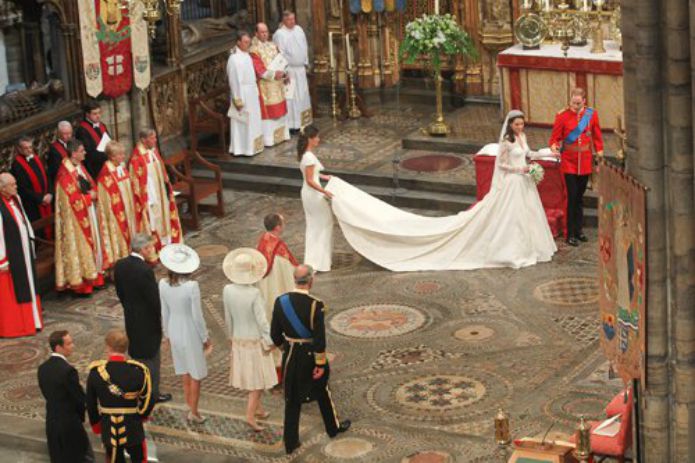 Westminster Abbey – The wedding of Prince William & Catherine Middleton now Duke & Duchess of Cambridge.  Photo Credit: © Westminster Abbey.
7.   During the Second World War, about "60,000 sandbags were used to protect immoveable royal and medieval tombs. The Coronation Chair was sent for safety to Gloucester Cathedral and the Coronation Stone was buried secretly within the Abbey."
8.  Over 3,300 people have been buried or commemorated at Westminster Abbey.  This includes seventeen British monarchs including King Henry V and all the Tudors except for Henry VIII.  Other notable people buried at Westminster Abbey include Isaac Newton, Edward the Confessor and Charles Dickens.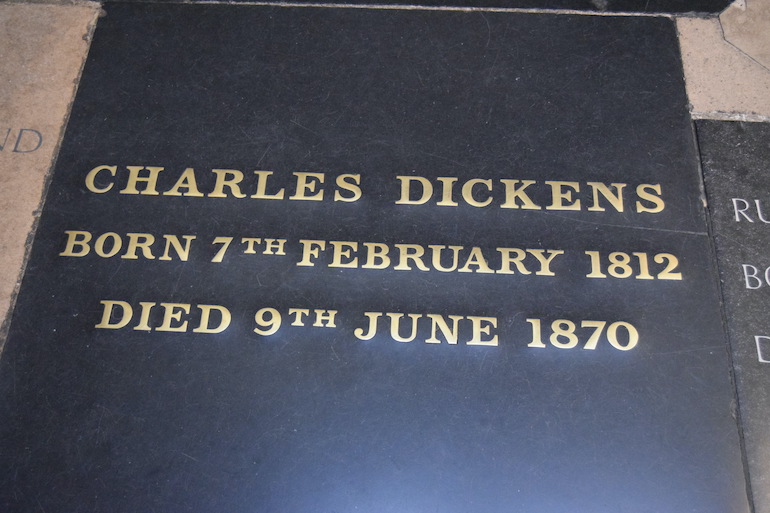 Grave of Charles Dickens at Westminster Abbey. Photo Credit: © David Streets.
9.  The architecture within Westminster Abbey is beyond spectacular, and one of the most magnificent areas is the Henry VII Chapel commonly referred to as the Lady chapel.   The pendant fan vault ceiling is beyond beautiful and definitely must be seen in person.
10.  The beautiful organ at Westminster Abbey was made by Harrison and Harrison and "installed for the Coronation of King George VI in 1937. With four manuals and 84 speaking stops, it incorporated some of the pipework from the previous five-manual instrument, built by William Hill in 1848."
11.  Regular Worship does take place at Westminster Abbey.   In fact, each "Sunday five separate sermons are delivered at Westminster Abbey or St Margaret's. The Abbey's clergy and guest preachers address current theological issues, religion and world events, and the interpretation of biblical texts."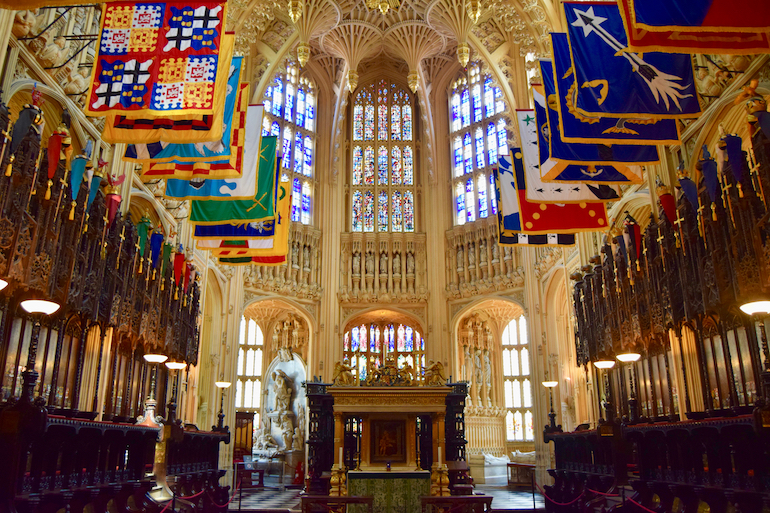 Henry VII Lady Chapel at Westminster Abbey in London. Photo Credit: © David Streets.
So are you intrigued enough to visit Westminster Abbey now a UNESCO World Heritage Site on your next visit to London?    If yes, know that the best time to visit Westminster Abbey during the week is early in the morning before the crowds descend.   Also, because there is so much history at Westminster Abbey, we recommend taking a tour with a qualified and knowledgeable Blue Badge Tourist Guide  (find one using our GuideMatch service).  Yes, we're somewhat biased, but unlike other historical venues across London, there really is a lot to take in and you want to be sure not to miss any of the hidden gems.