Open Garden Squares Weekend takes place in London this year with 218 hidden and little-known gardens opening to the public on Saturday 14 and Sunday 15 June. The gardens range from the historic and traditional to the new and experimental. They include classic London square gardens, roof gardens, community allotments, urban wildlife and ecology centres as well as the gardens of historic buildings, institutions, restaurants, schools and shops.
Established in 1998, Open Garden Squares Weekend (OGSW) takes place annually and is the London Parks & Gardens Trust's highest-profile event, underpinning its aim to increase knowledge and appreciation of London's green open spaces. The Weekend is again presented in association with the National Trust.
One ticket gains access to all gardens (bar those with special conditions for entry) for both Saturday 14 and Sunday 15 June. An advance weekend ticket is £10 (including fees/p&p) available from www.opensquares.org or from City Information Centre. A ticket bought over the weekend itself is £12. National Trust Members can go half price. For children under 12, admission is free all weekend.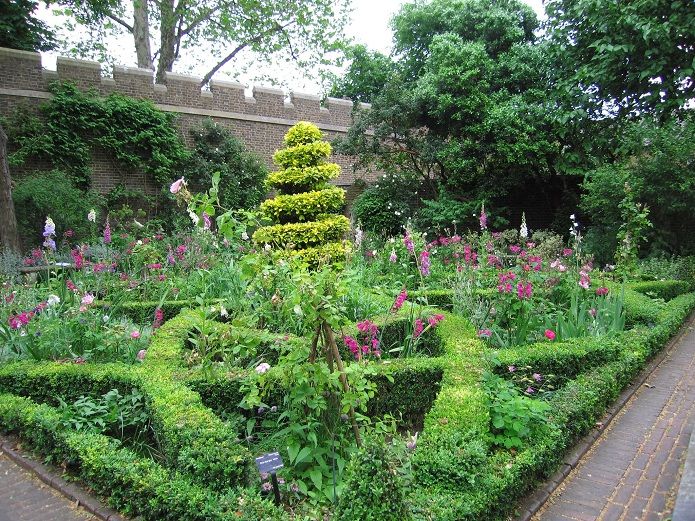 The Garden Museum. Photo: ©Open Garden Squares Weekend.
Notable NEW gardens this year include:
Highbury Square (N5, Highbury) where football fans can tread the hallowed turf at the former home of Arsenal Football Club. The stadium, designed by Archibald Leitch and built in the Art Deco style, has been converted into private apartments. The pitch is now a minimalist, modern garden, comprising evergreen hedges and grassy spaces, intersected by glass walls with integrated lighting and water features. The garden is usually closed to the public and will open for the first time for OGSW 2014. Entry by ticket holder ballot, see website.
East Village (E20, Stratford) On the doorstep of the Queen Elizabeth Olympic Park (also part of the Weekend), East Village was the Olympic athletes' accommodation and is London's first Olympic legacy neighbourhood. At 75 acres (equivalent to St James's Park), the East Village includes the largest new wetlands in western Europe, offering residents access to wildflower meadows, lawns and wildlife and playing a fundamental role in the village's innovative water recycling scheme. There will be guided tours (which need to be pre-booked) of the Wetlands, the private roof garden and courtyard squares.
The Nomura Building (EC4, Angel Lane) With amazing views over the City and the River Thames, this exceptional new roof garden is a model of sustainability. The large kitchen garden is managed voluntarily by the telephonist team of Eileen, Linda and Tessa. Now in its third year with about 25 different varieties of vegetables and edible flowers, the garden provides an array of produce, enabling Nomura's chefs to pick fresh vegetables daily for client dining. The surplus is offered for sale to staff, with profits donated to charity.
Pembridge Square (W2, Notting Hill) is a beautifully maintained and cultivated large garden square, featuring different garden spaces for quiet reflection or play. Previous visitors include Princes William and Harry whose primary school used the gardens as a playground!
Other highlights include:
Number 10 Downing Street: Entry by public ballot
Garden Barge Square: SE1, Bermondsey
Gardening Leave at Royal Hospital Chelsea: SW3, Chelsea
HM Prison Holloway: N7, Holloway
The Ismaili Centre Roof Garden: SW7, Kensington
The Jamyang Buddhist Centre: SE11, Kennington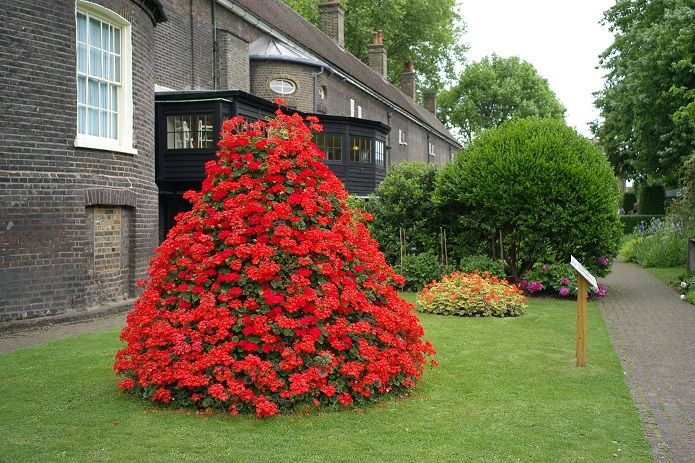 Geffrye Museum. Photo: ©Open Garden Squares Weekend/Gavin Gardiner.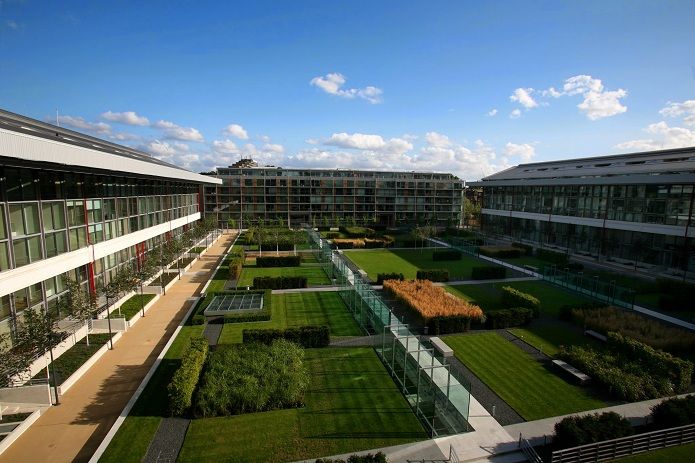 Highbury Stadium Square. Photo: ©Open Garden Squares Weekend.
END
Would you like to explore London and beyond with a highly qualified and enthusiastic Blue Badge Tourist Guide?  Use our Guide Match service to find the perfect one for you!