The new Tate Modern opened to the public on Friday 17 June 2016 with a record number of people (143,000) visiting in the first three days. On the first Saturday alone there were over 54,000 visits to the gallery, around double the usual visitor number and the highest ever attendance for a single data at Tate Modern.
The new Switch House building at Tate Modern is designed by architects Herzog & de Meuron, who also designed the original conversion of the Bankside Power Station in 2000. It is the most important new cultural building to open in Britain since the British Library.
The world's most popular gallery of modern and contemporary art is now even more international, diverse and engaging. Tate's collection of modern art has been completely transformed since Tate Modern first opened in 2000, in order to show that great art is made all over the world. As a result of a focused and intensive international acquisition programme over recent years, the collection is now far more diverse, including more photography, performance and film, as well as more work by women artists.
The completely re-hung free collection displays feature 800 works by over 300 artists from over 50 countries from Chile to India, Russia and Sudan to Thailand. The new displays tell a broader story of modern and contemporary art over the last 100 years. 75% of the art on show has been acquired since Tate Modern first opened and half of the solo display are dedicated to women artists.
Tate Modern can be toured on your own, or with one of our experienced and knowledgeable London Blue Badge Tourist Guides.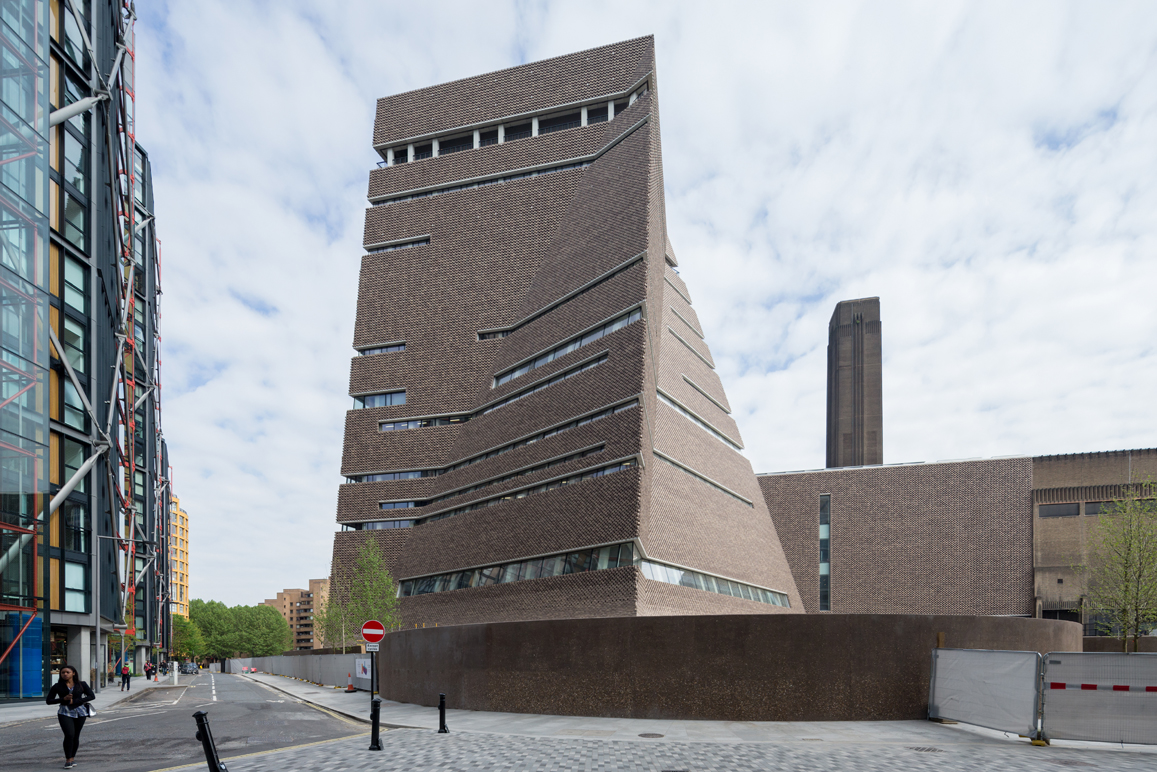 Tate Modern's Switch House. Photo Credit: © Iwan Baan via Tate Modern.