How many London landmarks and tourist attractions can you name that start with the Letter K? Blue Badge Tourist Guide Linda Hamer continues our Guide London A-Z video series and provides insights on the historical events, famous and not-so-famous landmarks in London starting with the Letter K.
London landmarks and tourist attractions that begin with the Letter K
This is the Guide London A-Z. I'm Linda Hamer, a London Blue Badge Tourist Guide and I will be looking at the letter K.
Kensington Palace
This is Kensington Palace, the official London residence of the Duke and Duchess of Cambridge and their three children. Once a modest mansion, it was bought in 1689, by the joint monarchs William & Mary as their country retreat, and has since become a fashionable home for Britain's young royal families. Queen Victoria was brought up here, as were the young princes William & Harry. It was also home to Diana, Princess of Wales, and the Duke and Duchess of Sussex (Harry and Meghan).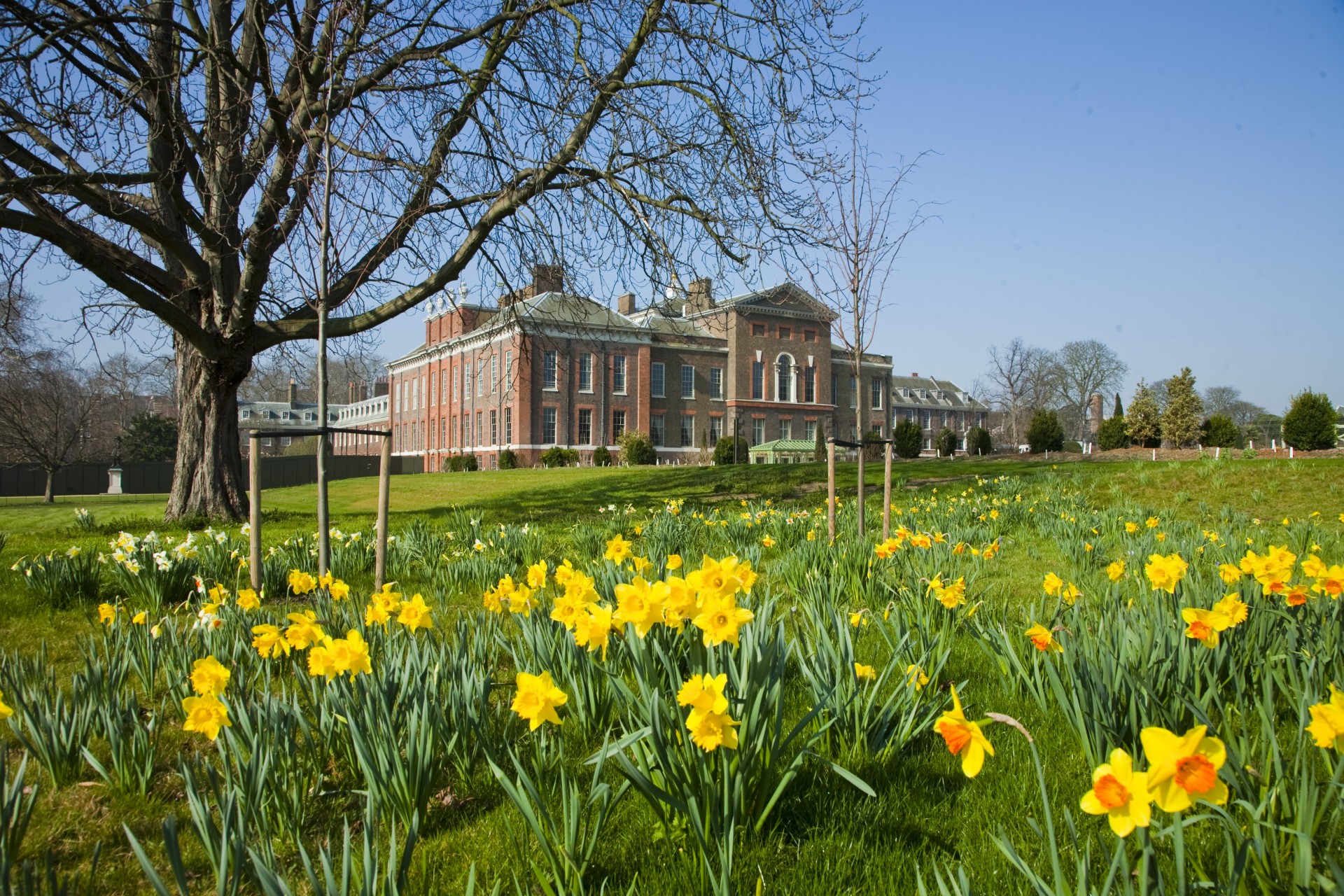 Kensington Palace – Springtime daffodils bloom in the east front gardens. Photo credit: © Historic Royal Palaces.
Keat's House
To the northwest of London, is Keats House in Hampstead, where John Keats, the famous English Romantic poet, once lived. It was here that he wrote some of his best poetry, including his great odes of spring containing 'Ode to a Nightingale.' Born in 1795, Keats had no formal literary education. He began writing poetry at the age of 18 and abandoned his profession as an apothecary surgeon to concentrate on poetry full time. It was here that he fell in love with and became engaged to 18-year old Fanny Brawne, the 'girl next door, but sadly, 'Keats contracted tuberculosis, and died the following year in Rome, at the age of just 25.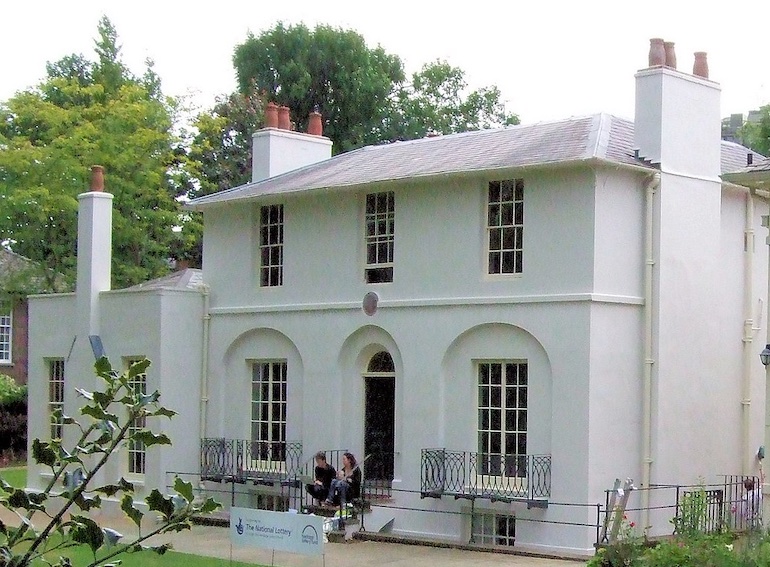 House in Hampstead occupied by poet John Keats and now a museum. Photo Credit: © Cj1340 via Wikimedia Commons.
King's Cross
King's Cross is one of the great Victorian railway stations. When it opened in 1852 as the London hub of the Great Northern Railway, it was the largest railway station in Britain. Two great arched train sheds, built in London Yellow Stock bricks; it was designed to be simple and functional. This is where, if you are a Harry Potter fan, you can get a train to Hogwarts – from the legendary Platform 9 3/4!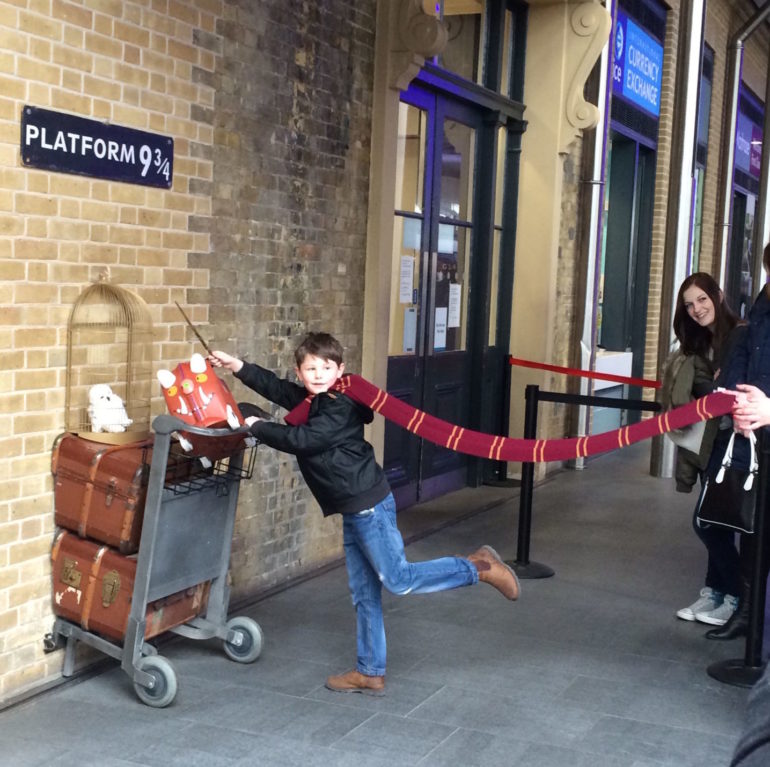 Harry Potter: Platform 9 3/4 at London's Kings Cross Station
King's Road
This is the Chelsea Potter pub in the King's Road. In the 'Swinging Sixties,' Jimi Hendrix and the Rolling Stones used to drink here. The area was once famous for its 'Chelsea China.' Today, King's Road is famous for its designer boutiques and cafes. Mary Quant, who started it all, opened her first shop here in 1955.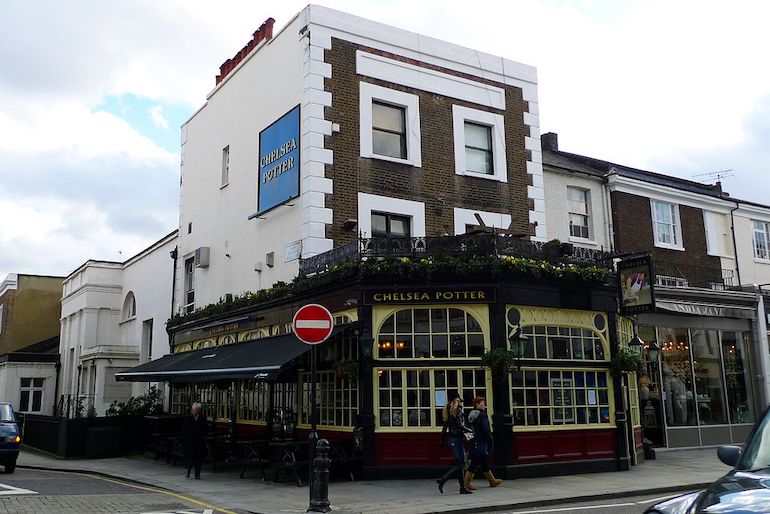 Chelsea Potter pub on King's Road in London. Photo Credit: © Oxyman via Wikimedia Commons.
Knightsbridge
Knightsbridge is famous for its posh shops including Harrods, where it was once claimed that anything could be bought from a pin to an elephant. It is the largest and best-known department store in London with over 5,000 brands. The residential streets around here are some of the most exclusive in the world.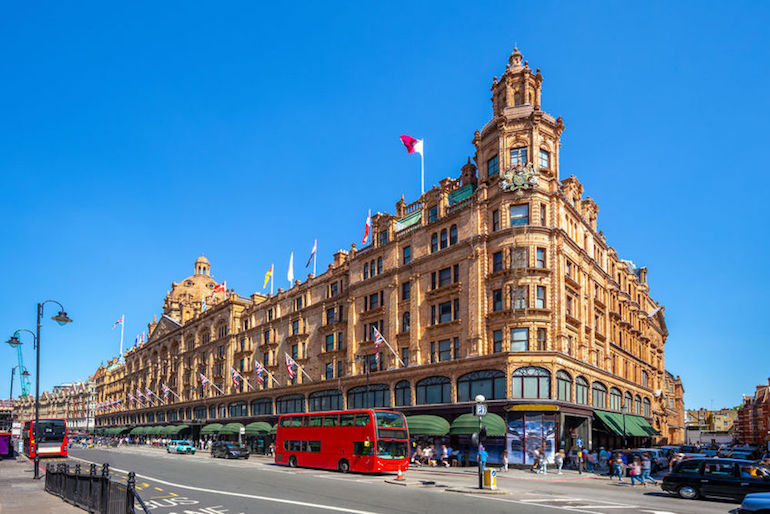 Street view of Harrods department store in London. Photo Credit: © Chan Richie via 123RF.
St Katherine Docks
St Katherine Docks were built by Thomas Telford, the famous Scottish Civil Engineer in the early 1800s. At one time, valuable commodities such as wine, brandy, tea, ivory, and sugar were once off-loaded here, but following the closure of the London docks, this area is now a marina surrounded by apartments, offices, restaurants, and shops. Being just a stone's throw away from the Tower of London – this is a great place to unwind, grab a drink, and have something to eat.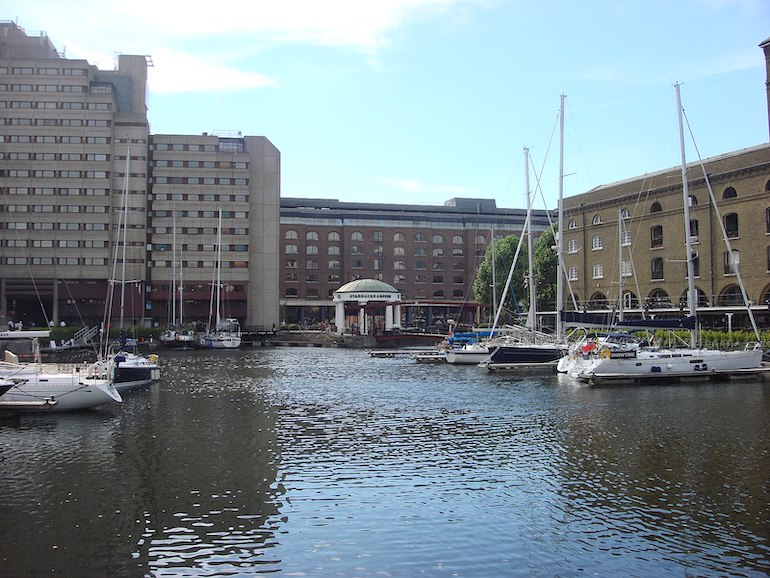 St Katharine Docks in London. Photo Credit: © Panhard via Wikimedia Commons.
Captain Kidd
The Captain Kidd pub is named in honour of the notorious pirate, who was hanged at London's Execution Dock in 1701. Hangings a few centuries ago were very public affairs – a trip to Execution Dock was seen as a great day out! The accused would be brought to the dock in a cart, having been paraded through London, and allowed a last quart of ale in a local pub. It wasn't a lot, but it was better than nothing! The custom was to leave the bodies on the scaffold in the noose until at least three tides had washed over them. Kidd's body was caked in tar and hung from Tilbury docks for a couple of years or so, as a deterrent to would-be pirates.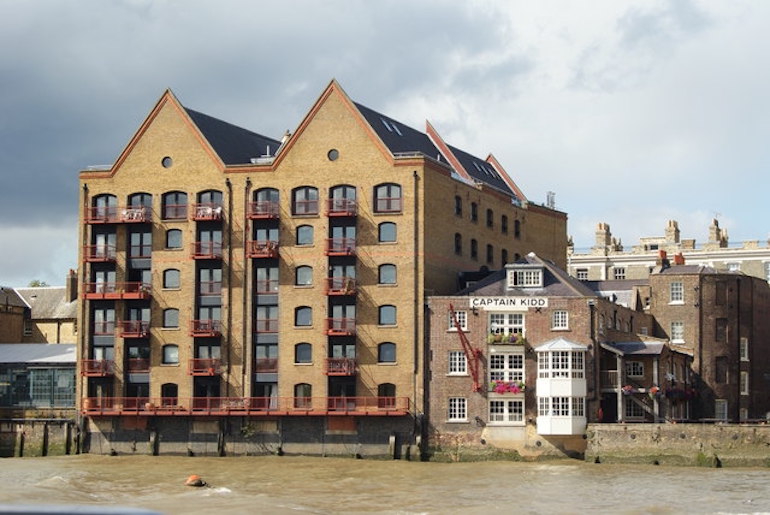 Captain Kidd pub in Wapping area of London. Photo Credit: © Peter Trimming via Wikimedia Commons.
These are just some of the attractions you can find in London which begin with the letter K. My name is Linda Hamer and you can check out my profile at our website guidelondon.org.uk and please subscribe to our YouTube channel and join us as we explore the A-Z of London.