How many London landmarks and tourist attractions can you name that start with the Letter H? Blue Badge Tourist Guide Aaron Hunter continues our Guide London A-Z video series and provides insights on the historical events, famous and not-so-famous landmarks in London starting with the Letter H.
London landmarks and tourist attractions that begin with the Letter H
Hello, welcome to the Guide London A – Z. My name is Aaron Hunter, and I'm a Blue Badge Tourist Guide for London. I'm going to introduce you to sites and tourist attractions beginning with the Letter H.
Hampton Court Palace
On the very edge of London is the magnificent Hampton Court Palace that was once home to the famous English King Henry VIII. You can imagine him welcoming the guests within its fine, great hall known for his six wives. It was in this palace, that his third wife gave birth to the future King Edward VI. You really can spend a whole day exploring this massive palace and its beautiful gardens.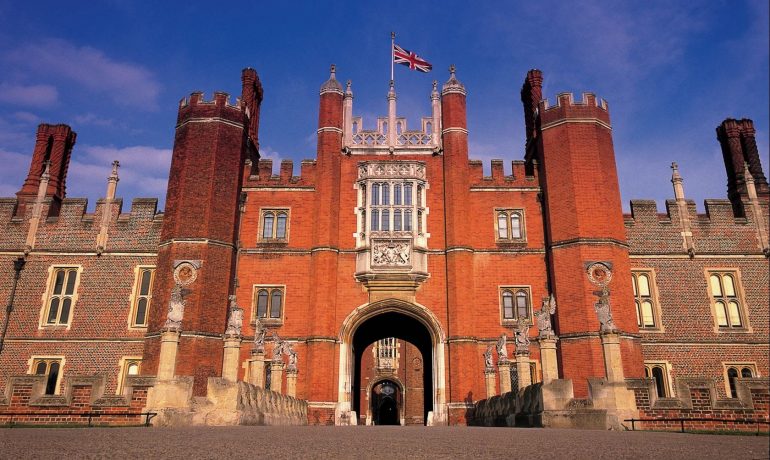 Hampton Court Palace – The bridge over the moat leads to the Tudor west front, which is protected by the King's Beasts. Turrets either side of the gatehouse display roundells with heads of 8 Roman Emporors , which were made for Cardinal Wolsley in 1521 by Giovanni da Maiano. Photo Credit: ©Historic Royal Palaces.
Houses of Parliament
Another ancient palace in Westminster is better known as the Houses of Parliament. It is through the Victoria Tower the Queen enters to present her State Opening of Parliament Speech within the House Of Lords with its red benches, while the centre of British democracy is the House Of Commons with its green benches where Members Of Parliament debate the new laws of the land and the Prime Minister answers questions once a week.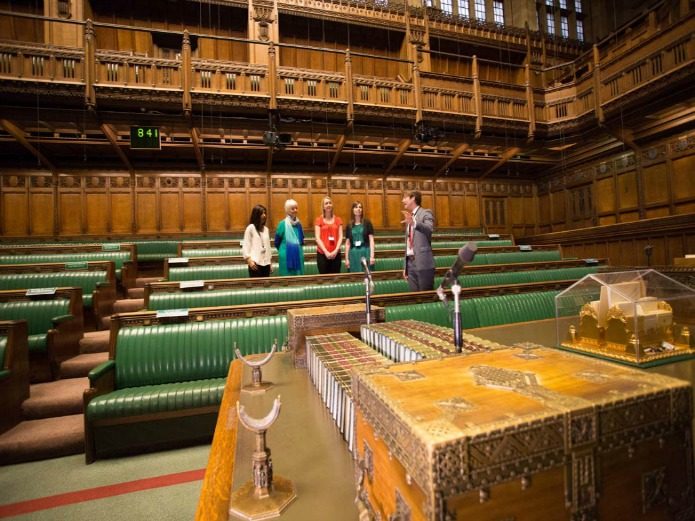 Palace of Westminster – Part view of ornate Victorian gothic architecture of the iconic Big Ben clock tower at the Houses of Parliament, designed by Sir Charles Barry and Augustus Pugin.
Horse Guard Parade
Down the road is the Horse Guards Arch and Parade. It is here you can meet the Queen's Horse Guards, the Red Lifeguards, and the Blues and Royals that guard the arch. They change during Changing Of The Guard, and after they change, the guard will then return to the Hyde Park Barracks.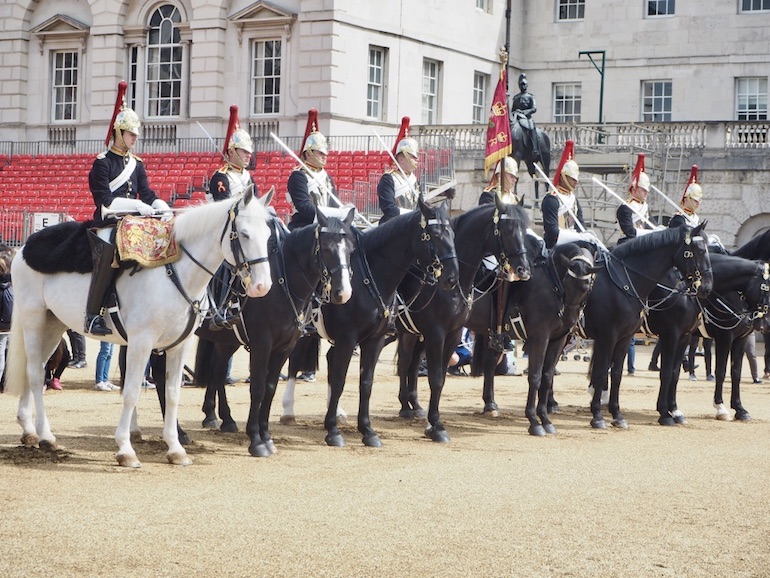 London St James's Park – Horse Guard Parade: Changing of the Guard. Photo Credit: © Ursula Petula Barzey.
Hyde Park
Hyde Park is a green lung in the heart of London. Central London's largest park is complete with the Serpentine Lake at the center and it's there you can see these beautiful swans. It even has an old horse track or road, Rotten Row. A road from 1690 for King William III when moving between his palace.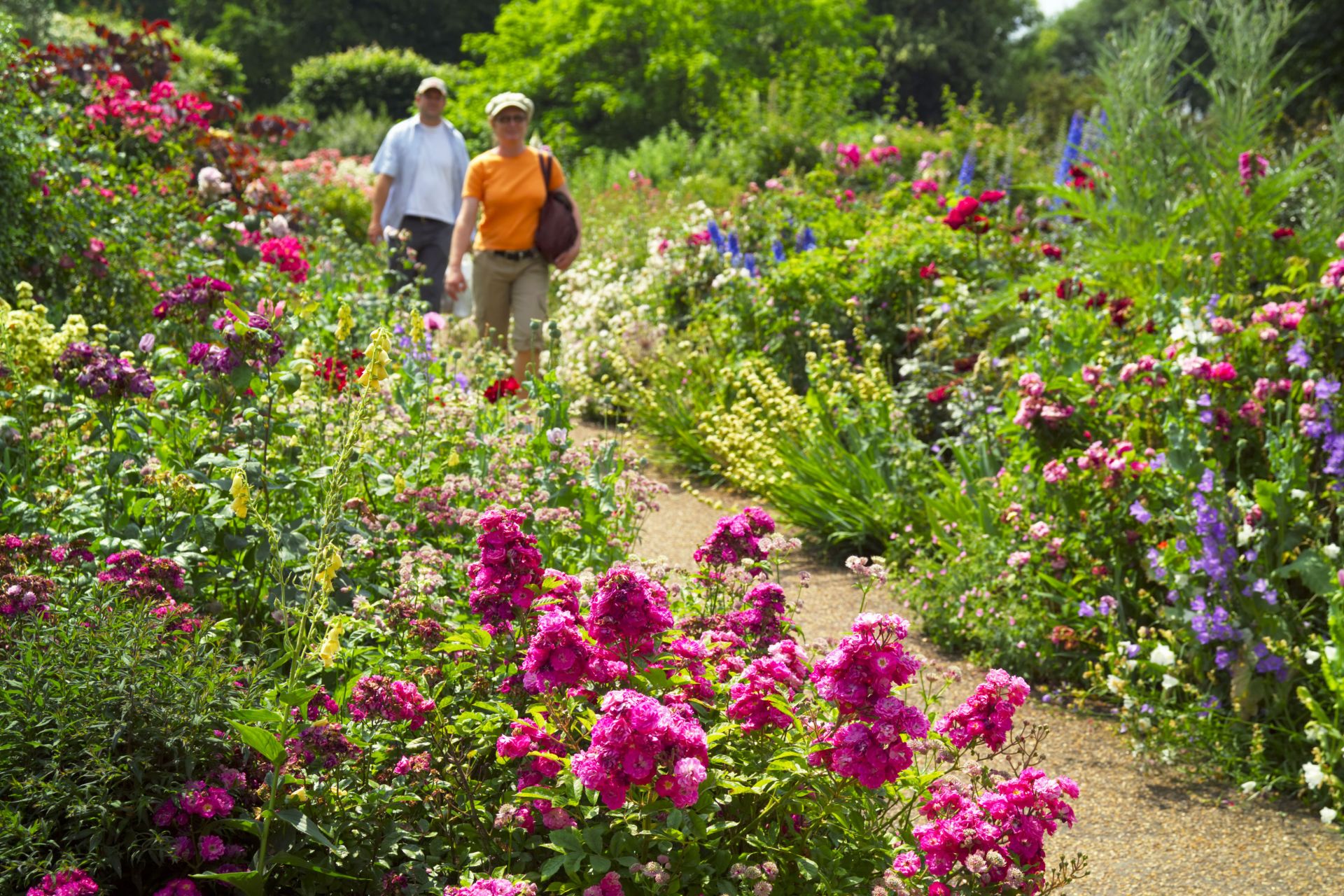 London Royal Parks: Couple enjoying the flowerbeds in London's Hyde Park on a sunny day. Photo Credit: ©Visit London Images.
Harrods & Harvey Nichols
London is a shopping destination, and one of its two iconic department stores can be found in Knightsbridge. Why not lose yourself in the Food Hall of Harrods or look at the latest fashions in Harvey Nichols.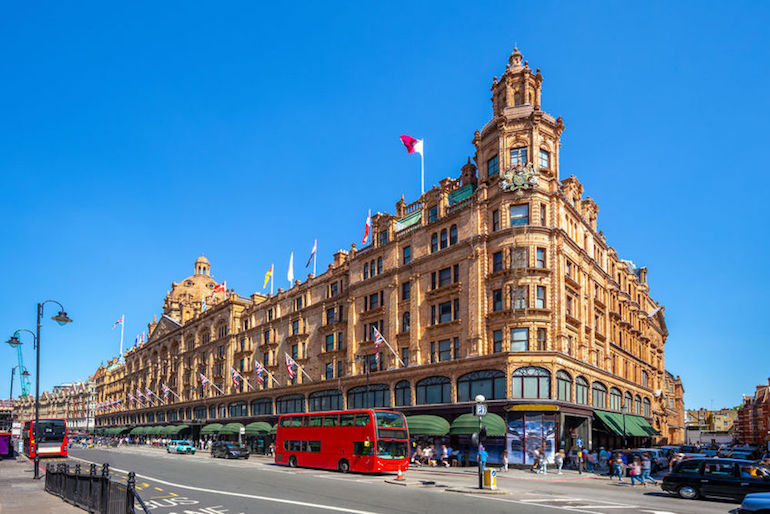 Street view of Harrods department store in London. Photo Credit: © Chan Richie via 123RF.
Handel & Hendrick in London
Mayfair is home to a very unusual museum of two musical geniuses, both born outside the United Kingdom but both made London their home. Two centuries apart, but next door, you have George Frederick Handel and Jimi Hendrix. You can explore the house of the 18th-century composer Handel or the 1960s flat of 20th-century musician Jimi Hendrix.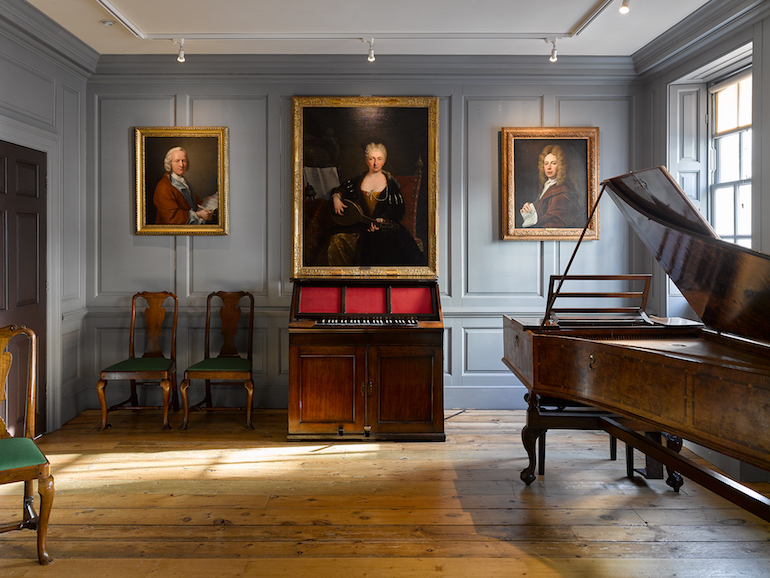 George Frederick Handel House Music Room. Photo Credit: © James Newton.
Highgate Cemetery
In North London, you can walk amongst the graves and tombs of Highgate Cemetery. You can meet the sleepy lion or its most famous resident, the German philosopher and socialist revolutionary Karl Marx.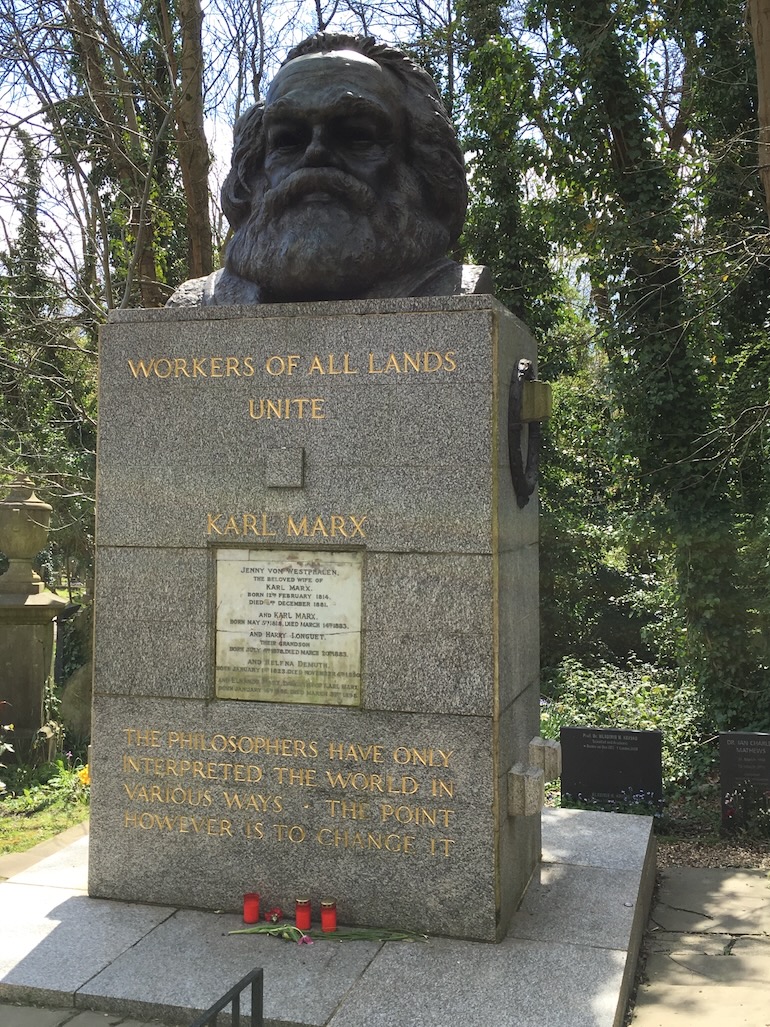 Karl Marx grave at Highgate Cemetery. Photo Credit: © Ursula Petula Barzey.
HMS Belfast
Very few cities in the world have a Royal Navy Battle Cruiser at its heart complete with guns. HMS Belfast fought in World War II and as part of D-Day as well as the Korean War. Now preserved as a museum, HMS Belfast is great for children as you can explore the nine decks from the captain's bridge to the labyrinth of boiler and engine rooms.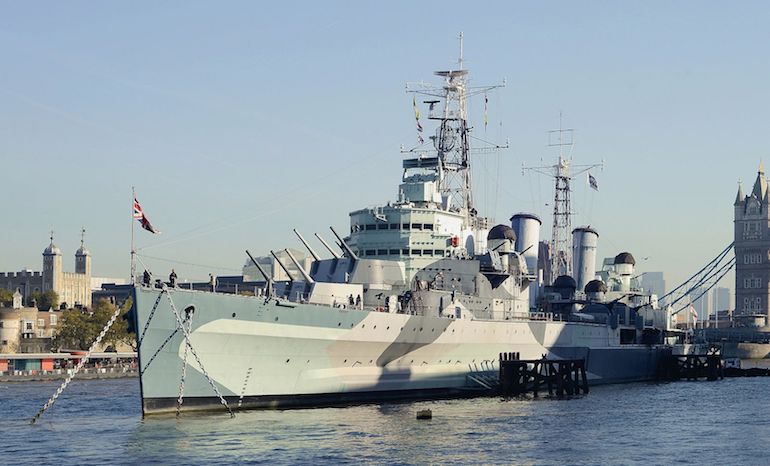 HMS Belfast on River Thames in London. Photo Credit: © Alvesgaspar via Wikimedia Commons.
These are just some of the places in London beginning with the Letter H. My name is Aaron Hunter. Check out my profile at our website guideLondon.org.uk. You can also subscribe to our YouTube channel and join us as we discover the A-Z of Guide London.