The recently re-elected Mayor of Greater London Sadiq Khan has launched a 'Let's Do London' campaign to promote the capital as a major world tourist destination once again. Blue Badge Tourist Guides aim to play a major part in the re-opening of tourism in London.
The campaign and events programme, which was announced at William Shakespeare's famous Globe Theatre in Southwark, aims to kick-start the capital's economy and will bring together London's world-class hospitality, culture, nightlife, and retail venues. 'Let's Do London' will be the biggest domestic tourism campaign the capital has ever seen and will aim to help London's economy get back on its feet as COVID restrictions are eased.
London's Blue Badge Tourist Guides, many of whom are keeping their profiles and contacts alive through the medium of virtual tours, are keen to return to in-person guiding now that Covid-19 restrictions are being eased. They are, however, very aware that precautions have to be taken, group sizes must be restricted and social distancing still needs to be observed.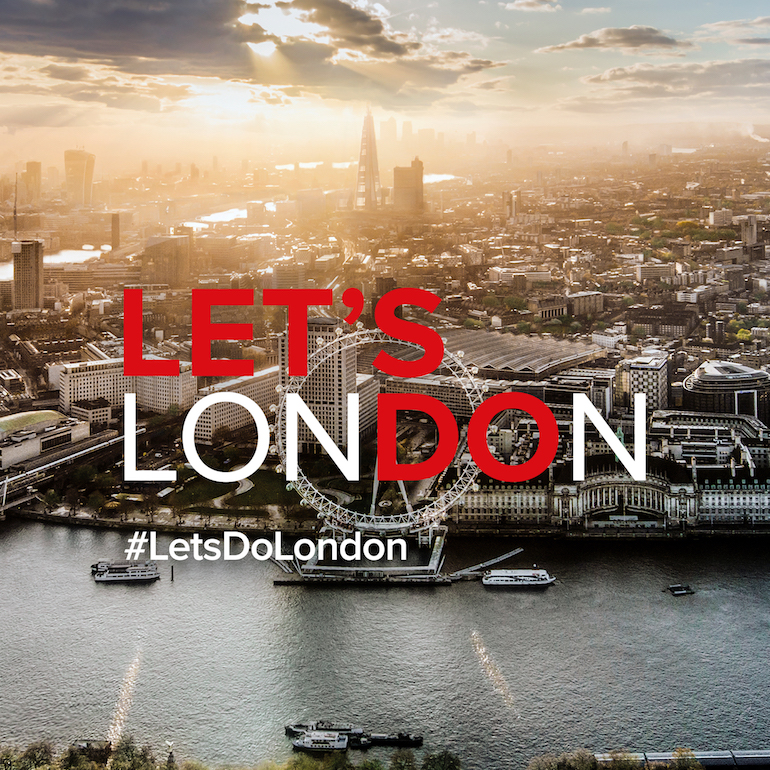 Let's Do London campaign aka #LetsDoLondon. Photo Credit: © London & Partners.
Current government guidance on restrictions caused by Covid-19 are regularly updated on the Guide London website and can be seen here.
International travel will resume in May, and hotels, museums, leisure attractions, pubs, cafes, and restaurants will be reopened. Inevitably, most attractions will have substantially reduced capacity, which makes pre-booking extremely important. Your Blue Badge Tourist Guide can add value to your trip by knowing what to book, when, and how.
The campaign to encourage Londoners and visitors back into central London will include a programme of events created in partnership with London's best-known cultural institutions and tourism attractions. It will kick off with the capital's famous chefs, foodies, and hospitality venues coming together to promote some of London's famous food offerings.
Exciting new public art installations will also help in attracting people back to London. One of the most distinctive of these is Hockney Circus by renowned artist David Hockney, who has installed his version of the well-known London Underground sign at Piccadilly Circus Station. Award-winning artist Es Devlin will also plant a 'living forest' at Somerset House as part of London's design Bienale in a transformation of road crossings and street furniture.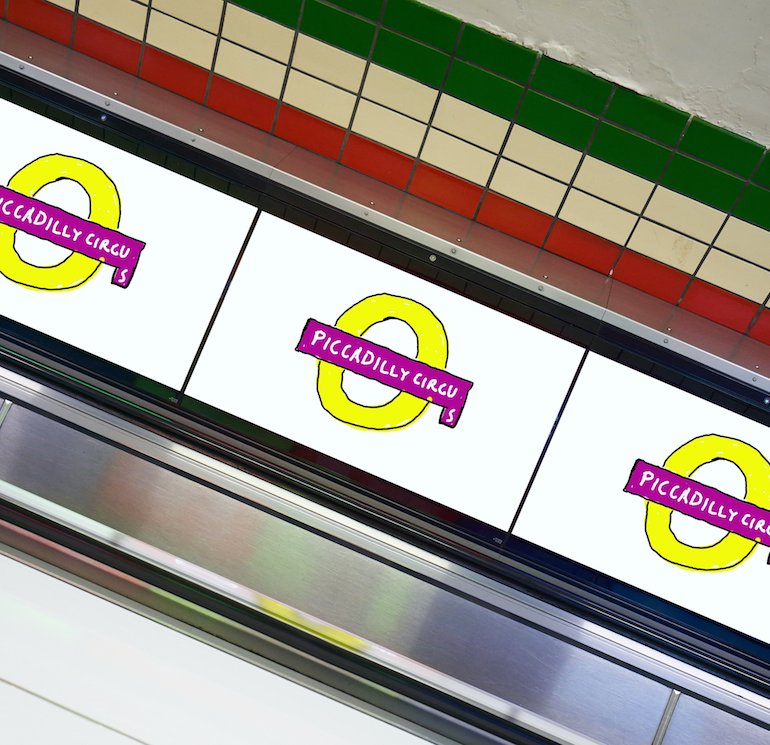 Hockney Circus by renowned artist David Hockney. Photo Credit: ©  Sadiq Khan / Mayor of London via Twitter.
A season of summer family fun has been designed to make London a great choice for a 'staycation' for people living in Britain. Alice in Wonderland at the Victoria and Albert Museum and Fantastic Beasts at the Natural History will appeal to children. 'London Lates' over the summer months will see extended opening across museums and galleries as well as music and cultural venues. Shakespeare's Globe will stage 'Midnight Matinees' with performances starting at 11.59 pm while an invitation to return to seeing films at the big screen will see outdoor film screenings curated by BAFTA and the British Film Institute.
£6 million has been allocated by the Mayor's office to support 'Let's Do London' and industry is contributing a further £1 million. The campaign will include a major advertising push supported by London & Partners and TfL, alongside new content on the Visit London website outlining what London has to offer for both locals and visitors coming to the capital.
To make certain London re-opens safely, venues in the capital are doing a huge amount of work to ensure they follow COVID guidance – including new queuing systems, staggered arrival times, and a variety of social distancing measures. Londoners are being urged to show caution and follow the rules when out and about, wearing a face-covering in shops and other indoor venues, carrying hand sanitiser, and keeping to social distancing. They have also been encouraged to take up the vaccine as soon as they are offered it. All Blue Badge Tourist Guides are aware of and are following the rules when dealing with their clients.
Sadiq Khan described London, the city where he was born and where his father worked as a bus driver, as: 'the greatest city in the world.' In launching 'Let's Do London' he said, 'The work begins anew today to refresh and reignite our city and to kick-start our economy as London continues to reopen. This includes making jobs, jobs, jobs a top priority, and banging the drum for London to attract the jobs, tourism, and investment our city needs. My mission over the next three years is to put the dark days of the pandemic behind us and to deliver a better and brighter future for London – creating a fairer, greener, and more prosperous city, where everyone gets the opportunities they need to fulfil their potential.'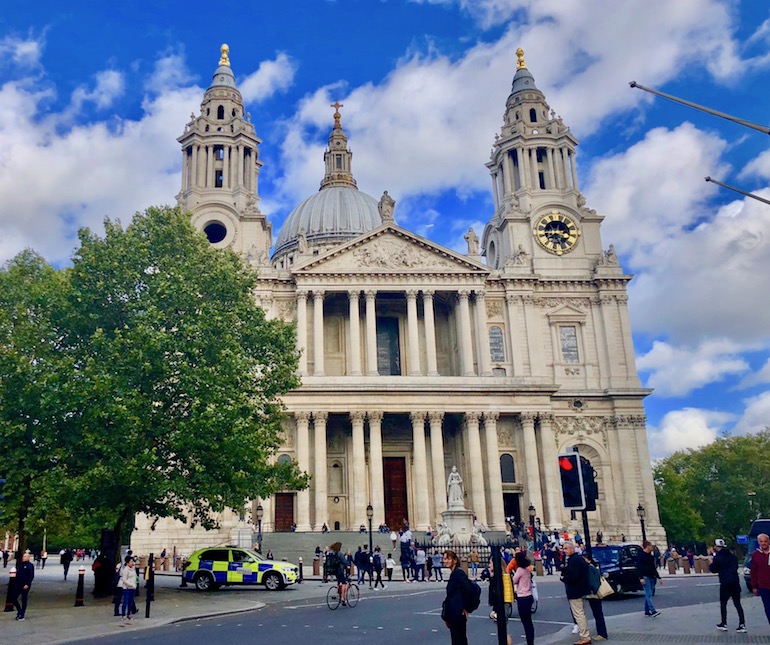 St Paul's Cathedral in London. Photo Credit: © Ursula Petula Barzey.
London's economy has always relied on domestic and international tourism. City Hall's analysis of forecasts by VisitBritain showed that consumer spending in central London by overseas tourists was £7.4 billion lower throughout 2020, while domestic tourists will have spent £3.5 billion less than they would normally do during the same time.
However, people will soon be able to meet in groups of up to thirty outdoors, so now is the time to start arranging a family reunion or a fun day out with a professional Blue Badge Tourist Guide who can help to enhance and enlighten your stay in London!