Who is the best-selling writer in history after Shakespeare and the Bible? The answer is Agatha Christie who was born in Devon in 1890 but whose stories often feature London and who wrote what is the capital's (and the world's) longest-running play The Mousetrap, which is still playing at Saint Martin's theatre sixty-five years after it opened. One of the original cast was the late Sir Richard Attenborough, who was paid partly with a share of rights from the play. These were never expected to be worth much but later in his career he was able to sell them to help finance his film about the life of Mahatma Gandhi starring Sir Ben Kingsley.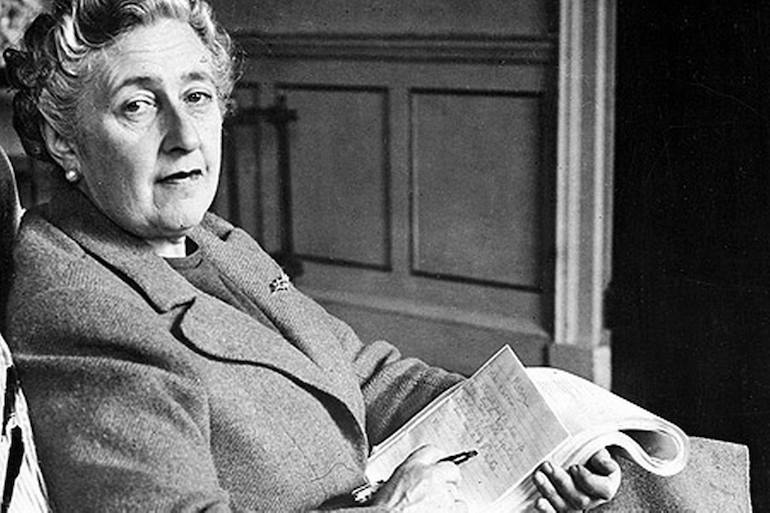 Agatha Christie. Photo Credit: © Mousetrap London.
Agatha Christie specialised in writing mysteries which were often solved by her two most famous characters, Miss Jane Marple and Hercule Poirot, the Belgian detective with the magnificent moustaches. Both have been mainstays of popular British television series and films with Miss Marple being portrayed by several distinguished actresses and Poirot by David Suchet on television and – in a film version of Murder on the Orient Express – by Kenneth Branagh, who also directed the movie and who will soon bring another Christie story Murder on the Nile to the screen.
Christie's stories are not confined to London or even to England. She met her second husband Sir Max Mallowan on an archaeological dig and often accompanied him to exotic locations which could provide interesting backdrops to her stories as well as items put on display at the British Museum, where London's blue badge guides often take groups. Mallowan was a distinguished archaeologist in his own right and, according to legend, she said that the best husband for a woman was an archaeologist because they became more interested in you the older you became! He was fourteen years her junior but the couple remained close and are buried together at St Mary's church, Cholsey in Oxfordshire where they lived. They also had a holiday home in Devon called Greenway which is maintained and opened to visitors by the National Trust.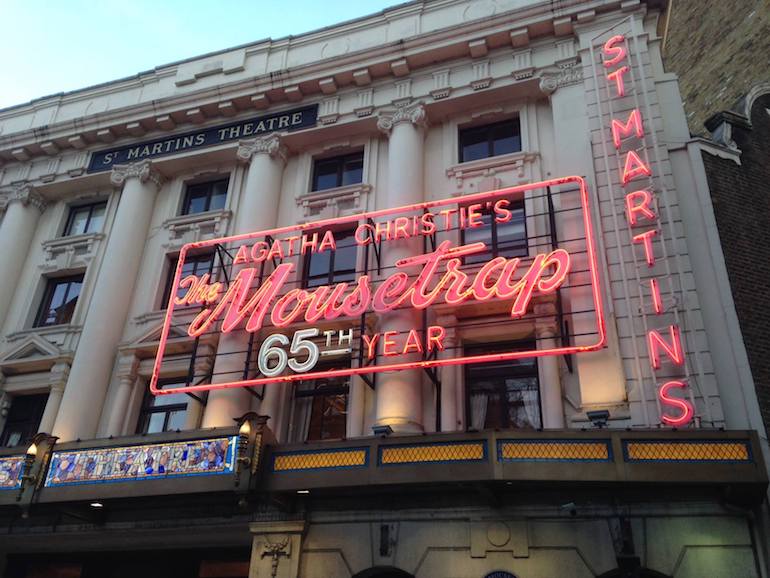 Agatha Christie's The MouseTrap 65th anniversary sign. Photo Credit: © Mousetrap London.
While her second marriage was happy her first, to Archibald Christie a veteran of the First World War, was not a success and, after a dozen years, he asked her for a divorce as he had fallen in love with Nancy Neele, a woman he knew from his golf club. Agatha Christie then disappeared for ten days and was eventually discovered in Harrogate, Yorkshire staying at a hotel using the name of her husband's mistress. Was it a nervous breakdown or an attempt to embarrass and even frame her unfaithful husband who found it hard to cope with his wife's independence and popularity? Christie never spoke about the subject and did not even mention it in her autobiography so this remains her most enduring mystery.
During a long writing career Agatha Christie wrote sixty six novels, fourteen short story collections, six romances (under the name Mary Westmacott) and even a volume of children's poetry. Her book sales have exceeded two billion and she is the only woman to have had three plays running simultaneously in London's west end, one of which is The Mousetrap. When the play reached 25,000 performances and its sixtieth anniversary in 2012 a memorial was unveiled near St Martin's Theatre and an all star cast appeared in a one-off performance of the play. Agatha Christie herself never expected the play to run for more than a year and sold the film rights on condition that filming would not start until six months after the theatrical run ended. The man she sold the film rights to has long since died and left them to his son who is patiently waiting for the run to end. He can expect a long wait.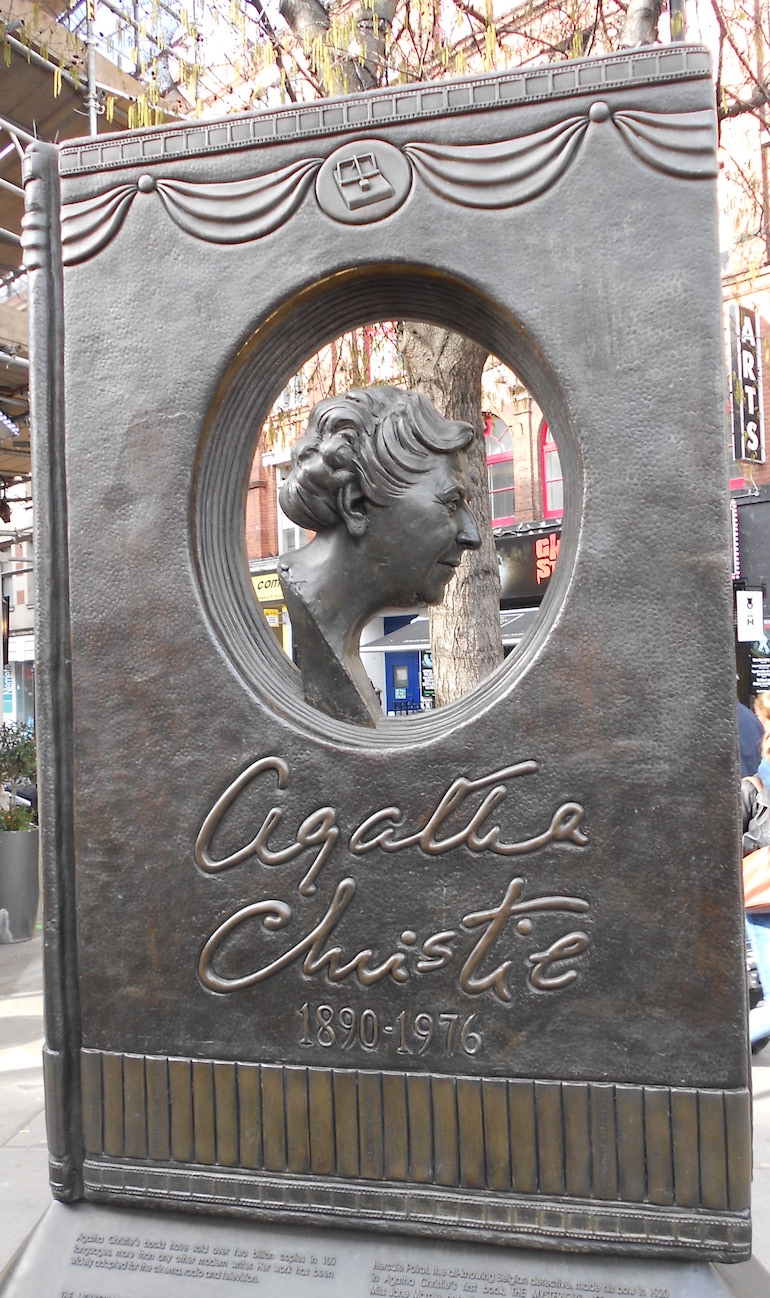 Agatha Christie Memorial by St Martin's Cross near Covent Garden in London. Photo Credit: © Diagram Lajard via Wikimedia Commons.