January is the best month to visit London if you are a bargain hunter.  To start, the shops have sales which usually start a couple of days after Christmas. Plus most ice skating rinks and funfairs are still open during the first week so if you missed out pre-Christmas, now is the perfect time to visit as they are less crowded. Most shops and many museums open on New Years Day.
Beyond the shops being crowded with bargain hunters, it's quiet as far as tourism goes. This is because it is cold outside and most people have spent so much money over Christmas, they stay at home to economise.
But if you like to visit museums, or you want to see all of the Changing of the Guard Ceremony at Buckingham Palace without the crowds, it's the best time to visit London.  Hotels are happy to offer bargain breaks and theatres would rather have a full house with the audience paying less for their seats than play to an empty auditorium.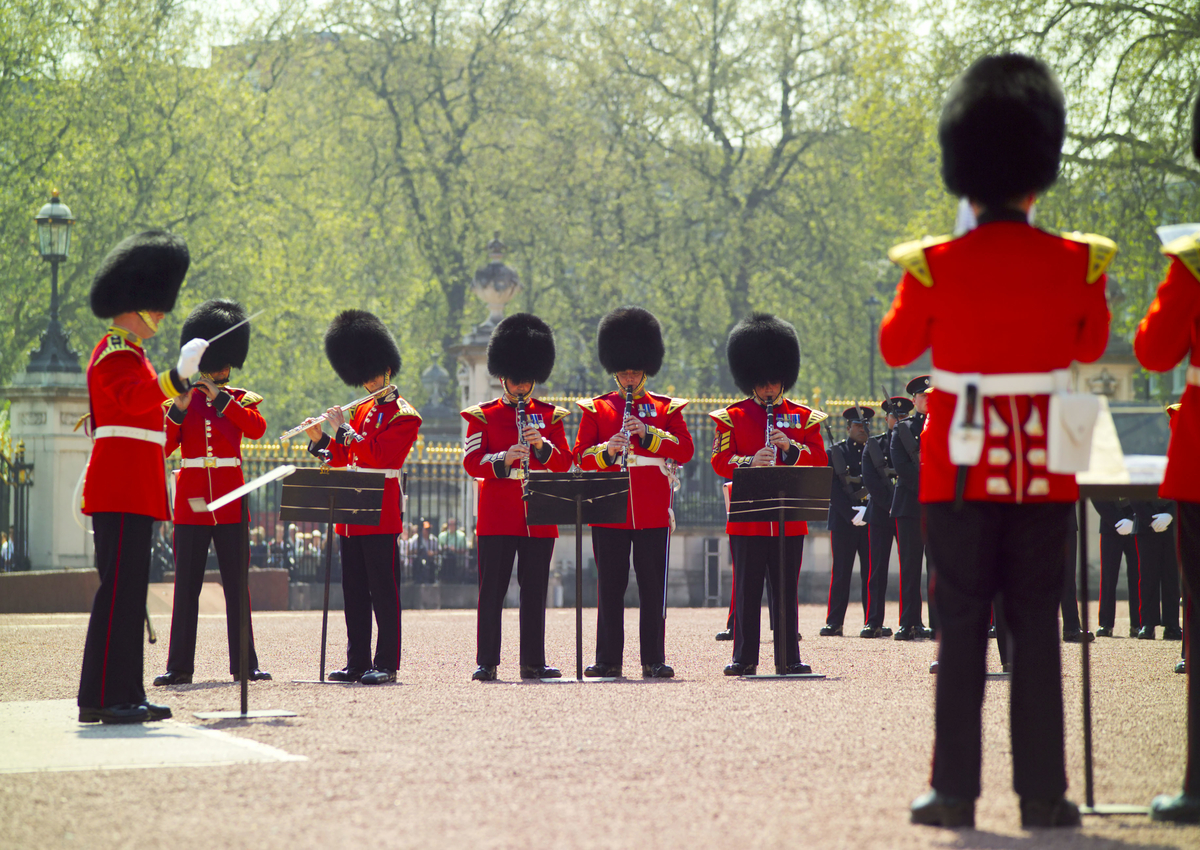 Band performing during The Changing of the Guard ceremony taking place in the courtyard of Buckingham Palace. Photo: ©London On View/Pawel Libera.
London is the theatre capital of the world and tickets are cheaper than Broadway even before discount rates, so if you want to spend a week seeing a range of musicals, plays, and comedies you will be spoilt for choice. The cheapest outlet for same-day theatre tickets is TKTS in Leicester Square.
Our national museums are free, although a small donation is very welcome. Two of my favourites are the Museum of London in the City and the Tate Britain. Every time a building in the City is demolished the museum archaeologists have the chance to see what has lain underneath it for centuries and the finds are on display in the museum. It covers the history of London from pre-settlement times, when sabre tooth tigers roamed the Thames valley, to the 20th century when David Bowie was on his Space Odyssey. Until 25th January there will be a feature on Paddington Bear and one of the temporary decorated statues of Paddington is not too far from the museum.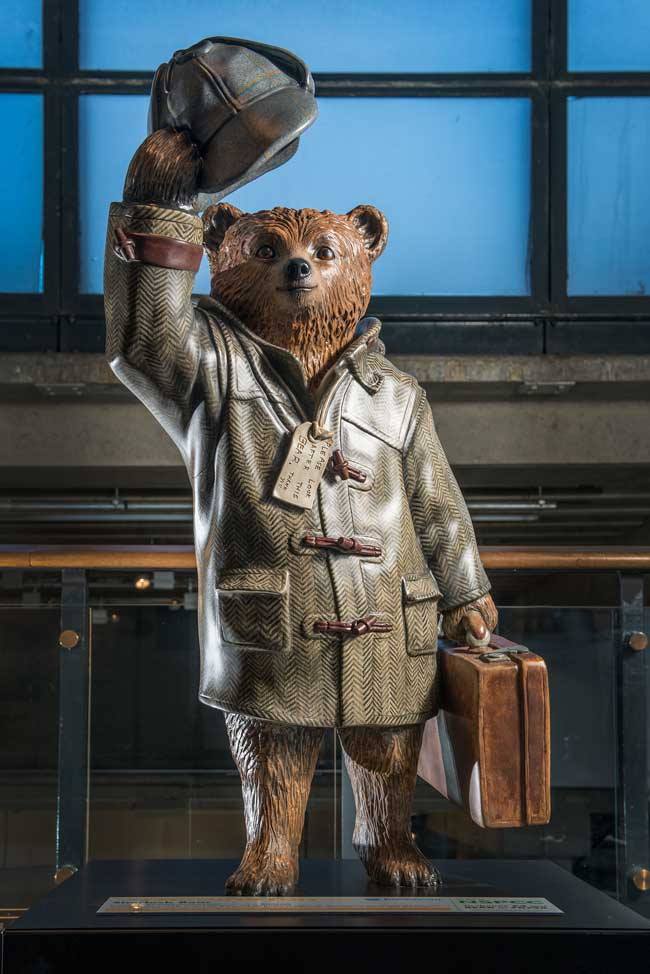 Paddington Bear Exhibition at the Museum of London. Photo: ©Museum of London.
The Tate Britain art gallery is the original Tate but is now less visited than its younger brother, the Tate Modern. The Tate Britain houses a collection of art by British artists or which was created in Britain by artists from overseas. The collection is divided into two sections, one side hung chronologically from the 1500s to 1900s and the other side from the early C20th to the present day. Plus there is a whole gallery devoted to the artist Turner. In November 2013 major renovations of the gallery were completed which improved access and give a feeling of light and space to the entrance lobby. Several new staircases, all different in style and so beautiful that you feel you must use them (don't worry there is a lift as well) plus a new chic café opened above the main entrance. Free short guided tours are offered by the museum. For a longer tour, themed to your wishes you can book a London Blue Badge Tourist Guide on this website which could be combined with a guided tour of Westminster Abbey for example.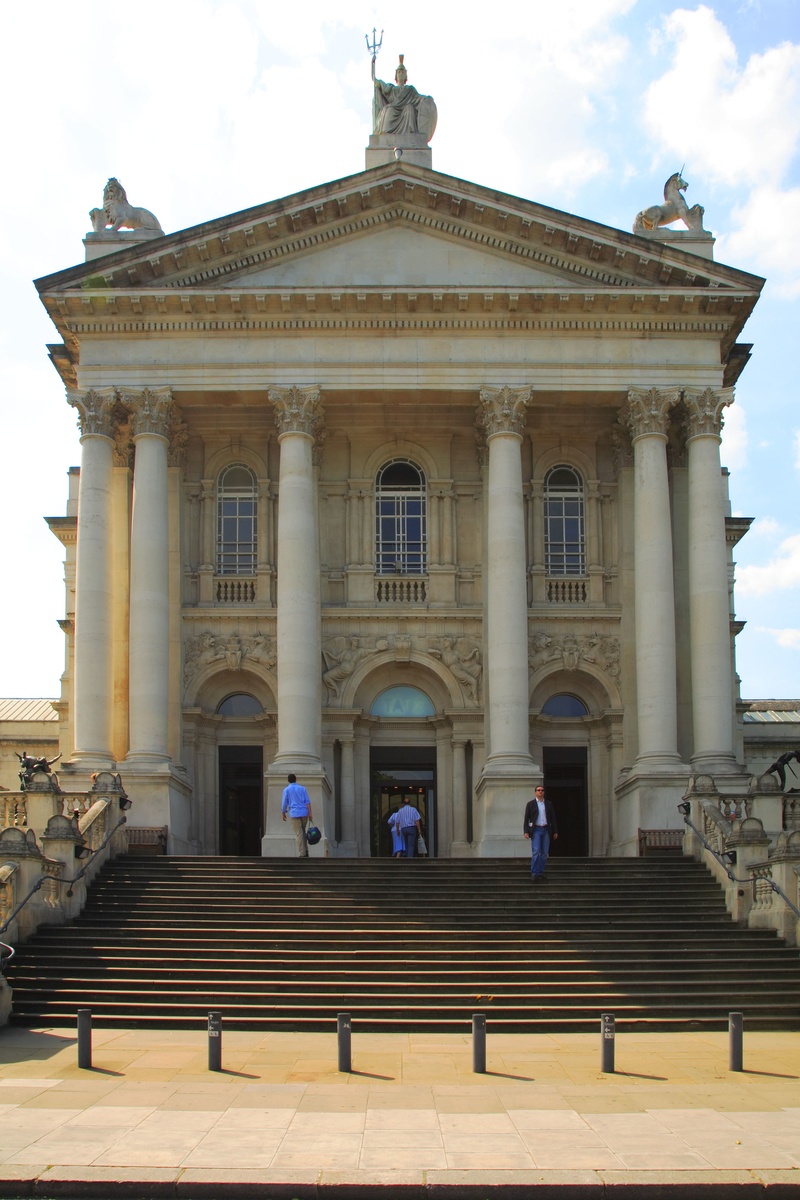 The Tate Britain, the original Tate Gallery opened in 1897 at Millbank in London, houses the largest collection of British art anywhere in the world including masterpieces by Constable and Turner as well as contemporary works. Photo: ©London On View.
There are two major parades in London in January. One at the beginning of the month and one near the end. January 1st marching bands begin the parade at about midday on Piccadilly. On 30th January 1649 King Charles I was executed in Whitehall. There is a wreath-laying ceremony at his statue on Trafalgar Square on the Sunday nearest the execution date. People in period costumes march along the Mall in homage to the "murdered" king.
Below are some specific events for January 2014:
Ice Rinks
Now to 16 February – Canada Square, Canary Wharf
Now to 5 January – Natural History Museum
Now to 5 January – Somerset House
Now to 5 January – Tower of London
Now to 5 January – Westfield, Shepherds Bush
Christmas Fairs
Now to 3 January – Christmas Fair, Hyde Park Winter Wonderland
Events
1 January – New Years Day Parade
12 January to 6 February – International Mime Festival, various venues
14 January – Dinosnores, a sleepover for kids at the Natural History Museum
19 January – 10k run, Hyde Park
26 January – wreath-laying at the statue of Charles I, Trafalgar Square (last Sunday in Jan each year).
29 January – Dinosnores, a sleepover for kids at the Natural History Museum