All Change On The South Bank – Brutalism Revisited
The Queen Elizabeth Hall, Purcell Room and Hayward Gallery on the South Bank are now closed, preparing for a two-year refurbishment, and will re-open in 2017, which is exactly 50 years since they first opened in 1967-8. They are immune from listing status, unlike the Festival Hall, which is Grade 1 and the National Theatre is Grade 2 listed.
This is because the Southbank Centre needs to make internal and infrastructure changes to ensure audiences can continue to enjoy high-quality art and music in the future. During closure, the resident orchestras will temporarily use the Festival Hall and St John's, Smith Square.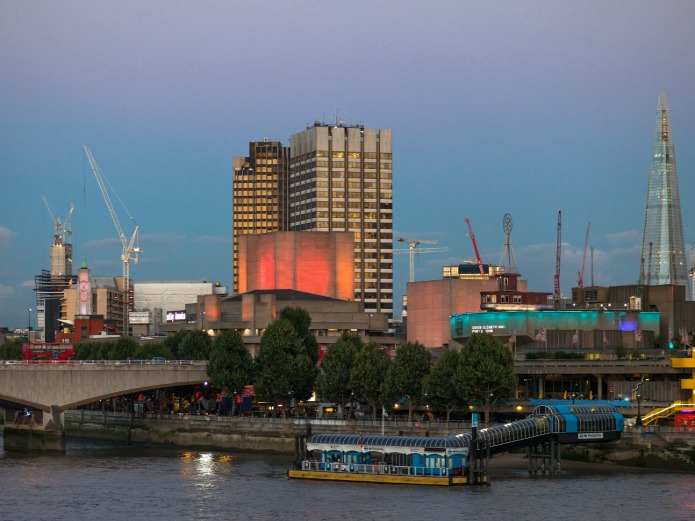 Along the South Bank with views of: Festival Pier, the Queen Elizabeth Hall and The Shard Skyscraper. Photo: © Jimmy Baikovicius/Flickr.
The refurbishment is being undertaken by Feilden Clegg Bradley Studios. No drastic external structural changes will be made to the QEH except opening up more window space by the main entrance to make it more welcoming. Original plans to erect a glass box on the roof to enable orchestra rehearsals accessible by the public, have been dropped. All original internal features such as the black leather seats and Maplewood veneer walls will be restored. The Queen Elizabeth Hall will have its projection room fully restored to again show 35m and 16m widescreen and cinemascope films. In the 60s, the Festival Hall only opened when a concert was on, and did not open all day as it does now. Films were an attempt to lure people to the South Bank when it was 'dark'.
The 66 glass pyramid lights on top of the Hayward Gallery will be replaced with replicas. The pyramids were originally added on the advice of the sculptor Sir Henry Moore, to admit daylight, whilst not shining sun directly onto artwork. Most of the funding bar the last £3 million has been realised. You can still buy a named seat in the concert halls for as little as £150 (payable over several years). Visit the Let The Light In website.
There is currently a re-assessment of Brutalist architecture going on all over the country, most recently with a number of pop-up openings of concrete Brutalist buildings of the 1950s/60s, coordinated by the National Trust, such as the University of East Anglia, and Park Hill Estate in Sheffield. Last year there were tours of Balfron Tower in Poplar, and Trellick Tower in West London, both by Erno Goldfinger.
There will be a number of books and TV documentaries coming out in the next few months, re-examining the influence of this architecture on town planning and the landscape. As one architect said, who was involved in the 60s in town planning, "each architectural style is a reaction to the preceding style", and it wasn't that long ago that planners were being urged to demolish 'Victorian monstrosities'.
'Brutal' comes from the French 'beton brut', meaning made in concrete or 'raw concrete'. Only later did it take on connotations of a 'brutalising' effect, and Erno Goldfinger himself disliked the term. 'Concrete' comes from the Latin 'concretus' meaning 'clotted'. The Romans used a form of it when constructing the Pantheon, for instance.

Stephanie Tickner
My background is Secretarial and Animal ! Trained as a secretary and then as a veterinary nurse – I eventually worked as a keeper at London Zoo.
In the 1990's I became a City of London and Blue Badge Guide and since then have concentrated on London and its…
You may also like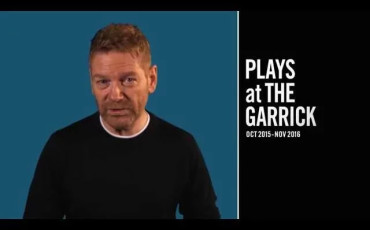 28 June 2015
Sir Kenneth Branagh has announced a whirlwind season of five plays at the Garrick Theatre, created by his own theatre company in a tradition dating back to actor-managers.
Read more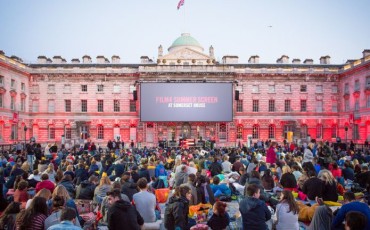 20 July 2015
Film4 Summer Screen returns to the iconic courtyard at Somerset House in London from 6–19 August for 14 nights of open-air film screenings.
Read more