Mother's Day is fast approaching – let our knowledgeable and entertaining Blue Badge Tourist Guide reveal the origins of the festival and introduce some beautiful ideas for treating her on Mother's Day.
History of Mother's Day
Mothers' Day is often confused with Mothering Sunday, an old Christian tradition when believers visited their "mother" church on the fourth Sunday in Lent. Domestic servants were given a day off to do this, usually with their mothers – often the only time a family could reunite all year.
By the early 1900s, the custom was in decline – but in the United States, Mother's Day was just being invented!  In 1905, Anna Jarvis of West Virginia began a campaign to make "Mother's Day" a recognised holiday, driven by a desire to honour her own mother, Ann. She had been a peace activist who had cared for wounded soldiers on both sides of the American Civil War and created 'Mother's Day Work Clubs' to address public health issues. Anna wanted to commemorate her work by having a day set aside to pay tribute to "the person who has done more for you than anyone in the world."
Through her efforts, in 1914, President Woodrow Wilson signed a proclamation designating Mother's Day – to be held on the second Sunday in May – as a national United States holiday.
Back in England, the vicar's daughter Constance Penswick-Smith was inspired, partly by Anna Jarvis's success, to create in 1914 the Mothering Sunday Movement, calling for a revival of the (religious) festival. However, the modern importance of Mother's Day in the United Kingdom owes less to Constance's campaign than to American and Canadian soldiers serving her in World War 2, who imported their own Mother's Day tradition.
So, in a typically British compromise, the longstanding Church tradition of Mothering Sunday merged with the new United States custom of Mother's Day, with the American approach held on the European date!
Whatever Mother's Days roots, what is for sure is that children – and husbands of mothers – expect and are expected to pamper the special ladies in their lives on Mother's Day, paying special attention to them and giving presents showing the esteem in which they are held.
These can vary from humble homemade presents and simple bunches of daffodils to lavish gifts of clothes, jewels, and accessories. This year why not treat her to a guided tour with a London Blue Badge Tourist Guide – here are some suggestions:
Things To Do In London on Mother's Day
1. A visit to the Victoria & Albert Museum for the fashion-minded Mother
Spanning five centuries, Victoria & Albert's Fashion Collection is the most comprehensive in the world. Highlights to look out for include: a 1790s riding habit given to the Museum by Harrods store in 1913; American Vogue editor Diana Vreeland's famous black sequinned Chanel pantsuit, collected for the Victoria & Albert Museum by photographer Cecil Beaton.
The Victoria & Albert Museum also has one of the finest collections of jewellery in the world. Over 3,000 jewels tell the story of jewellery in Europe from ancient times to the present day, from a great gold Celtic breastplate to medieval love rings and pendants given by Elizabeth I to her courtiers. There are diamond ornaments commissioned by Catherine the Great, jewels worn in the paintings of Dante Gabriel Rossetti, and Cartier's diamond-adorned Manchester tiara from 1903, which will make you want to reach out and stroke its brilliant, garlanded curves and swirls!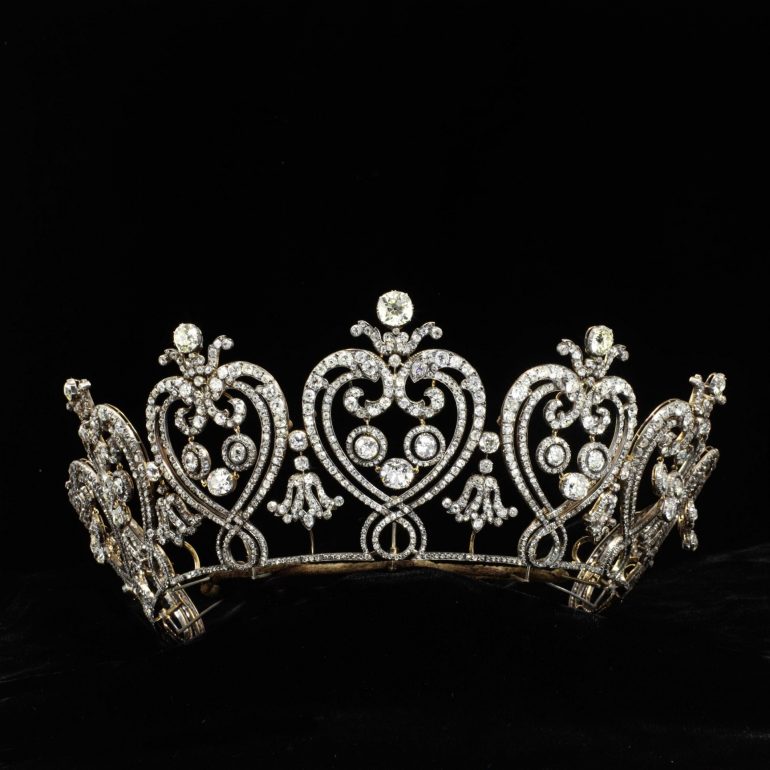 The Manchester Tiara was made by Cartier, Paris, in 1903 to the order of Consuelo, Dowager Duchess of Manchester. Photo Credit: © Victoria & Albert Museum, London.
2. If History is her thing, then how about the Tower of London
This 1000-year-old fortress is also a Royal Palace, its many functions include being a Royal Mint producing coins of the realm, an observatory, a prison, a zoo, and a treasury which means the fabulous Crown Jewels are on display here. The whole family can enjoy a day out with the Ravens, Guardsmen, and Beefeaters, providing interest to all ages. A Blue Badge Tourist Guide will regale you with stories of the Tower of London's bloody incidents and its links to key parts of Britain's History.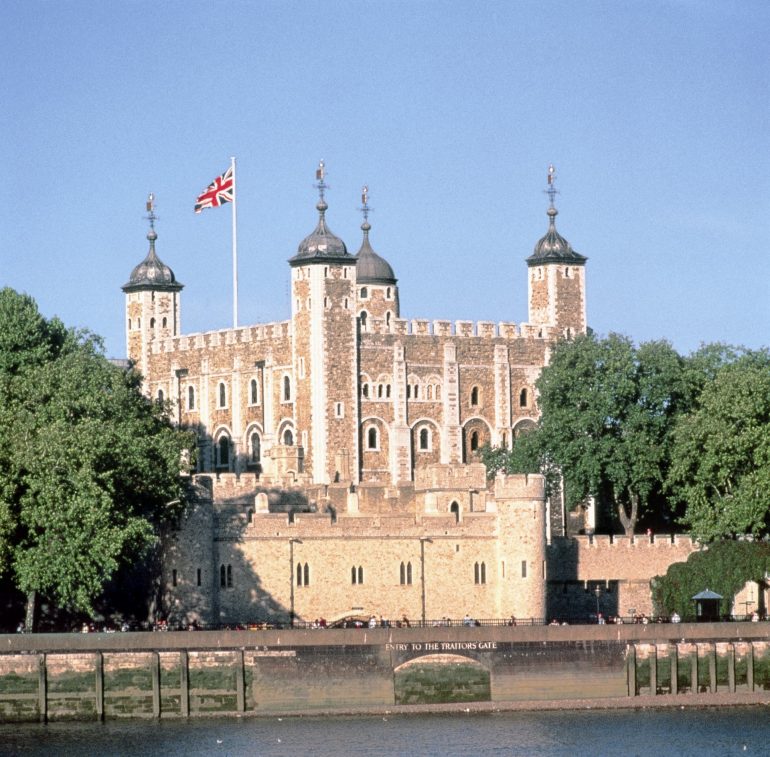 Tower of London – As viewed from the south side of the river including Traitors Gate and the White Tower. Photo credit: © Historic Royal Palaces.
3. If she enjoys the Historic English Countryside, then a visit to 5000-year-old Stonehenge is ideal
One of the most mystical places to visit in England, these standing stones, with their unique layout, are the pinnacle of the development of Britain's 1000 stone circles. Part funeral location, part astronomical calendar, and part place of worship and festival, Stonehenge occupies a special place in our Island story. Learn about the feats of construction needed to shape and raise these 40-ton standing stones with their lintels and marvel at the relationship between the sun and this unique monument on Salisbury Plain. Let a Blue Badge Tourist Guide explain how Stonehenge fits into the wider landscape of the area and became a focal point for the neolithic population of Britain.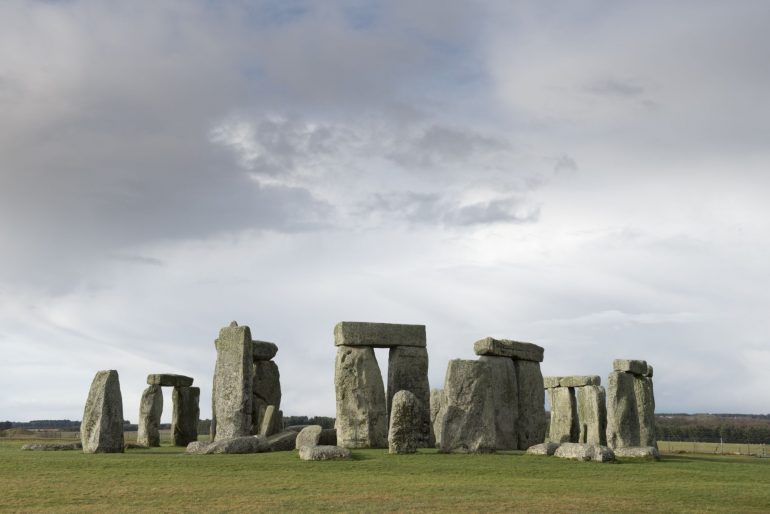 Stonehenge is a prehistoric henge and national landmark on the Wiltshire plain. It is a stone circle of standing stones, with some stones placed horizontally across the top of vertical stones. It is a UNESCO world heritage site. Gathering clouds over the site. Photo Credit: ©Visit Britain/Stephen Spraggon.