Marlene Dumas is one of the most prominent painters working today. Her intense, psychologically charged works explore themes of sexuality, love, death and shame, often referencing art history, popular culture and current affairs.
Her subjects are drawn from both public and personal references and include her daughter and herself, as well as recognisable faces such as Amy Winehouse, Naomi Campbell, Princess Diana, even Osama bin Laden. The results are often intimate and at times controversial, where politics become erotic and portraits become political. She plays with the imagination of her viewers, their preconceptions and fears.
Born in 1953 in Cape Town, South Africa, Dumas moved to the Netherlands in 1976, where she came to prominence in the mid- 1980s. This large-scale survey is the most significant exhibition of her work ever to be held in Europe, charting her career from early works, through seminal paintings to new works on paper. The Marlene Dumas: The Image As Burden exhibition is on at Tate Modern until 10 May.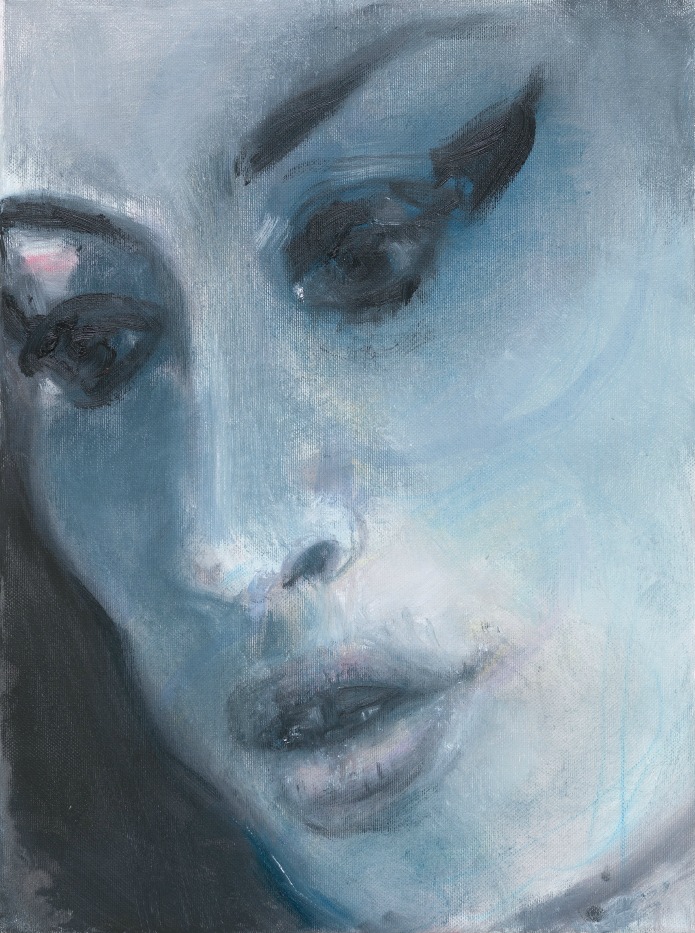 Marlene Dumas – Amy – Blue 2011 at National Portrait Gallery, London. Photo: ©MarleneDumas/PeterCox.