Royal Collection Trust is investing £37 million at Windsor Castle and the Palace of Holyroodhouse to deliver major improvements for visitors. A series of projects, collectively known as Future Programme, will transform the way visitors are welcomed, interpret the buildings in new ways, create dedicated new Learning Centres, and open up new spaces to the public.
At Windsor Castle, Future Programme will increase public access to the ground floor of the State Apartments. The State Entrance, where Heads of State and official guests are received by The Queen, will be accessible to everyone. From here, visitors will be able to enjoy the spectacular view of the two-and-a-half-mile Long Walk, first laid out by Charles II in the 1680s. Just off the State Entrance, the 14th-century Undercroft, one of the oldest surviving parts of the Castle, will be developed as the Castle's first café.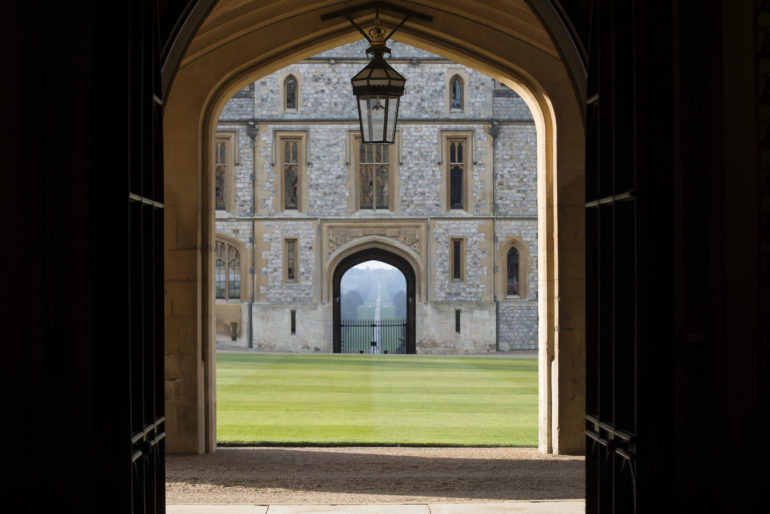 Windsor Castle – The view of the London Walk through the State Entrance. Photo Credit: Royal Collection Trust/© Her Majesty Queen Elizabeth II 2016.
The Georgian Entrance Hall will be reinstated to create a proper sense of arrival and will link the visitor entrance on the North Terrace with the State Entrance on the south side of the Castle. Throughout the visit, the evolution of the Castle over 11 centuries, and the quality and diversity of the Royal Collection, will be revealed through new interpretation. The introduction of thematic routes through the State Apartments, replacing the present linear route, will enable visitors to explore subjects such as the Order of the Garter, the baroque palace of Charles II, or the ceremonial role of Windsor today.
Funded by The Royal Collection Trust from admissions to the official residences of The Queen and associated retail income, Future Programme is part of the continuing investment by the charity in the presentation and interpretation of the royal Palaces and the Royal Collection. Purcell architects and Burd Haward Architects have been appointed as the lead designers for Windsor Castle and the Palace of Holyroodhouse respectively. Work will begin on site in 2017 and is scheduled to be completed at the end of 2018. Both Palaces will remain open to visitors throughout the development.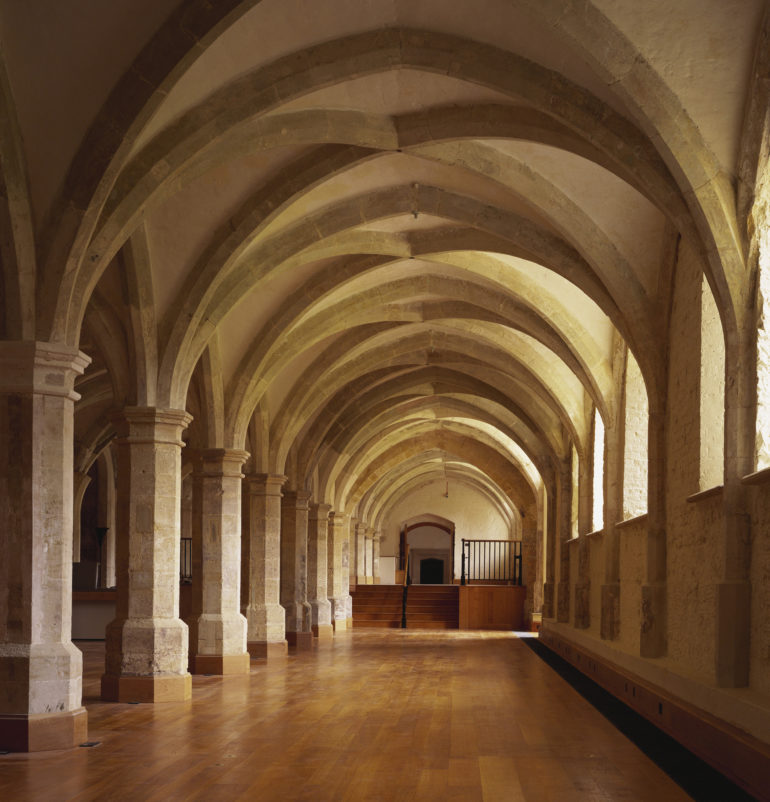 Windsor Castle – The medieval Undercroft. Photo Credit: Royal Collection Trust/© Her Majesty Queen Elizabeth II 2016.