London Off the Beaten Tracks
Curious about what you would experience on a driving tour with a London Blue Badge Guide?  Then watch this short video which provides insight and also imparts some information about London off the beaten tracks.
London Off the Beaten Tracks – with Nigel Rundstrom from Nadia Yoncheva on Vimeo.
END
Would you like to explore London and beyond with a highly qualified and enthusiastic Blue Badge Tourist Guide?  Use our Guide Match service to find the perfect one for you!

Nigel Rundstrom
Welcome to London! I am a Blue Badge Guide with a love of travel and meeting new people.
My main aim when Guiding is to optimise the day for what YOU want to do. My company, Mirandus Tours, specialises in tours that are interesting and fun, not just informative….
You may also like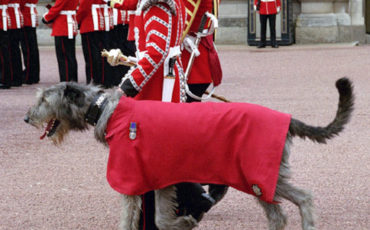 14 February 2018
Chinese New Year has arrived and as London celebrates the Year of the Dog with the biggest Chinese New Year celebrations outside of Asia, my thoughts turned to this city's longstanding love affair with man's best friend, the dog. There's a lot of puppy love in the Great British capital - a phenomenal 200,000 dogs and counting call London home.  That's almost twice the size of the population of Reykjavik! 
Read more