Books About Town: Benches inspired by London & iconic books
Books about Town launched in July with benches shaped like open books popping up all over London. The BookBenches feature stories linked to London and are based on a range of iconic books from treasured children's stories such as The Lion, the Witch and the Wardrobe and Peter Pan to classic adult titles including 1984 and The Day of the Triffids.
Books about Town is a collaboration between The National Literacy Trust and Wild in Art. Established in 1993, the National Literacy Trust is an independent charity dedicated to raising literacy levels in the UK. The Patron is HRH The Duchess of Cornwall. To mark the launch of Books about Town, the National Literacy Trust unveiled new research revealing that children's enjoyment of reading has increased for the first time in eight years.
The 50 BookBench sculptures will be sold at public auction on 7 October 2014 at an exclusive event at the Southbank Centre. All proceeds will go to the National Literacy Trust, a charity dedicated to raising the literacy levels of disadvantaged children and young people across the UK.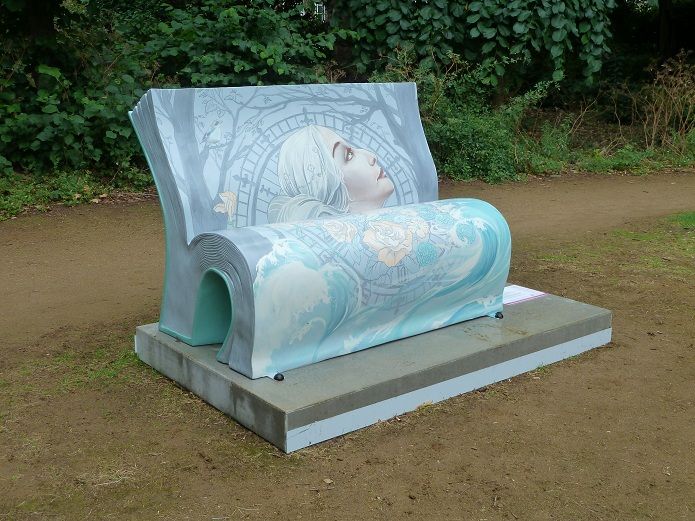 The Mrs Dalloway BookBench by Fiona and Neil Osborne (One Red Shoe). Photo: ©Tina Engström.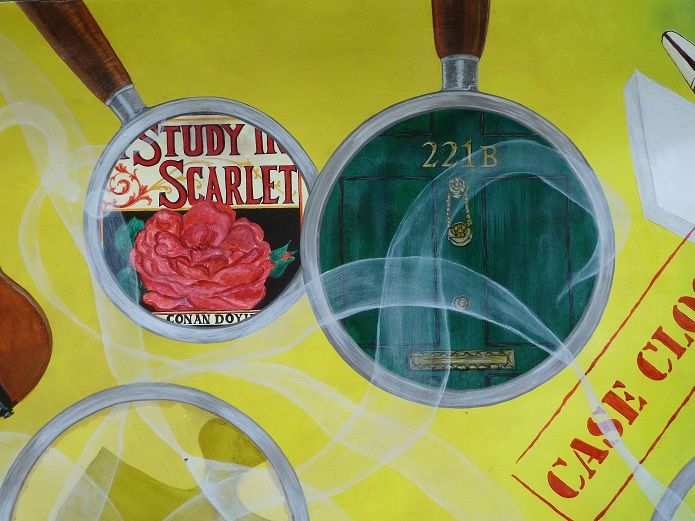 Detail of the Sherlock Holmes BookBench by Valerie Osment. Photo: ©Tina Engström.
END
Would you like to explore London and beyond with a highly qualified and enthusiastic Blue Badge Tourist Guide? Use our Guide Match service to find the perfect one for you!

Ursula Petula Barzey
Ursula Petula Barzey is a Digital Marketing Consultant who enjoys all that London has to offer to its residents as well as visitors from all across the globe.
You may also like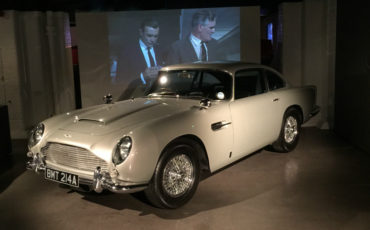 08 February 2017
Ian Fleming created the character of 007 whilst living in London and his novels are filled with references to London. Subsequent filmmakers took Fleming's character and have developed him into the super spy we know today, and along the way set many of their iconic filming locations in London.
Read more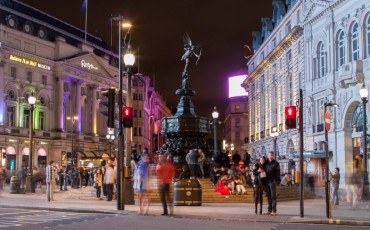 08 April 2015
On a recent education and training session, we met in Piccadilly Circus near the Shaftesbury Memorial and the statue of Eros. Fellow Blue Badge Tourist Guide Martin Harvey who led the session started off by talking about "meetings", apparently we were in the ideal meeting place! The only challenge for us initially, was that he was talking in another language – "Polori". Once translated, we understood it was the gay version of Cockney Rhyming slang which facilitated secret communications. So we started on the route from Piccadilly through Soho to Chinatown.
Read more