Blue Badge Tourist Guide Brian Harlock Is Sailing Around The World
On Sunday, 30 August we gathered with tears in our eyes and hankies at the ready to wave off our friend, colleague and now officially super-hero, Brian Harlock, on the greatest adventure of his life – the 10th Clipper Round the World Race. Over the next 11 months he will sail as part of the crew (The Warriors as they are known) on board Mission Performance, one of twelve 23-metre yachts, on a route that covers 9 countries, stops at 14 ports, covers 6 continents, and involves 6 ocean crossings and 40,000 nautical miles. During this time they are likely to get through 561,600 tea bags and 10,200 loaves of bread (baked on board by the crew) and they will use over 1,000 wet wipes per week! Those of you who visited him on board before he sailed will understand the importance of the wet wipes!
Apart from the skippers who are professionals, all of the 690 people taking part are amateurs. Brian has undergone months of intensive sailing training and endless sleepless nights preparing all the food and menus for the first race. As victualler he is responsible for buying all the food and planning every single menu for each day of each of the 14 races for the crew of 23 – no mean feat!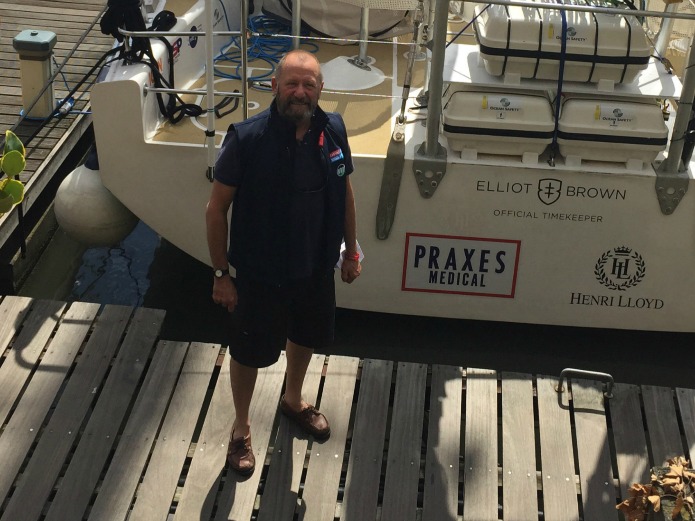 Blue Badge Tourist Guide Brian Harlock. Photo: © Sally Empson.
We followed the ships down the Thames from St Katherine's Pier on spectator boats all the way to the Thames Barrier shouting for Brian every time we were close to his boat – he was probably deeply embarrassed but hopefully he'll forgive us (or at least will have forgotten by the time he returns to London on or around 30 July 2016!). In fact, by the time we reached Greenwich we had the entire spectator boat shouting his name even though no one had a clue who Brian was! The boats continued down to Southend for the night and the first race officially started on Monday 1 September.
Next stop Rio by 30 September then on to Cape Town, Albany (Western Australia), Sydney, Hobart, Queensland, Da Nang (Vietnam), Quingdao (China), Seattle, Panama, New York, Derry-Londonderry, Den Helder (Netherlands) and back to St Katherine's Dock.
Everyone can follow the progress of all 12 yachts and the crews at Clipper Round The World. There is a daily update by each skipper plus a daily update by a crew member from each of the 12 boats. At the time of writing there hasn't been one from Mr Harlock himself, but we wait with baited breath! Of course, the team that interests us most is Mission Performance! Using the race tracker is fast becoming addictive!
Those of us who know and love him are I'm sure already missing him and I think I speak for all his mates when I say we wish him calm winds and safe sailing and to have the time of his life! The bravest man I know!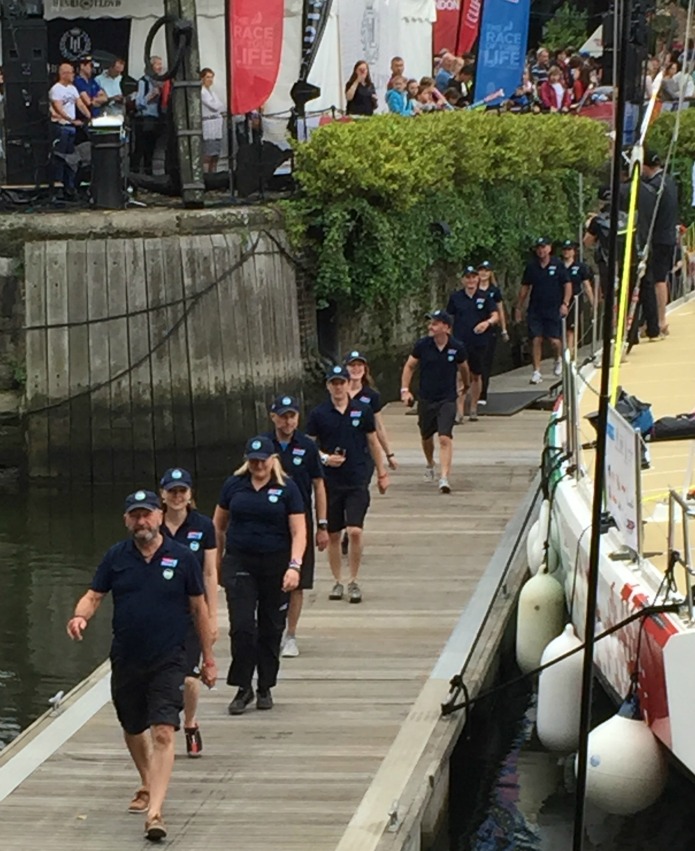 Blue Badge Tourist Guide Brian Harlock and rest of the Mission Performance Warriors crew. Photo: © Sally Empson.

Liz Rubenstein
Hello, Bonjour, Shalom! I am London born and bred. Enthusiastic, lively and passionate about the greatest city in the world! Particular specialism in working with children and teenagers and family groups, although I have many years experience working with all types of visitors whether their visit is for business…
You may also like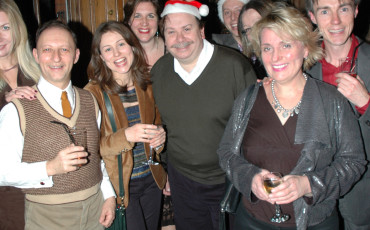 06 February 2015
Guide London is the public/brand name for the Association of Professional Tourist Guides (APTG) and last December, about 125 of its 500 Blue Badge Tourist Guide members came to the University Women's Club for the annual Christmas Party. We started with a cocktail reception, quaffing Cranberry Gin Fizzes and White Chocolate Martinis, chatting and catching up with everyone's news. Then we enjoyed a turkey and salmon buffet meal, followed by Eton Mess and Fruit Salad.
Read more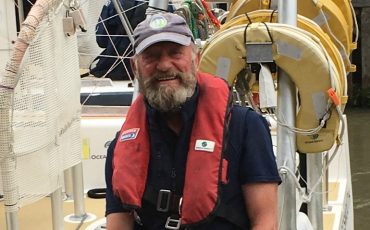 30 September 2016