Windsor Tourist Guides Wins Tourism Award
Windsor Tourist Guides Ltd, run by Guide London/Association for Professional Tourist Guides member Amanda Bryett, has won "Best Overall Walking Tour in Britain" awarded by CIE Tours International. The company who run round Britain coach tours, mainly for the American market, ask their clients to rate every aspect of their tour. The Windsor town walk achieved a client satisfaction rating of 93.5%.
This year the company has doubled the number of walks in Windsor and Amanda will be joined by Guide London/Association for Professional Tourist Guides members and Windsor based guides Laura Comley-Smith and Mike Armitage on the walks every Friday, Saturday and Sunday evenings between April and October.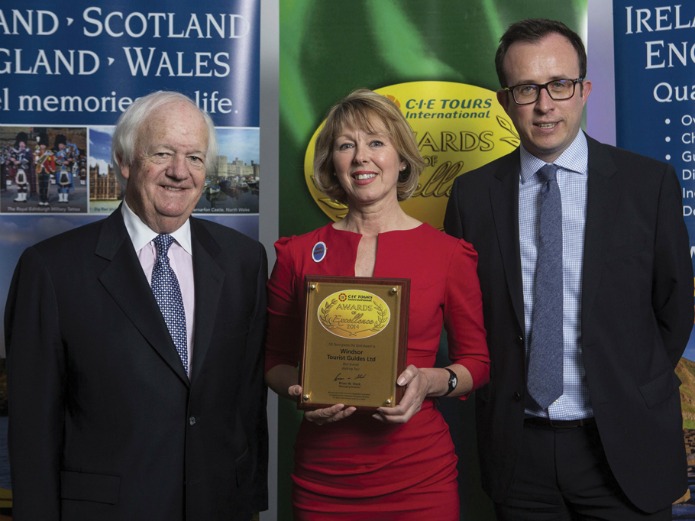 Amanda Bryett collected the award for Windsor Tourist Guides in Aberdeen from the Chairman of CIE Tours International (left) and Chairman of VisitScotland (right).
Other winners included:
Best Overall Hotel: Mcdonald Windsor Hotel
Best Overall Hotel Accommodation: Apex International Hotel
Best Overall Hotel Service & Hospitality: Marriot Dalmahoy Hotel
Best Overall Event Dinner/Entertainment: Cardiff Castle Welsh Banquet Best Overall Tour Feature: Leault Working Sheepdogs
Best Overall Visit: Glamis Castle

You may also like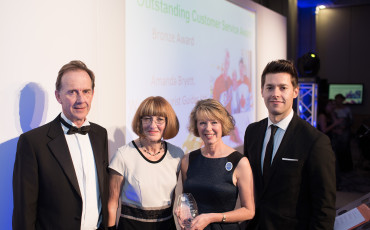 02 January 2015
The Association of Professional Tourist Guides (APTG) member and Blue Badge Tourist Guide Amanda Bryett who runs Windsor Tourist Guides Ltd was a finalist at the Beautiful South Awards 2014 held at the Grand Hotel, Brighton in December and won a Bronze award for Outstanding Customer Service. As a finalist Amanda now goes forward to the national VisitEngland awards 2015.
Read more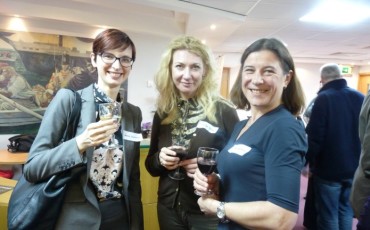 03 April 2015
It's that time of year again…A group of eager new faces came to meet us at the Unite offices for the annual New Guides Seminar and Reception on 18 March. This year was different as there is also a Mandarin course running in parallel so we had 40 trainees in total.
Read more