The world's largest Lego store opened on 17th November in Leicester Square. The London flagship has been two years in development and features a life-size tube carriage made out of 637,903 Lego bricks. In total the creations on display are made from 1.7 million bricks and together weigh five tonnes.  More than a third of those bricks went into the London Underground carriage, created in partnership with Transport for London.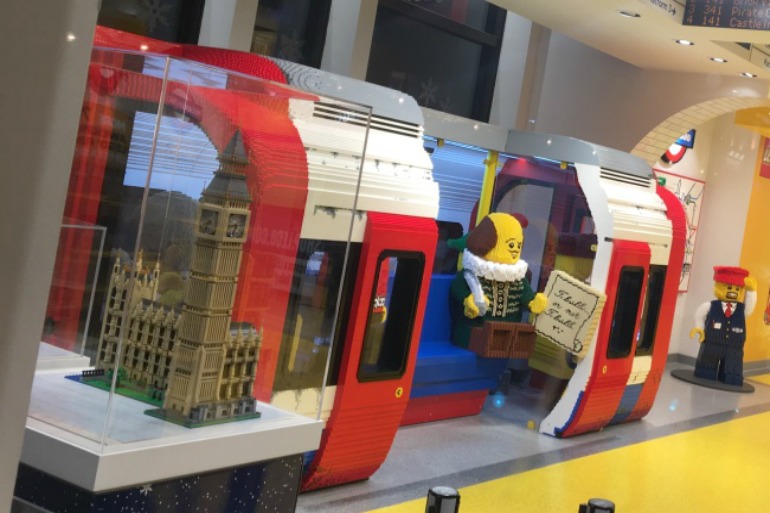 London Lego Store – London Underground Carriage. Photo Credit: ©Ursula Petula Barzey.
It took 4,000 hours to make and features an unusual passenger – a model of Shakespeare. The 914 square metres store also has a 1:15 scale model of the Elizabeth Tower and Big Ben, which is 6.5m tall and weighs 1,035 kilograms. It took six model builders nearly 3,000 hours to create from 344,030 bricks, features a working clock and chimes with the sound of Big Ben. There are also models of a telephone box, the Leicester Square Tube roundel and an Underground map at the Lego Store.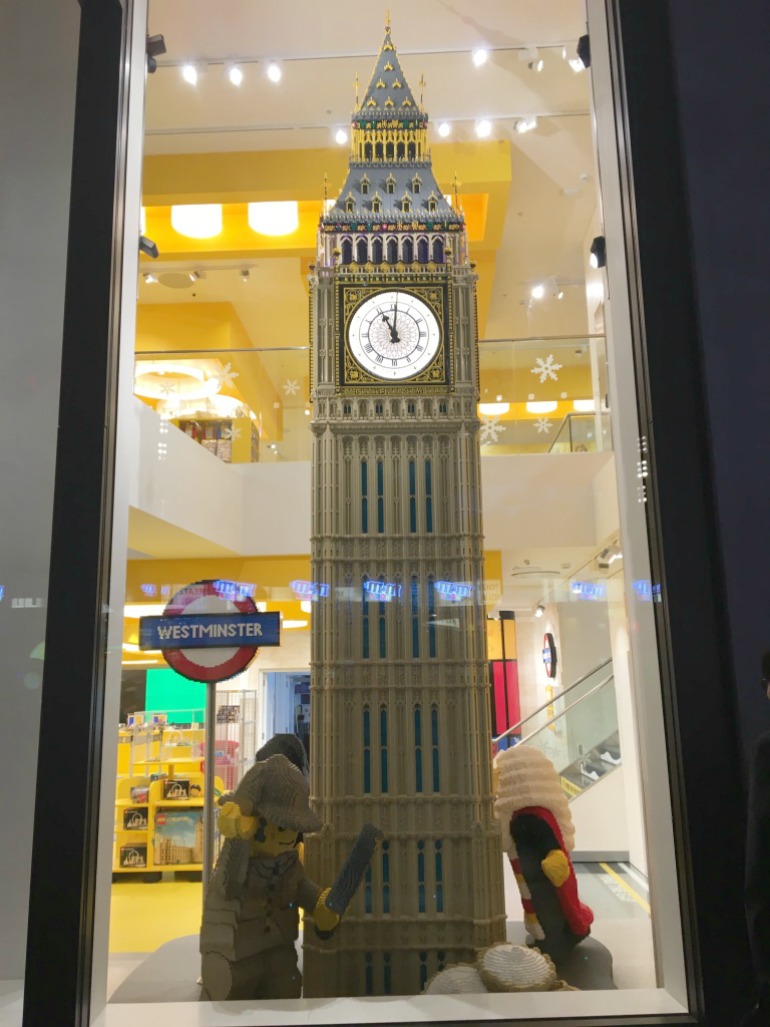 London Lego Store – Big Ben. Photo Credit: ©Ursula Petula Barzey.