In 1906 Harry Gordon Selfridge came to London and spent £400,000 opening up Selfridges department store. He was bored with retirement and, having risen from being a stock clerk to partner at Marshall Fields in Chicago, he was looking for a new challenge. He positioned his shop at the then unfashionable western end of Oxford Street, calculating correctly that the newly opened Central Line on the underground would bring customers to his store near Marble Arch and Hyde Park.
Selfridge, who had felt that London's department stores were insufficiently welcoming to the casual browser, thought that shopping should be fun and that if you made your store attractive enough, people would spend money. He had a good eye for publicity and persuaded the inventor of the television, John Logie Baird, to give the first public demonstration of his new machine there in 1925.
Harry Gordon Selfridge
A colourful character who earned and spent a fortune in a long life of eighty-nine years, Selfridge was the subject of a popular television series based on his life a few years ago. He was a keen supporter of the women's suffrage movement, and his shop was the first to sell lipstick, powder, and rouge to lady customers. The suffragette leader Sylvia Pankhurst had encouraged her followers not to look "dowdy" and Selfridge refused to press charges against a woman who had broken one of the shop's windows, which were otherwise always a great source of pride for him.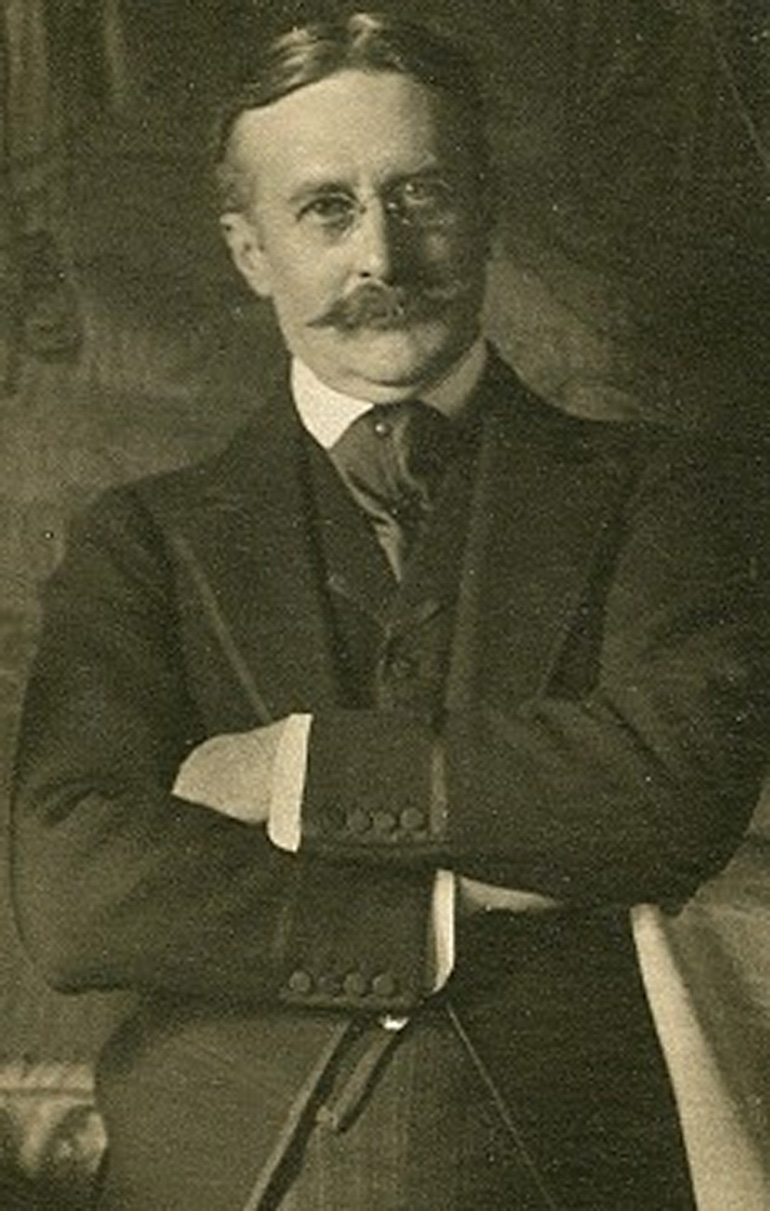 Harry Gordon Selfridge circa 1910. Photo Credit: © Public Domain via Wikimedia Commons.
Selfridge also opened a roof garden where fashion shows could be held for ladies. Bored husbands not interested in the latest styles could practice their skills at a shooting range he put up nearby. Today young skateboarders can practice their manoeuvres at a free indoor arena.
During the Second World War, Selfridges was used to house a communications headquarters. Members of the Women's Army Corps came there looking like shoppers before slipping down into the basement for their important war work. Much of Operation Overlord, the allied invasion of France on D-Day, was planned here, and Winston Churchill was present at several meetings.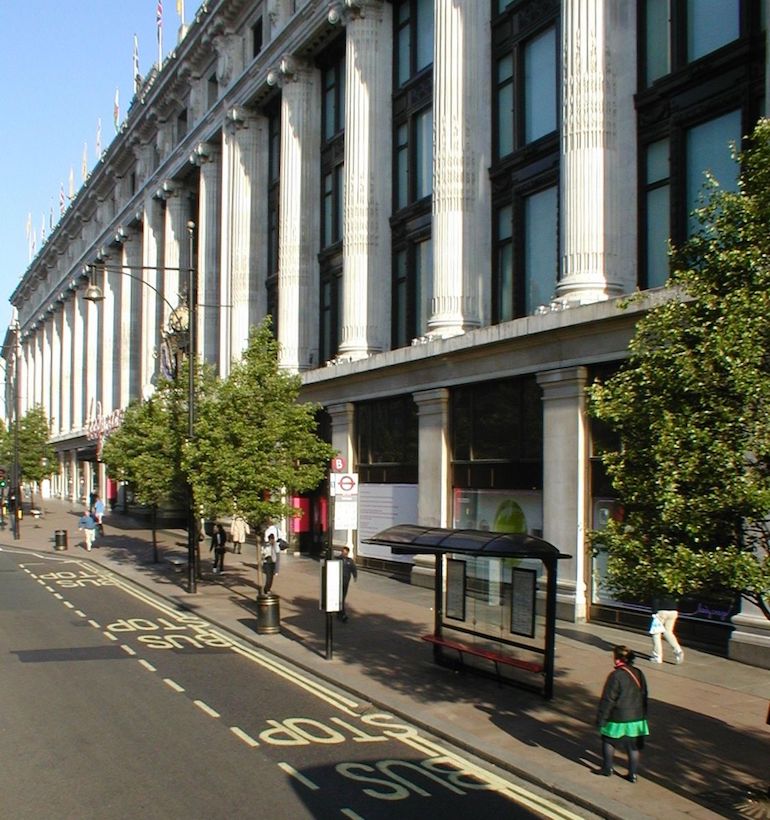 Selfridges on Oxford Street in London. Photo Credit: © Russ London via Wikimedia Commons.
After the war, the London writer Michael Bond came into the toy department looking for a Christmas present. He noticed a bear that, in his words, "looked so forlorn" and he had the idea for the creation of Paddington Bear, who gets his name from the railway station where he was found and adopted by the Brown family. Paddington, who loves marmalade sandwiches, remains one of London's most famous characters and was the subject of two successful films, both made in the city.
NOTE: Selfridges has now reopened after a closure of three months, and their famous yellow bags (which are made from recycled coffee cups) can be seen once again in London's west end. Social distancing will be in the store, and staff will have their temperature taken before they come to work to ensure a safe environment for all customers. In the words of the store's founder Harry Gordon Selfridge, 'Everyone is Welcome'.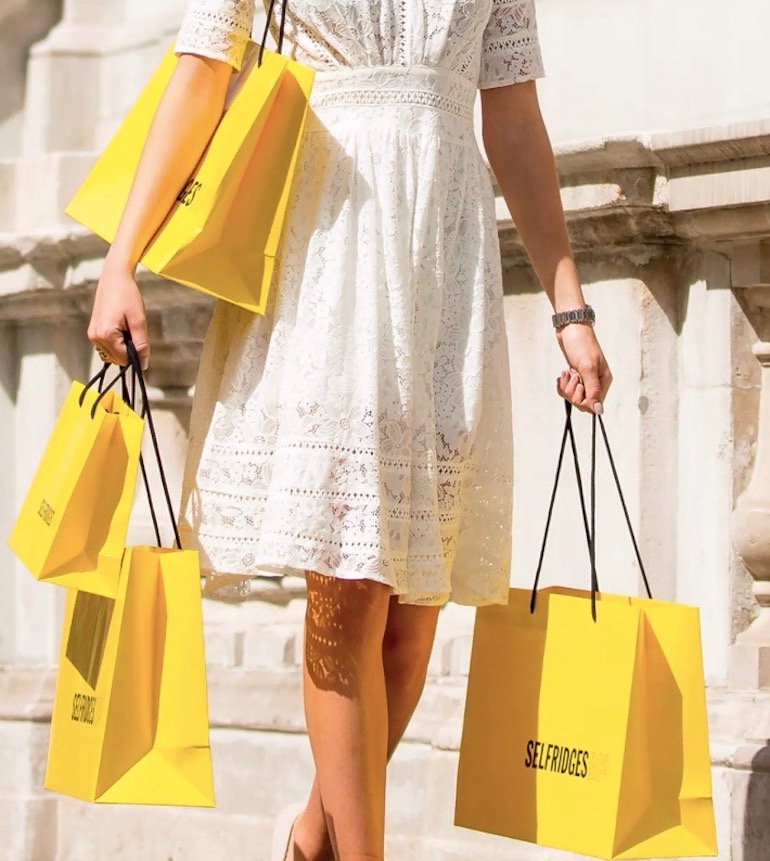 Selfridges Bag. Photo Credit: © Selfridges.