There is no shortage of attractions or options to enjoy in London, but one of the most pleasant ways to spend your time is to visit a London market. There is a wide range of London markets to choose from, ensuring that there is something for everyone, and these are the top 10 markets in London to visit.
1. Brick Lane Market in London 
Brick Lane is a name known all over the world and the market is just one of the reasons why you should head to this part of the English capital. The Brick Lane Market stretches out across a number of streets and if you love second-hand gems, cheap clothes and some of the most stunning spices and saris, this is the part of London that will be perfect for your needs.
2.  Covent Garden Market in London 
This is one of the most iconic areas of London and the famous market buildings will provide you with the perfect starting point for any day at the market. You will see plenty of street entertainers and there is will be more than enough chances to take the weight off of your feet while enjoying a coffee or something to eat. For a thrilling tourist experience, Covent Garden Market is an ideal destination.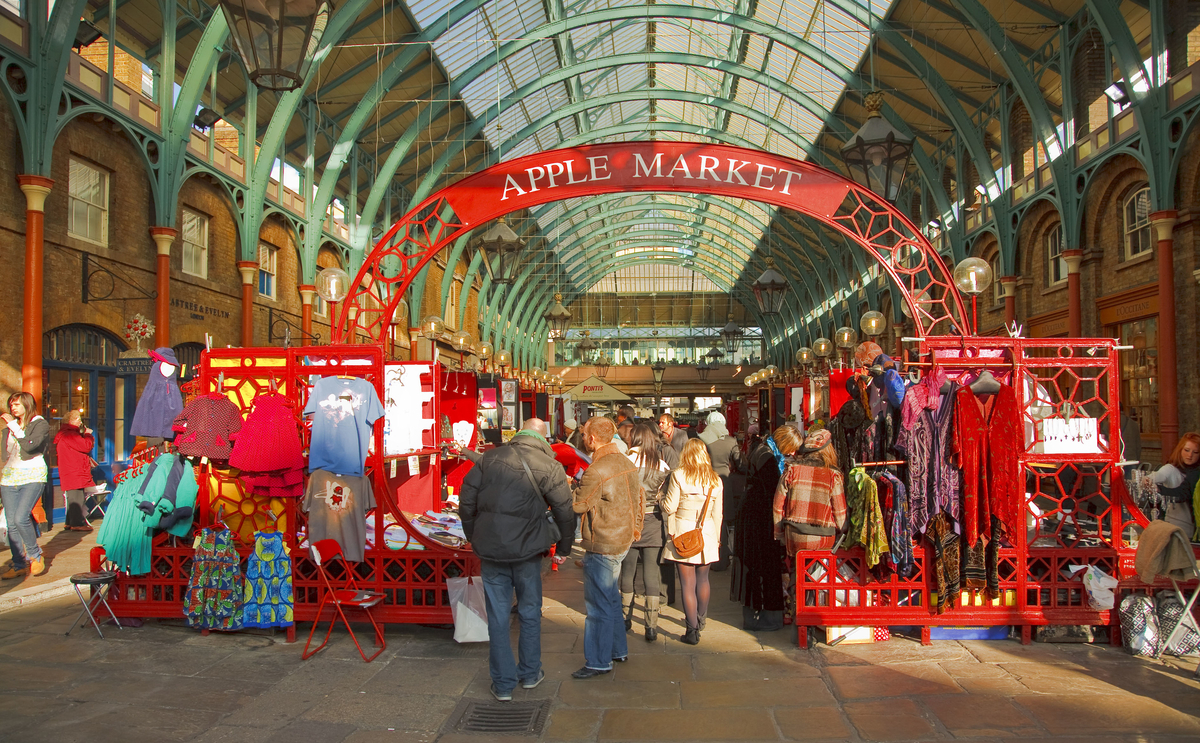 The entrance to Covent Garden Apple Market in London. Photo: © Pawel Libera via London & Partners.
3.  Borough Market in London 
When it comes to finding the finest food in London, the Borough Market is one of the best places to stop off at. You will find a stunning range of vegetables, fruit, the finest meat and plenty of bakery products too. The area is the home to a burgeoning street food area which means that if you are hungry, you can taste the world from this one market.
4.  Camden Lock Market in London 
When it comes to London markets, Camden Lock Market is one of the most instantly recognisable ones. There are more than 100 stalls and shops in the market area alone, with Camden offering up even further delights. This is definitely an area where you can spend and if you are looking for a slice of bohemia in modern London, Camden Lock Market will be an ideal choice.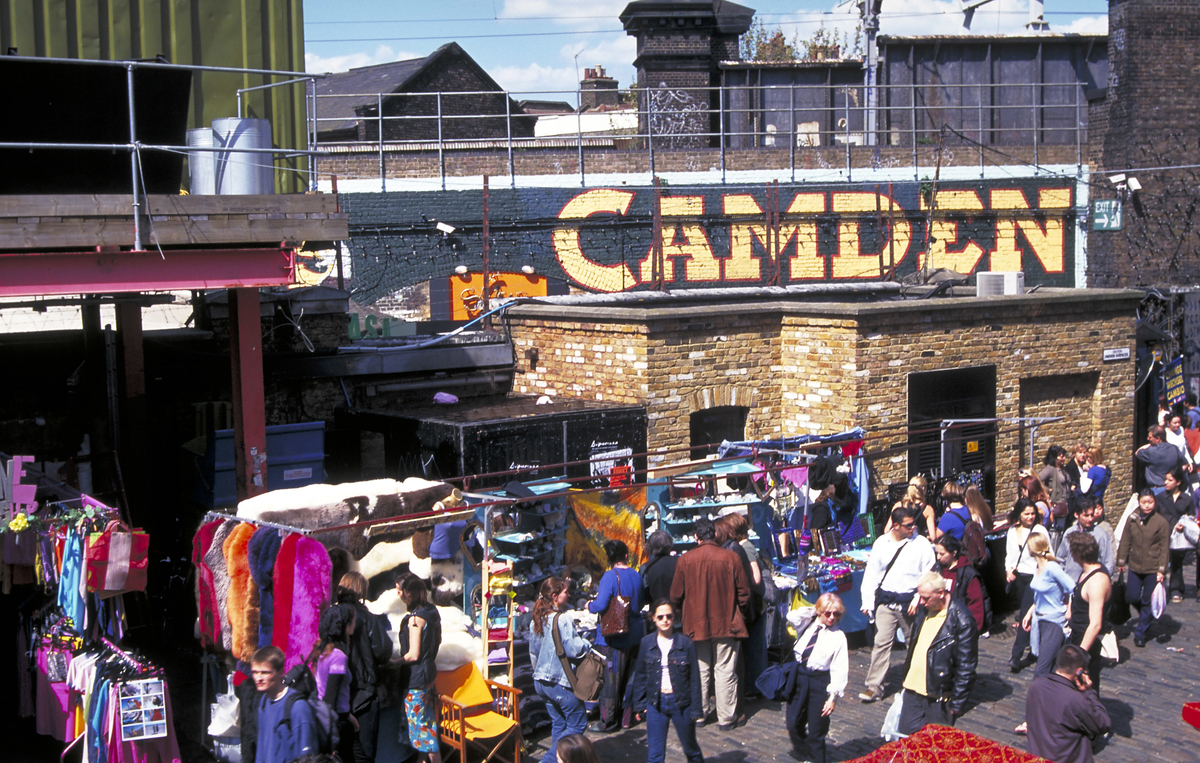 Camden Lock Market in London. Photo: © London & Partners.
5.  Broadway Market in London 
If you want to have an authentic East London shopping experience, then Broadway Market may be the best choice. This is because it offers up a strong range of products from local artists, craft artisans and even farmers, so when it comes to experiencing a broad selection of products, this is the part of London that will leave you delighted with everything you could be looking for.
6.  Columbia Road Flower Market in London 
If you love plants and flowers, you will find that Columbia Road Flower Market is the ideal market to visit. There are trees, shrubs, plants and bulbs on offer, making it one of the most vibrant and colourful markets in the whole of London. There are also plenty of related stores in the local vicinity so if you are keen to experience the best range of options when it comes to plants and greenery; this is the market for you.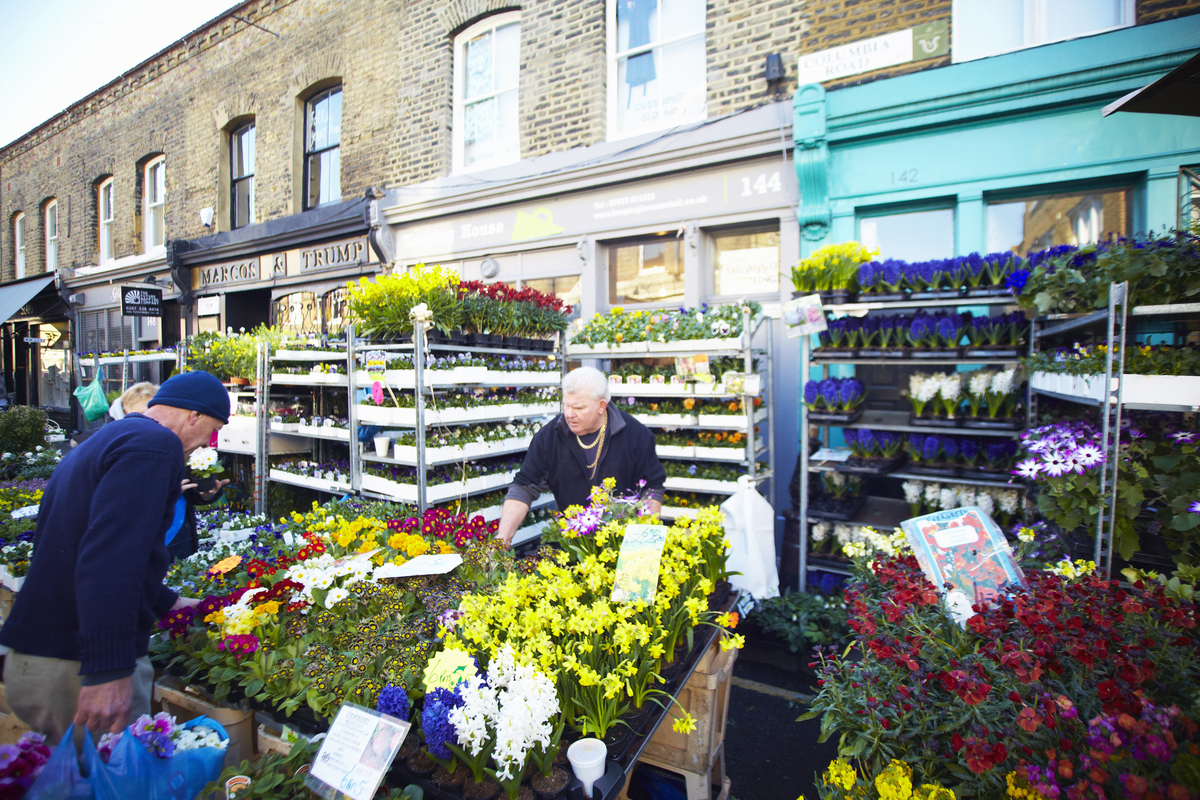 Flower Stall at Columbia Road Flower Market. Photo: © London on View.
7. Portobello Road Market in London 
Portobello Road Market has been operating in London since the 1800s but its popularity in the modern era can be traced back to the 1950s. The area developed an excellent reputation for selling antiques but nowadays, the Saturday market offers an extensive selection of products alongside antiques. You will find that there are plenty of great clothes, bric-a-brac, music and bread to enjoy, making this another must see destination when you are in London.
8.  Greenwich Market in London 
With more than 150 stalls selling clothes, jewellery, pictures and a wide range of unique gifts, you will find that Greenwich Market in London is the ideal setting to see the very best from local producers. There are also plenty of local shops to check out and there is also a food court, ensuring that you won't go hungry when visiting here.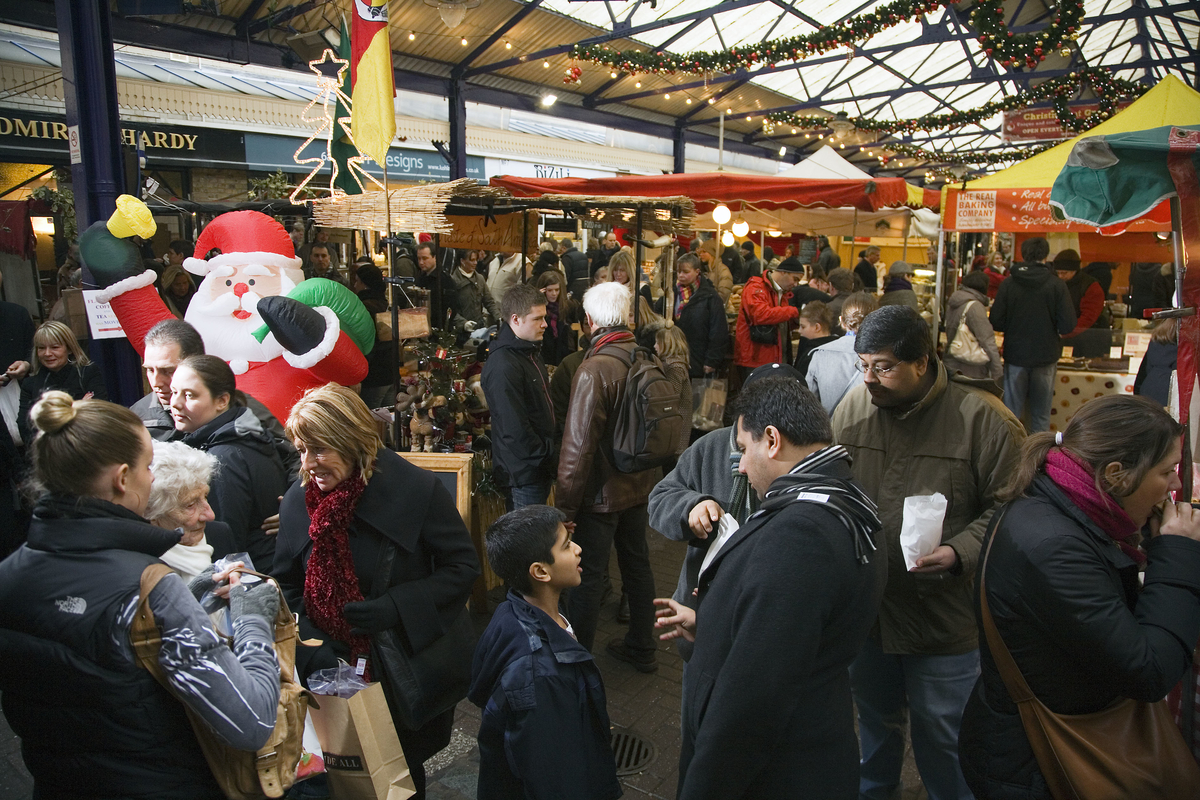 A busy Greenwich Market in the run-up to Christmas. Photo: ©Stephen McLaren via London & Partners.
9.  Alfies Antique Market in London 
For all things vintage, check out Alfies Antique Market which is a bustling and lively centre for decorative and unusual antiques.  Boasting some 75 specialist dealers spread over five floors, it's a bit more chic and cheerful than most antique markets. A bonus is the top floor where you'll find the Roof Top Kitchen where you can enjoy panoramic views over London's rooftops.
10.  Old Spitalfields Market in London 
Built in 1876, Old Spitalfield Market is one of the finest surviving Victorian Market Halls in the capital.  As you would expect being located so close to hip Shoreditch, this is a very cool market serving up plenty of unique shops and entertainment options alongside distinctive bars, coffee and tea shops and restaurants.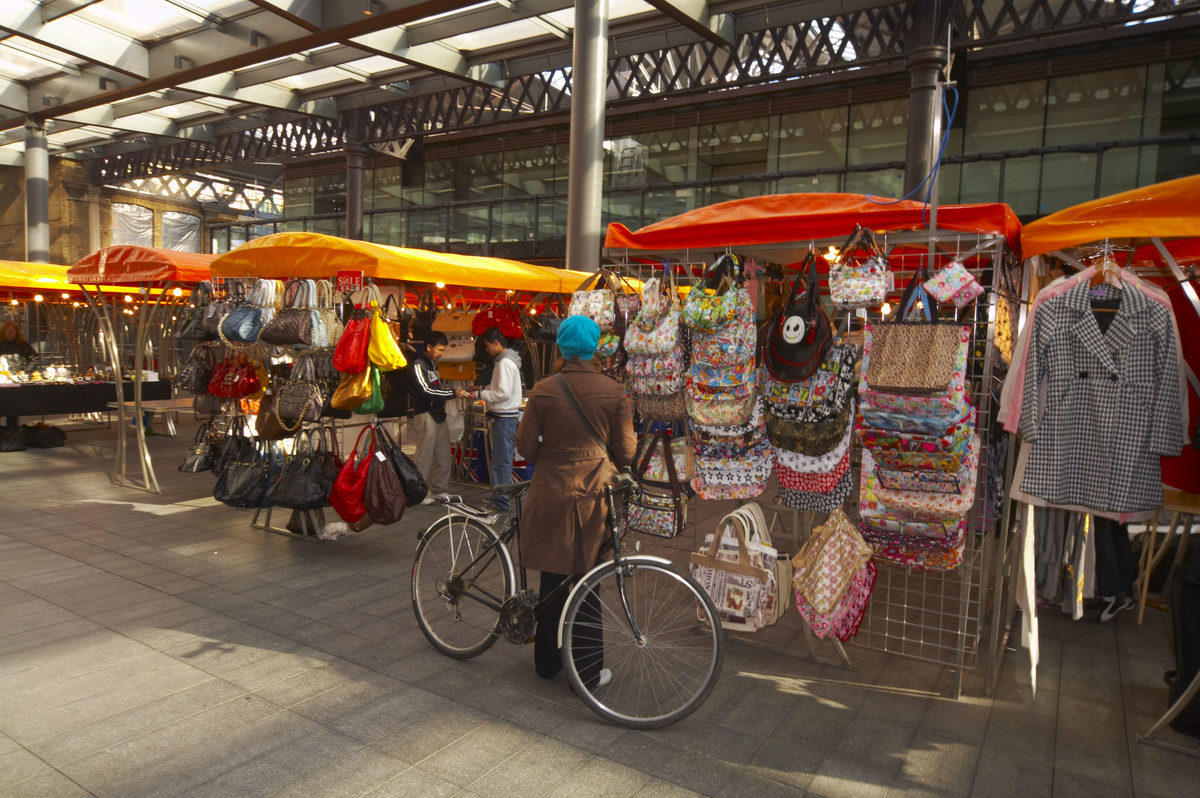 A shopper with a bike looking at handbags in Spitalfields Market in London. Photo: © Pawel Libera via London & Partners.