A new exhibition at Tate Modern will feature the works of Wifredo Lam (1902-1982).  Born in Cuba of mixed heritage, Wifredo Lam pursued a successful artistic career within avant-garde circles on both sides of the Atlantic and was closely associated with 20th century artistic and literary icons such as Pablo Picasso, André Breton, Aimé Césaire, Lucio Fontana and Asger Jorn.
Wifredo Lam's work poetically addresses themes of social injustice, nature, and spirituality, and was greeted internationally with both consternation and acclaim. A witness to 20th-century political upheaval throughout his long career – including the Spanish Civil War and the evacuation of artists and intellectuals from France with the onset of World War II – Lam defined a new and unique way of painting for a post-colonial world. Lam's work now brings a historical perspective to contemporary issues.  The Wifredo Lam exhibition at Tate Modern runs 14 September 2016 – 8 January 2017.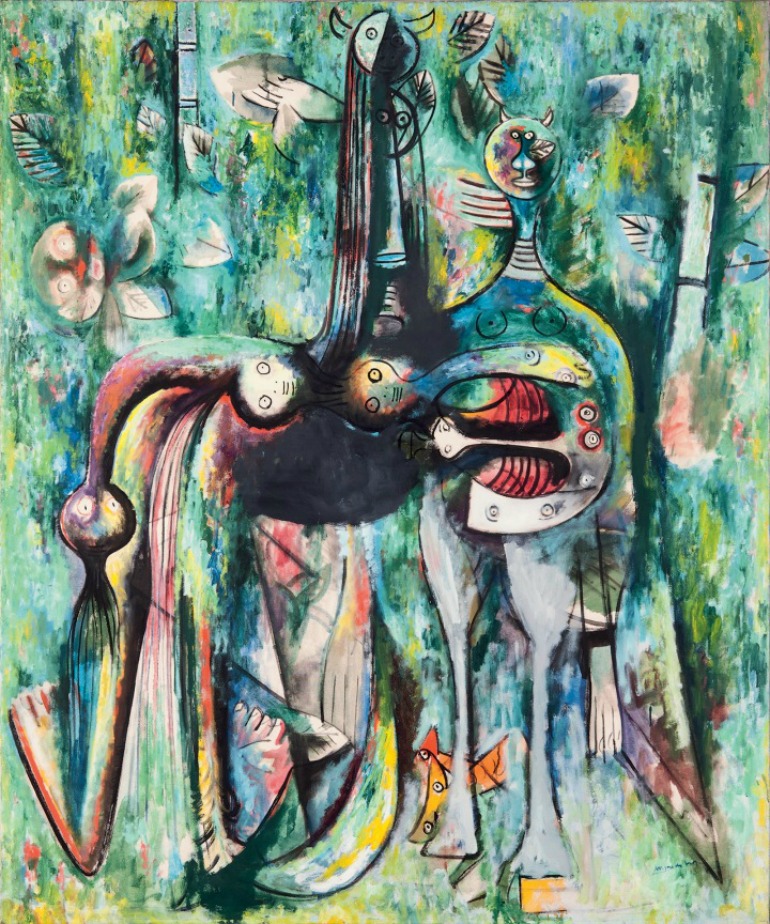 The Sombre Malembo, God of the Crossroads, 1943. Photo Credit: © SDO Wifredo Lam.